so last week, it pretty much rained all week. rain that our neck of the woods so badly needed so i'm not complaining. but i do have to tell you that i was happy to see the sun friday morning.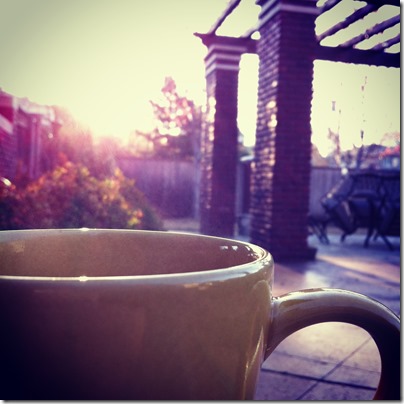 i was walking outside in my front yard with my coffee that morning taking in the fresh air and all the green that has been popping up in the neighborhood. i noticed that my azaleas were getting ready bloom which is wonderful. but even more so was the way that the morning light was shining on the raindrops so that they sparkled. seriously…it was magical and it took my breath away. so of course i went right back inside and got my camera and snapped this photo. which is a nice photo, but doesn't even do it justice.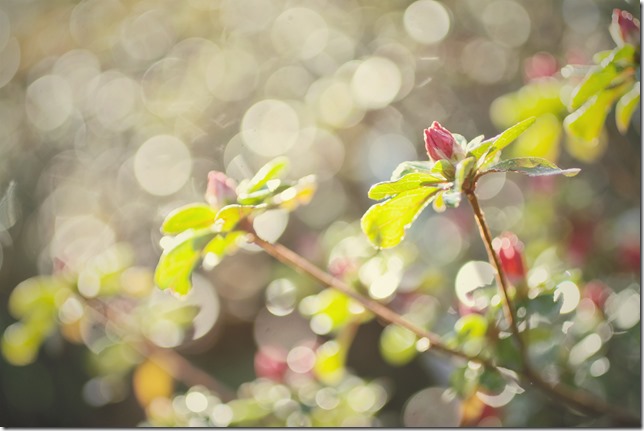 and i was thinking about this all day friday. how the light can do such amazing things to an ordinary raindrop. it's kind of like that with God too i think. how his light shines on us and even in the midst of all our sorrows…something extraordinary happens.
after sharing a bit of some of my own personal struggle on thursday, i have been overwhelmed with the most loving comments, emails, text messages. people i don't even know in 'real life' sending messages of love and hope and faith. prayers pouring into my email for my loved one.
truly you all are a reminder of all that is GOOD and BEAUTIFUL in the world. and i am moved beyond words. thank you from the very bottom of my heart.
love, kelly