"Above all birds, the hummingbird gives me that feeling of the mystery and the wonder of life. Such a vibrant little body, such color, and wings that beat faster than thought. I felt as if I could watch the whole of life if I could hold a hummingbird in my hand once."

Gladys Taber, The Book of Stillmeadow
It's hummingbird season in my neck of the woods!
I often see a few here and there during their annual spring migration in April, but it's usually mid- to late-July when I start noticing them darting around the yard pretty regularly.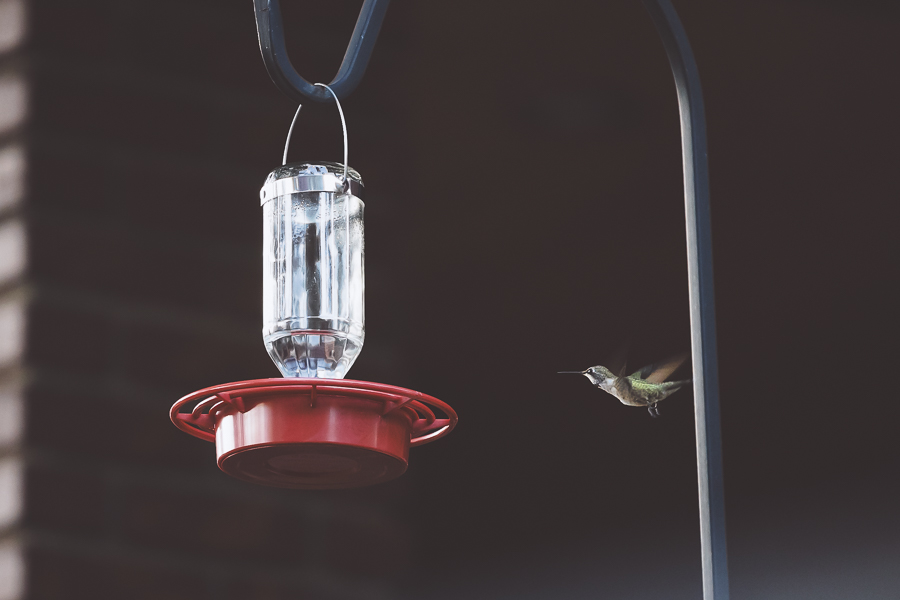 These are Ruby-throated hummingbirds which are the most common species seen here in NE Oklahoma. Right now they are busy fueling up before their big southward migration next month. I love drinking my morning coffee and watching them at the feeder. I love seeing them zoom around the yard and hearing their little squeaky chatter.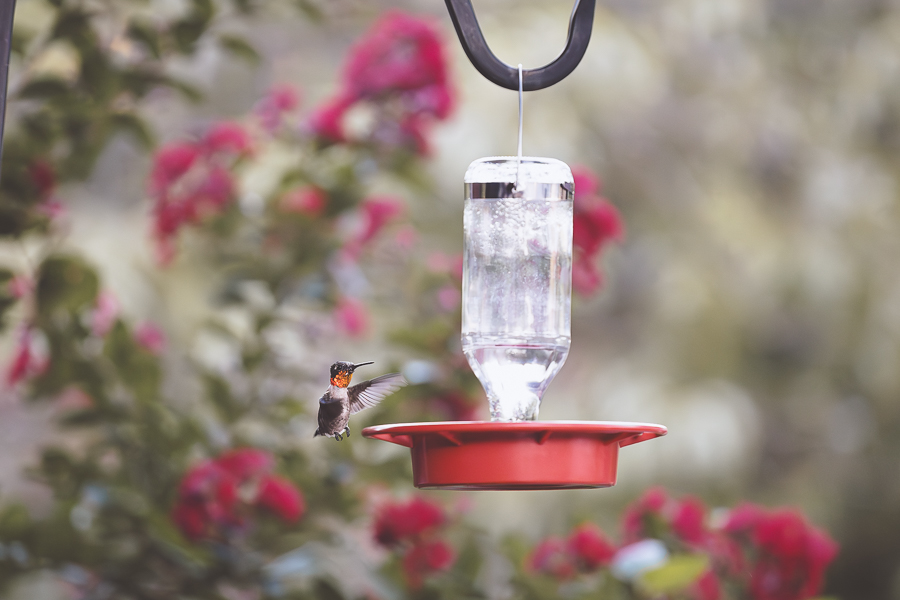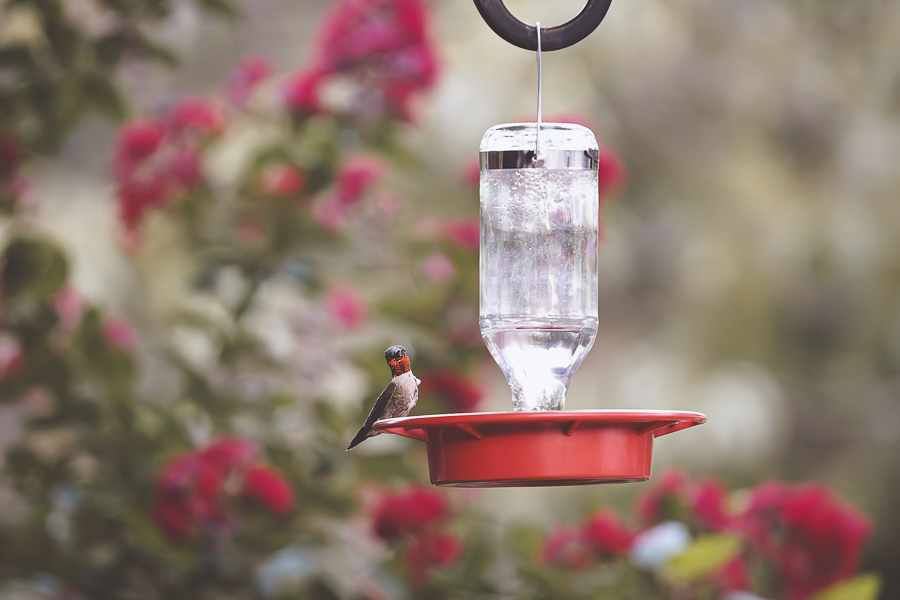 This guy I have affectionately named 'El Jefe' because he defends this feeder pretty aggressively.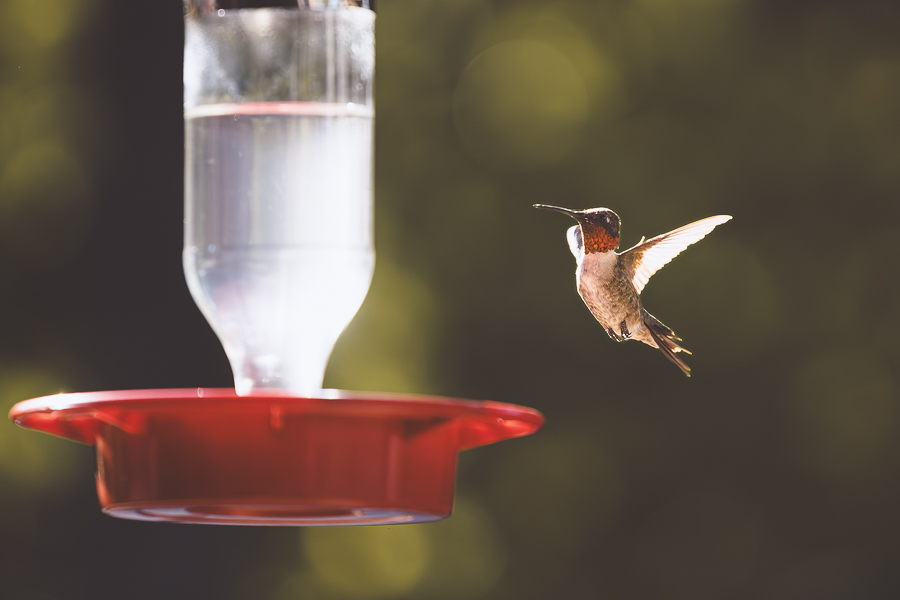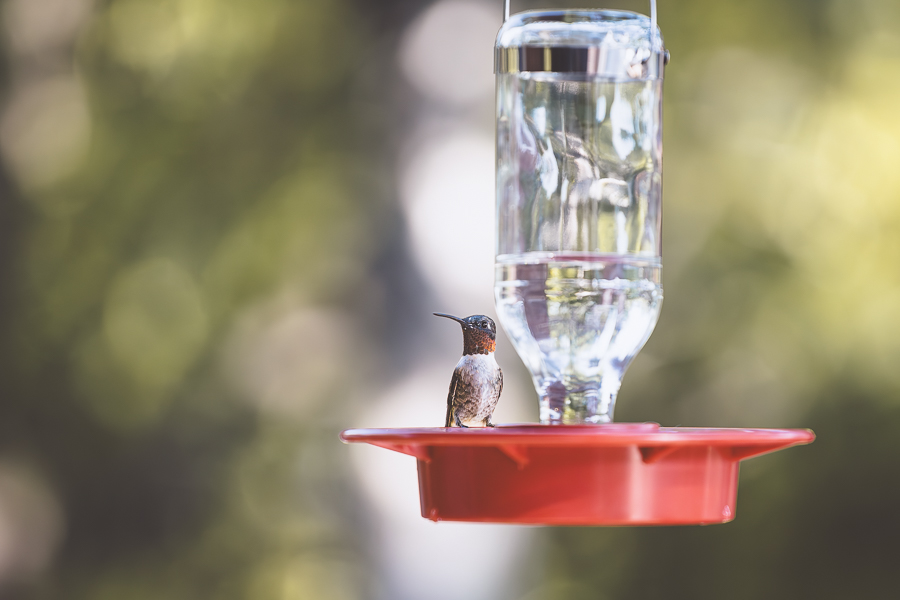 I have another feeder at the fence along our driveway.
This is a juvenile male (you can see by the red spot on his throat) and he is quite the acrobat!
And this was a very hungry little gal who didn't seem too bothered with me and my camera this morning.
On a technical note, for these photos I used the new Lightroom Enhance tool in the Develop module. Right now, while we're living under the heat dome (#fixitjesus), the only time of day I can bear to spend more than a few minutes outdoors is early morning or late evening. With less natural light, I use a higher ISO in order to capture the hummers in flight without being super blurry, the only downside to that is it creates quite a bit of grain the in the final image. The Enhance tool works like magic removing the grain and making the overall image sharper and crisper.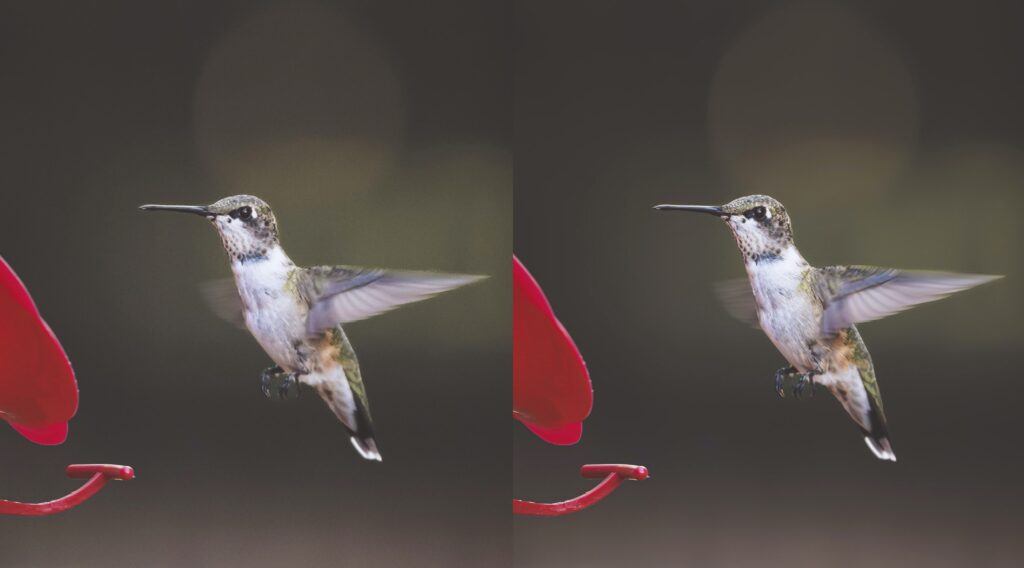 It might be hard to tell at this size, but if you zoom in you will really notice the difference, especially the edges of the hummingbird and the texture around her eye.
I also created a recent video tutorial about this awesome new tool.
I hope these amazing, delightful, wonderful creatures make you as happy as they do me!
Love, Kelly