hey everyone.  today makes the fourth installment in my photography series, how to find the light in your photography.   in the course of the past couple of weeks we've talked about aperture and shutter speed, so today i wanted to share with you the third key element of exposure and that is ISO.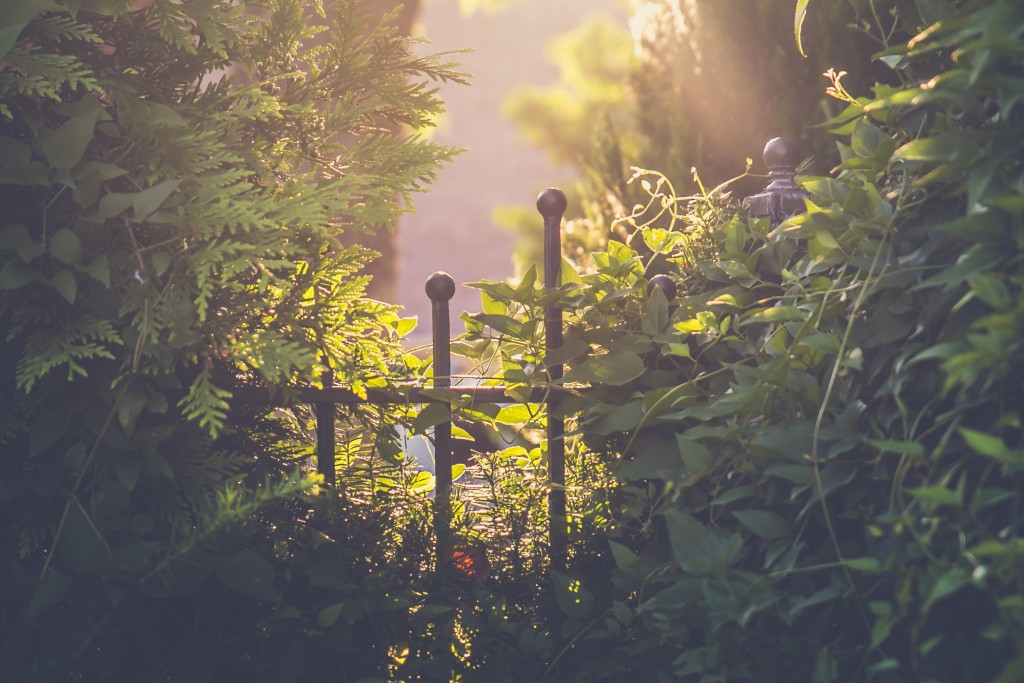 simply put, in digital photography, ISO is the indication of how sensitive your camera's sensor is to the light.  the lower the number, the less sensitive and conversely, the higher the number the more sensitive.
ISO in photography is often registered in values of 100, 200, 400, 800, 1600 etc.  every camera is a bit different…my old camera had a max of ISO1600, but my new camera can go up to ISO3200.
ISO most often comes into play in low light situations.  as you might imagine, when there is less light, a higher ISO would be desirable.  here…let me show you with this shot i took in my back yard tonight.  it was about 8:30 p.m.  the sun had gone down behind the houses so i had very little natural light.
in this first shot (SOOC or straight out of the camera), i set my camera to ISO100 (less sensitive).
and below here is the same shot i took with my ISO set to 1600 (more sensitive).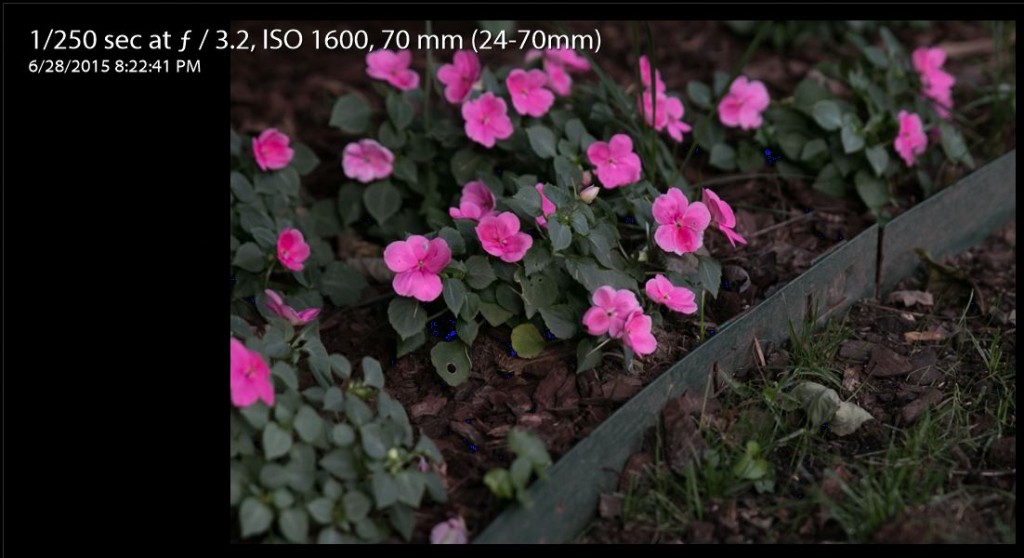 at first glance you might not really notice any difference.  but if you really look closely, the shot taken at ISO1600 is a bit more faded, less vibrant.  and that is one of the potential drawbacks of shooting with a high ISO.  the other drawback is much more noticeable when zoomed in.
look closely at the petals and leaves.  see how they look grainy? basically what happens is that the camera is interpreting what it thinks should be in those pixels.  that's what is referred to as digital noise and that is the other potential drawback to shooting with high ISO.
digital noise can be addressed in post-processing to some degree…the only caveat is that you will often lose some image sharpness.  but having noise and grain in a photo doesn't have to be a 'bad' thing…it all depends on the look and mood that you're trying achieve in your photo.  for instance, increased grain in your image can really enhance a vintage, film camera feel.  or add grit and drama to a portrait.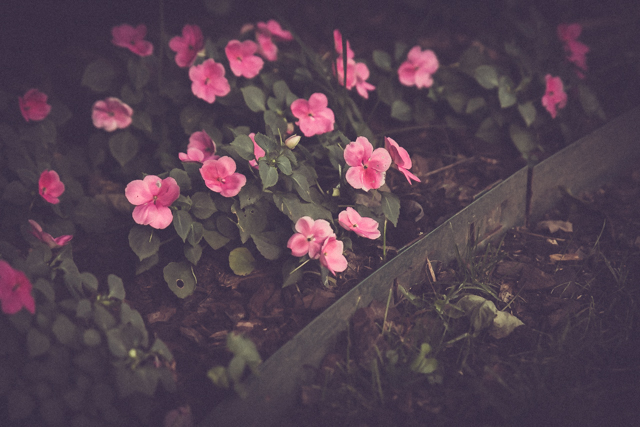 so this week i would encourage you to explore different types of lighting situations. continue shooting in either in aperture or shutter priority modes to keep things simple. and next week we'll put all three elements of exposure together and you'll be making magic in no time!
love, kelly
to see all the posts in this series, click here.