As a rule, we don't get a lot of frost in my neck of the woods. Winter's tend to be very dry here and with very low humidity.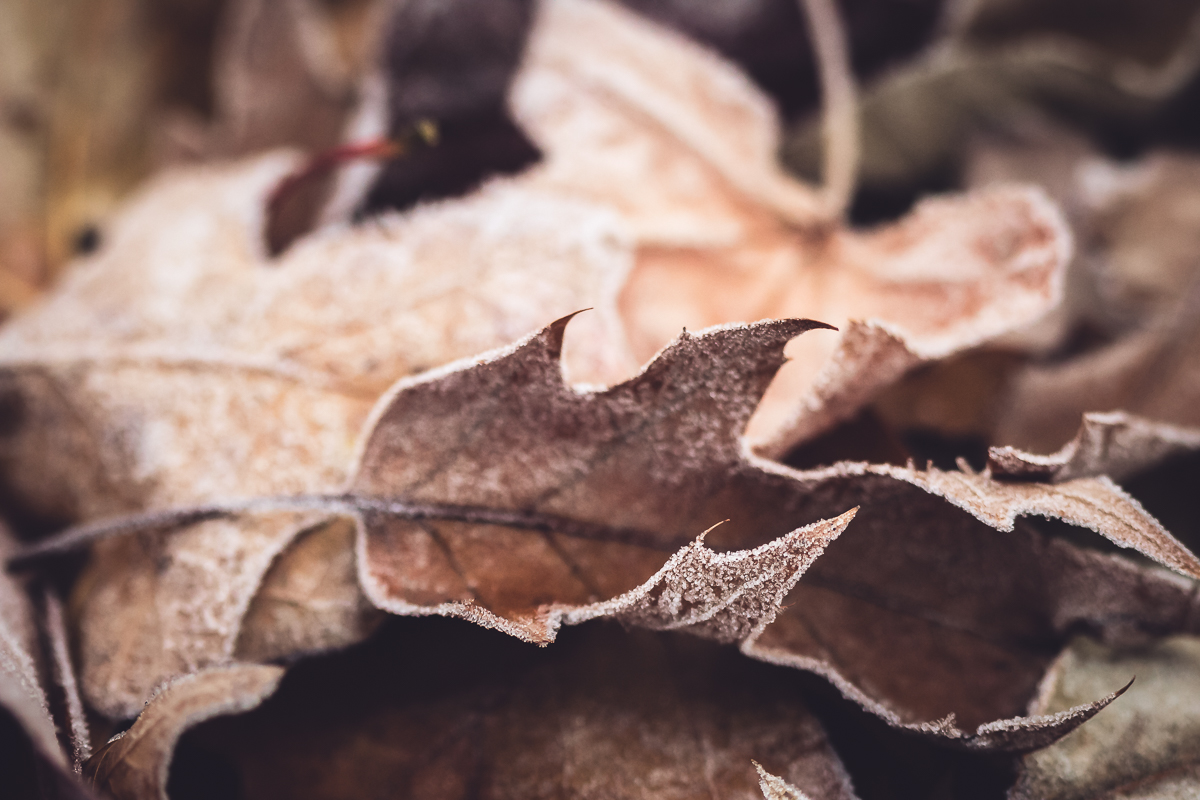 But lately we've had some frosty mornings! Which of course is why, had you been walking by my house, you would have seen me in my pajama pants and winter coat, hunkered down over the piles of leaves in my front yard.
Geeking out at how the leaves look like they had been coated in super fine sugar crystals. And they way these crystals reflect the morning sun?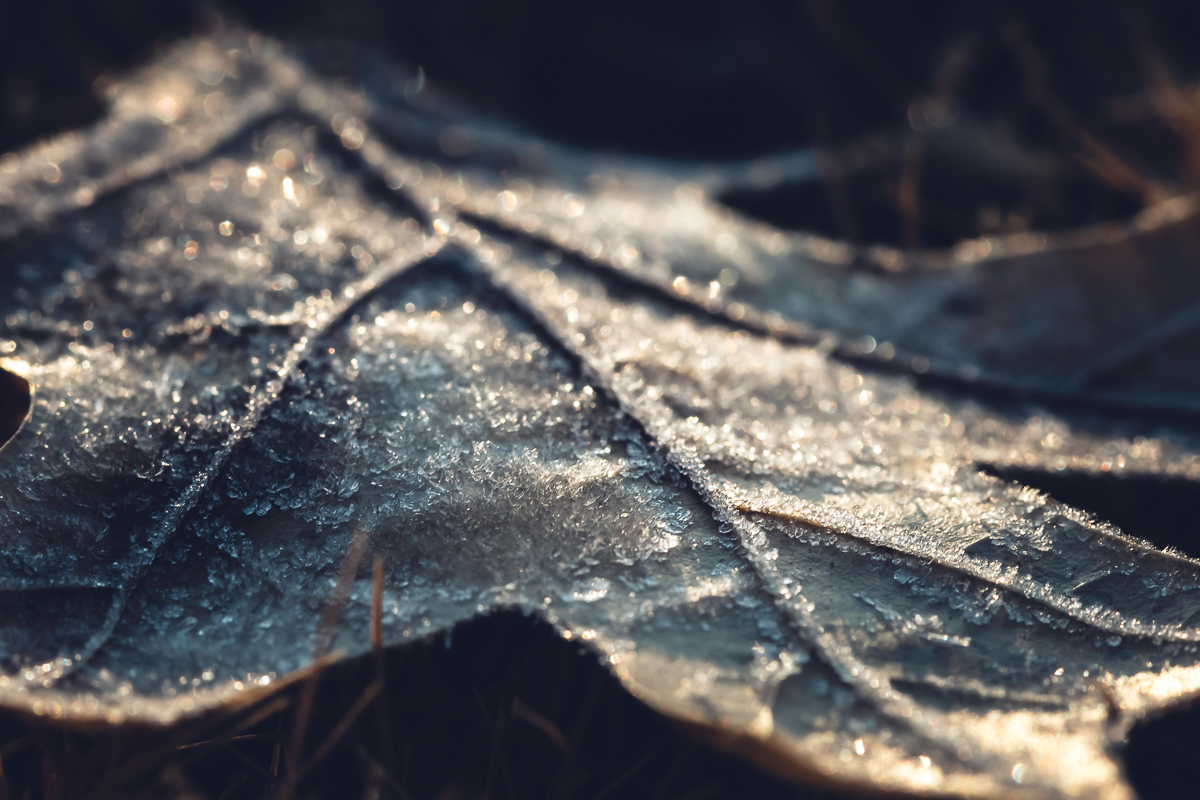 Well…it's like nature's very own version of twinkle lights.
Hello magic.