it really doesn't take much to make me happy.
as i was driving home from work yesterday evening, i saw this persimmon tree in the park near my house. and my first thought was, oooohhh…i wonder i bet these would make a really cool still life shot.
kim klassen….i blame you.

when i got home, i grabbed the dogs and walked over to the park. there was one major problem obtaining these peculiar little fruits though…i couldn't reach the branches. #shortgirlprobs
so i tied up my dogs to the nearby picnic table – in case you're curious, i thought about trying to move it over closer to the tree but it was bolted down – and found a big stick. then i used said stick to bring some of the lower limbs closer. which i could barely reach on my tip toes but whatever. momma got her persimmons! #problemsolver
anyway, this morning i spent a delightful half hour not vacuuming my living room and instead, playing around with persimmons.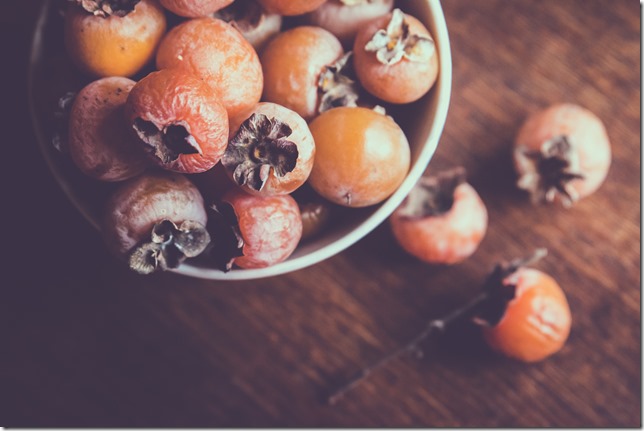 clearly i have my priorities in order. but aren't these the cutest little things? i just adore their little caps with the curled up edges. they have such a cool texture (except for the rotten ones on the ground….ewwww….shudder). and the subtle color variations are so very lovely.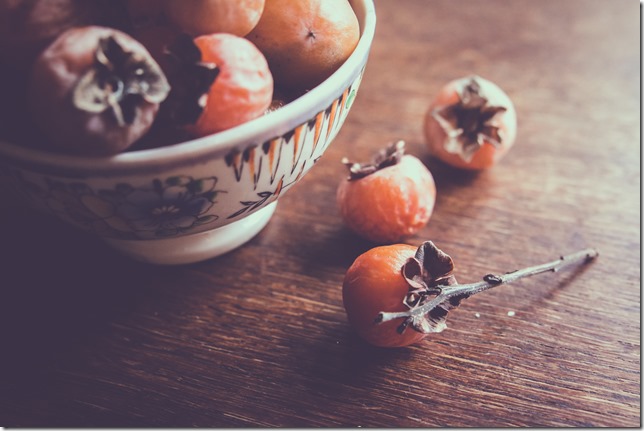 this type of persimmon is native here in oklahoma – not the like the big japanese ones you find in the grocery store this time of year.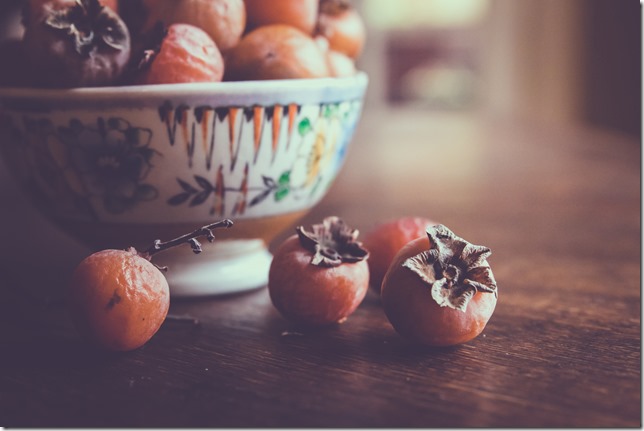 i think my friend cathy once told me that they are SUPER tart and you're only supposed to eat them after the first frost.
yeah….don't even get me started on that.
it's so neat though. nature has so many gifts to share…and for this gift of wonder, i am truly grateful.
hope you have a wonderful friday my friends. xoxo