I've been taking a picture everyday for almost four years.  But every once in a while, I take a picture that just so totally captures the magic of the moment.  All the feelings, the vibe, the heart…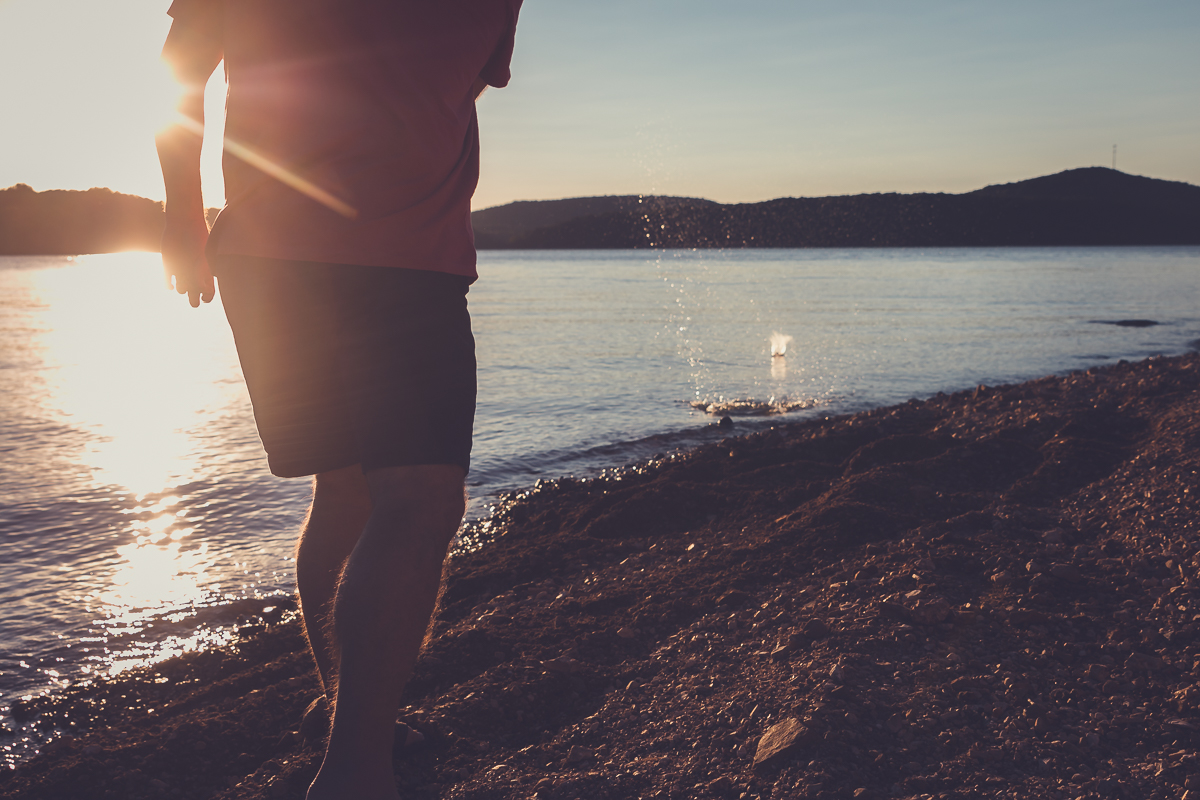 I took this photo a couple of weeks ago when we were at the lake for Labor Day.  It was after dinner and we were driving home from the Princess.  The weather that weekend was just unbelievable…unseasonably cool, low humidity, no wind…seriously magical weather.  Plus it was the golden hour so there's that too.
Anyway, on the way home, Tripp (my intrepid adventure facilitator) decided to take us down one of the steep and winding gravel roads to the water's edge.  The sun was setting and the glow on the water was just so beautiful.  Then my beloved proceeds to pick up a rock and give it a skip across the water.  I mean COME ON!!  So stinking cute.  Seriously…CAN NOT EVEN.
Of course, I had to take a picture of it…or more accurately a million times of "ok babe!  try it again! stand here! this time skip it over more this way!"  Meanwhile, Tripp's mom is scouring the ground looking for the perfect rocks to skip.  Which is a skill that, because I didn't have a son, I realized I don't actually possess.
So all of this is to say that it was just a lovely, lovely little moment on the water's edge and I wanted to capture all of the magic of it.  Which I feel like it did with the above shot.  I love the light and the way Tripp's left arm is there, post throw.  I love the two little splashes and the way the water drops twinkle above the water.
It was a good photo on the back of the camera – here it is SOOC.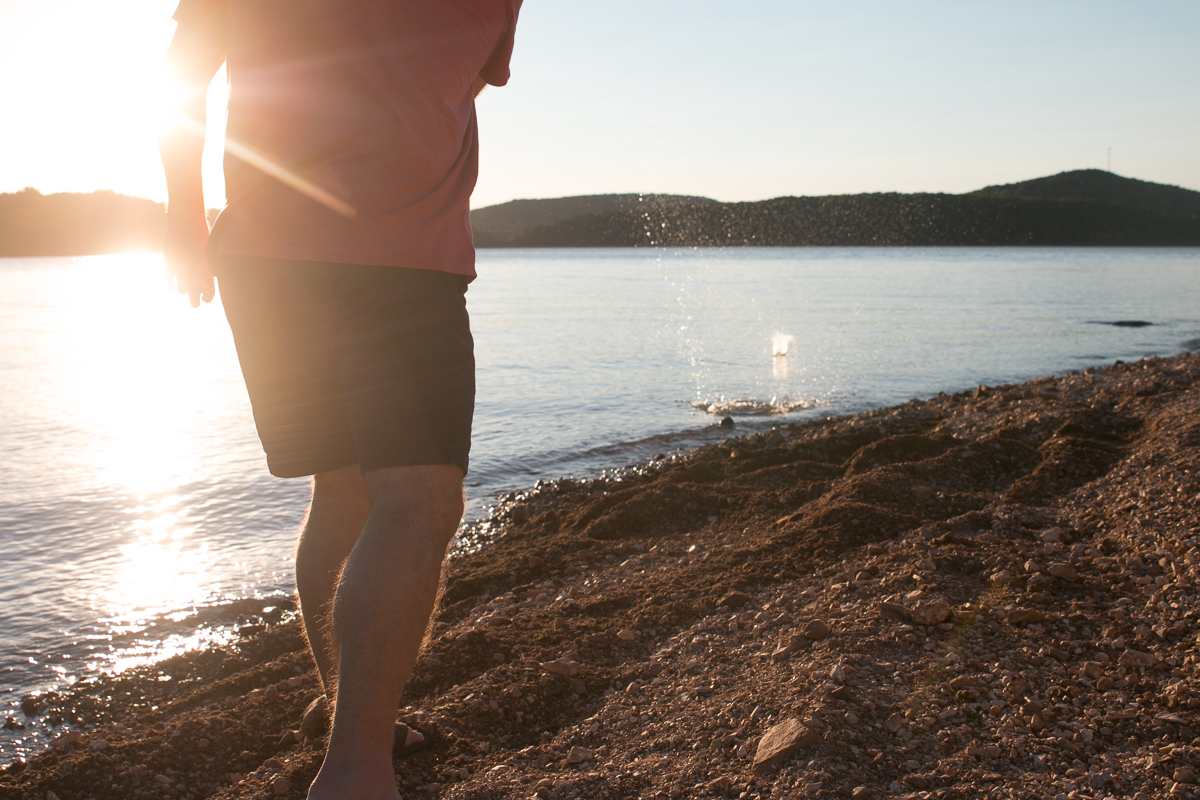 But I knew that I wanted to give a vintagey, nostalgic, timeless look.  Like an old, faded photo taken with a film camera.  So I played around in Lightroom with the different panels, and today I thought I would share with you how I edited this shot in this start-to-finish video.
I hope these kinds of posts don't bore you to death…especially my non-photog friends.  But taking and editing photos is a big part of my creative life so it makes sense that I would share here on my blog.
At any rate, I'm going to sign off.  I've got a laundry basket with my name on it and eyebrows that aren't going to pluck themselves.  😉
Happy weekend friends!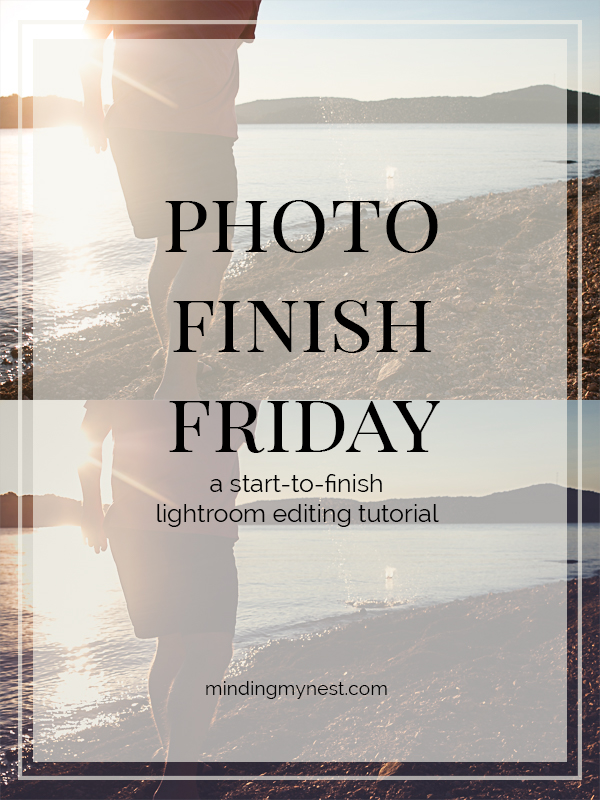 oh…and p.s….
{{warning!  shameless self-promotion ahead!}}
You can learn more about Lightroom's develop module and see four different start-to-finish tutorials in my Skillshare class – One Photo Four Ways.  I can't believe that it's been almost two years since I created this class, but I still follow the same basic process.  Thanks, as always, for letting me share it with you.  xoxo