linking up with texture tuesday!

so i was pretty proud of myself…last fall i bought my tulips bulbs in the fall (as opposed to digging through the leftovers after christmas) and got them in the ground right on time. not after the ground had frozen like the artic tundra like i usually do. and this particular year (or last. or whatever – you know what i mean) i bought all yellow tulips. to go with my all purple pansies. because i really like that look of big, bold swaths of all the same color.
anyway, so for the past few weeks i've been watching in anticipation. waiting for my tulips to bloom. and they have and oh my gosh i am completely obsessed. they are just the prettiest yellow.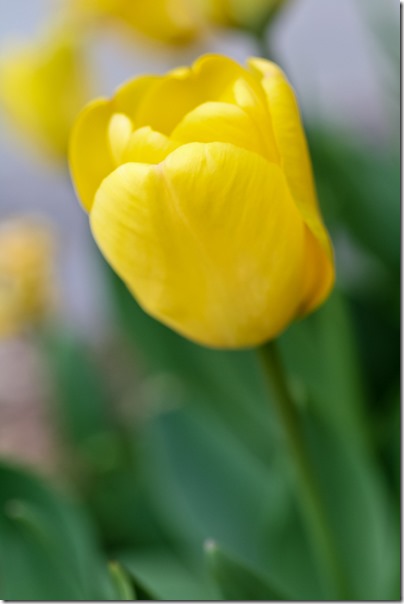 for me, there is something about tulips…maybe it's their graceful petals or simple shape…i'm not sure. whatever it is, over the course of the past week i've probably taken at least 437 pictures of them.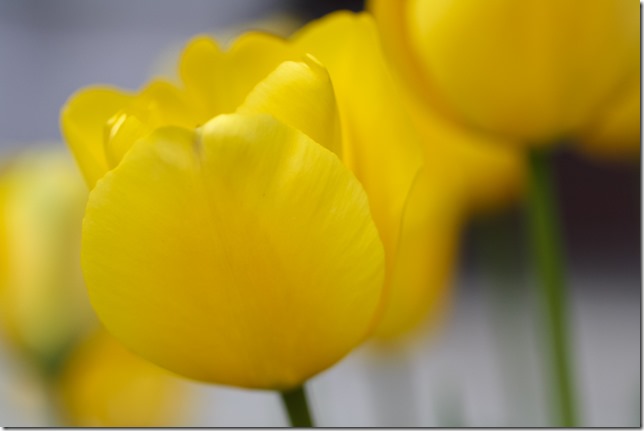 but then something funny happened. a few of them opened up a little later and when they did, i was surprised to see that some of their petals were streaked with this gorgeous coraly-red.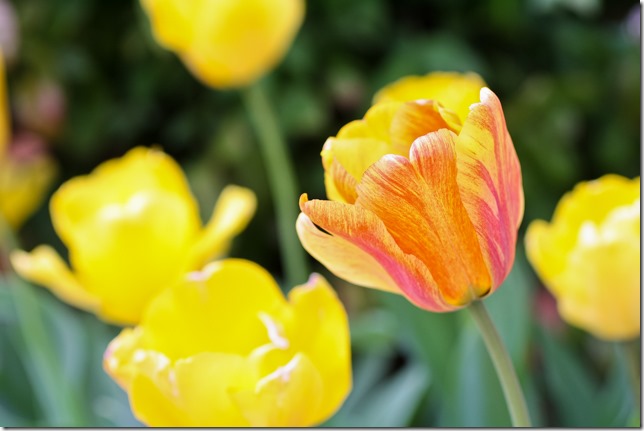 i'm assuming it just grew that way from the bulb, because i don't really have any red tulips, save for a few volunteers out in the front yard that the previous owner planted and that keep popping up and that i don't have the heart to take out.
the thing is, i just love happy surprises in the garden like this.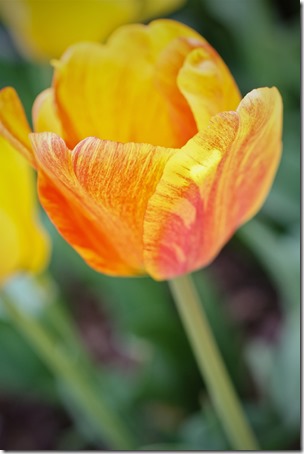 and it's one of the things i love about nature…the endless variety, the diversity, the joy the whimsy.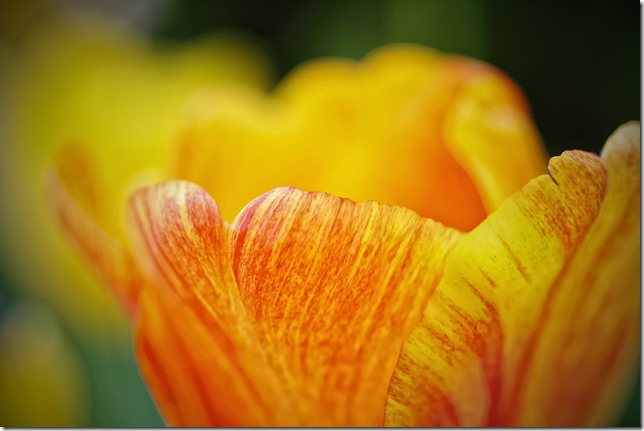 and even though these aren't exactly what i planned, i'm finding that what makes them different, what sets them apart, what makes them unique…that is what i love. and that's something to celebrate.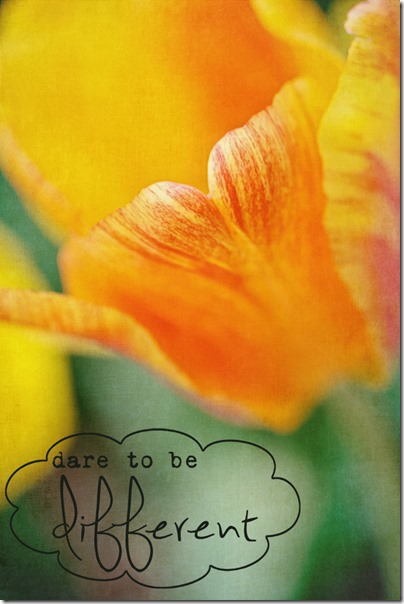 as always, nature is the best teacher.
love, kelly