This past Sunday as Kelsey backed out of the driveway and drove off to go back to school, something remarkable happened.  I didn't notice it at first, but after about 10 minutes I realized – I didn't cry.  Now this might not seem like that big of a deal to a lot of people, but compared to last year, it's HUGE.
A year ago I thought for sure my life was over.  Or at least the best part of it.
I often think about those first couple of months after Kelsey left for college. How the sadness and emptiness crept in slowly at first.  But then once they were firmly rooted, how it prompted me to dig deep and really look at my life in a new way.  To seek out what was good and find joy.
It wasn't easy and it didn't happen overnight.  But eventually, there in the midst of uncertainty, I found a comforting rhythm of life.  In the midst of fear I found courage and hope. In the midst of sadness I found self-compassion.  In the midst of emptiness I found room to grow in.
In the midst of change I found me.
This past year I have come to enjoy an abundance of life like I have never known.  And what's so interesting to me is that none of this would have happened if Kelsey had not gone off to college.
Change was the fuel for this discovery.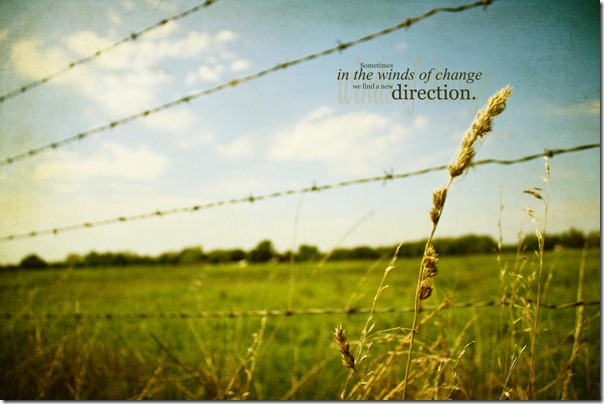 Change is not easy for me, but I'm so grateful for the gifts of change and new directions.
Peace, Kelly