so i'm finally getting around to posting my twelve on twelve for the month of may.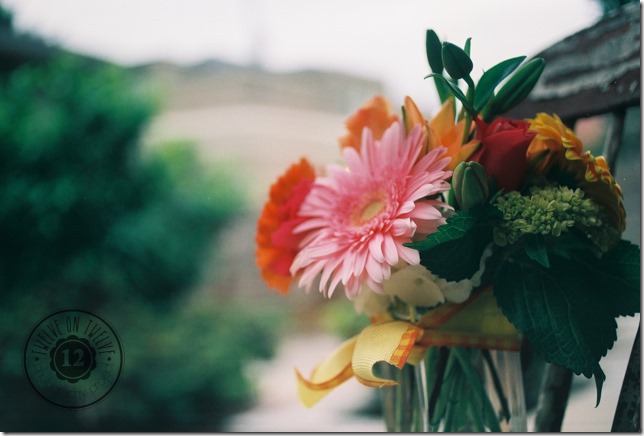 i'm going to be honest…i really wasn't expecting much from this month's photos.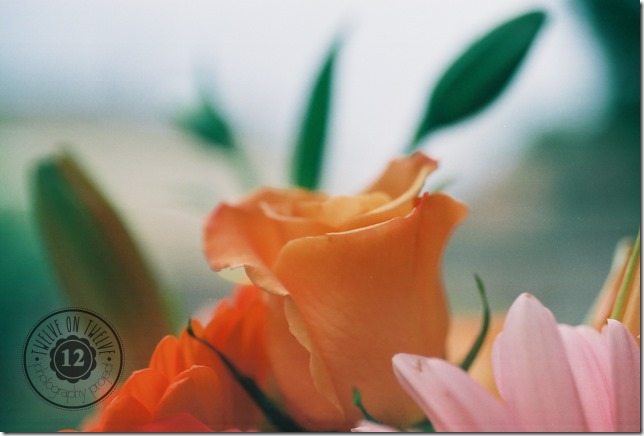 the twelfth also happened to be my birthday and i thought this beautiful birthday bouquet from tripp and kelsey would be an ideal subject for my film project. but the problem was that may 12th also happened to be an exceptionally dark and cloudy day. and i only had ISO 200 film. so using my 2.8 50 mm macro wide open, i was still only able to get shutter speeds in the 1/40 or 1/50 range. i typically try to shoot at least 1/100 to offset any camera shake (which i am notorious for).
as a result, the photos are a little dark for my taste. and the focus is a little soft.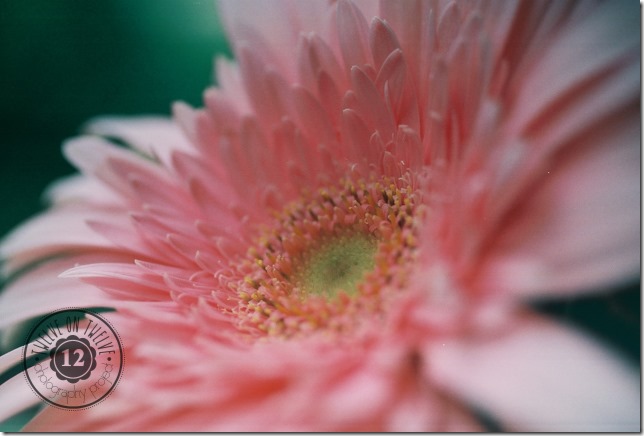 but even with all of that being said, the one thing i do love about these photos is the gorgeous, vibrant color! lower ISO's tend to produce more vivid colors. and with the overcast sky, you get nice even lighting.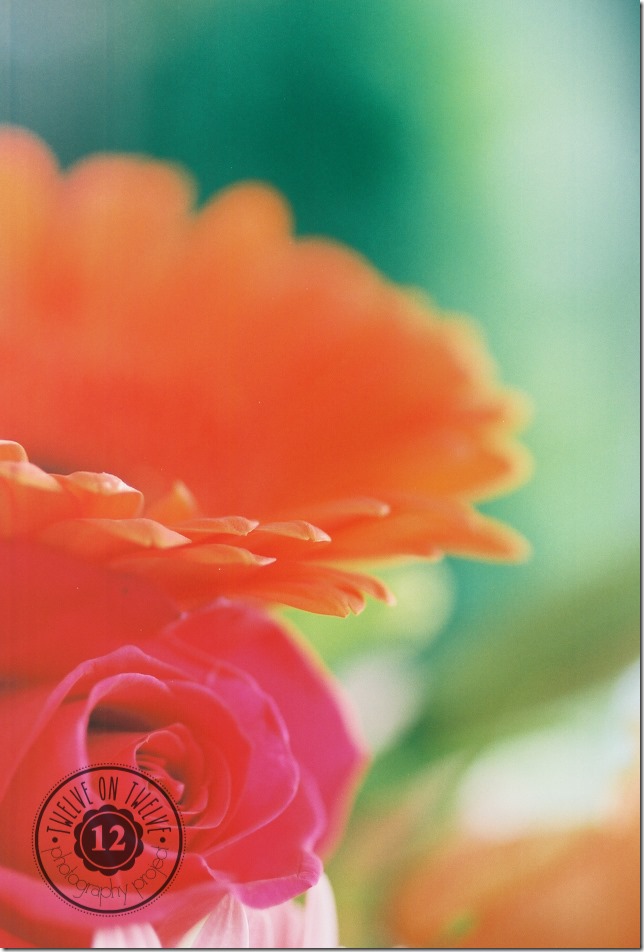 i really love this soft peach rose. and the almost color blocked effect with the other flowers in the background.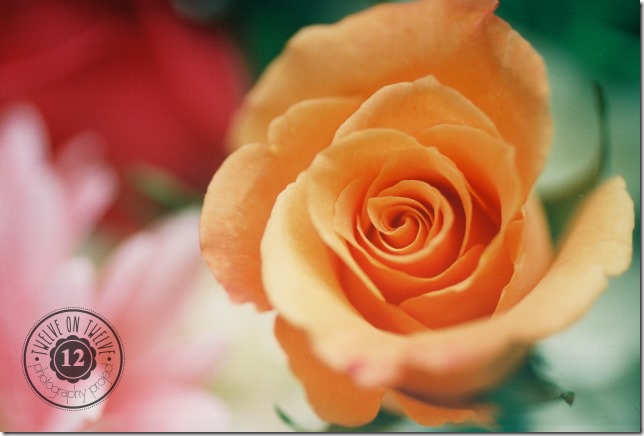 this is my fifth month to shoot in film. and while i wouldn't consider any of my film photos to be wildly successful (for my own taste anyway), i will share with you that i am learning so much about myself as a photographer.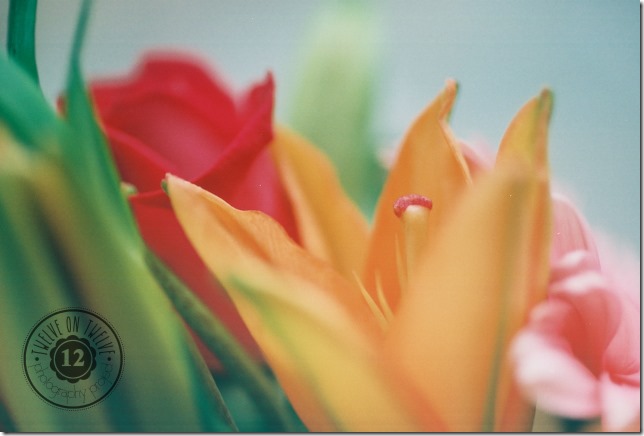 while limitations can often be frustrating, they can also help you to grow. and in the case of this month, i was forced to be creative with how i set up my shots to let in the most light. it also forced me to really concentrate on holding the camera as still as possible to get as sharp of focus as i could without a tripod.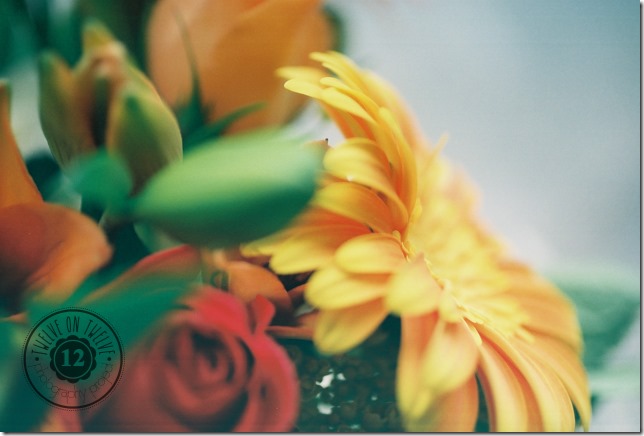 over the course of the past five months, i can already see how these lessons learned in film are finding their way into my DSLR photography.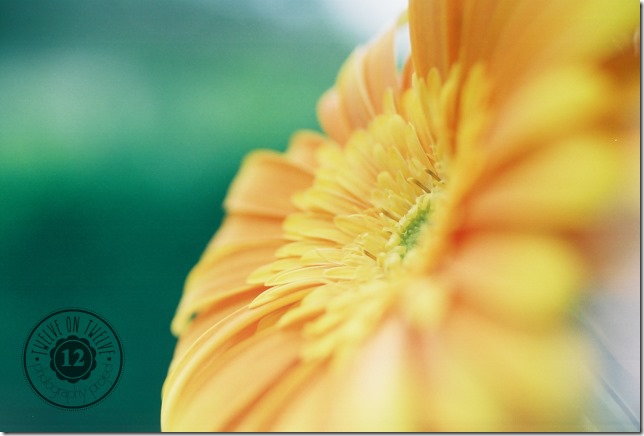 and that's sort of the whole point, don't you think?