while i was with my dad over the weekend, we stayed at his cousin joyce's house.  on saturday morning, she was showing us around her house which included a tour of her basement.  and i was in complete heaven…it was like a treasure trove of vintage goodness.
anyway, she opened the door to her pantry and inside i was greeted by shelf after shelf of vintage vintage mason jars.  including the coveted blue ball jars.
i guess from the look on my face, joyce could see that i had a soft spot for anything that could be photographed holding a flower.
or that i was totally nuts.  which depending on the day…
well so once i finally got home, i couldn't wait to make a fun still life with my new treasure.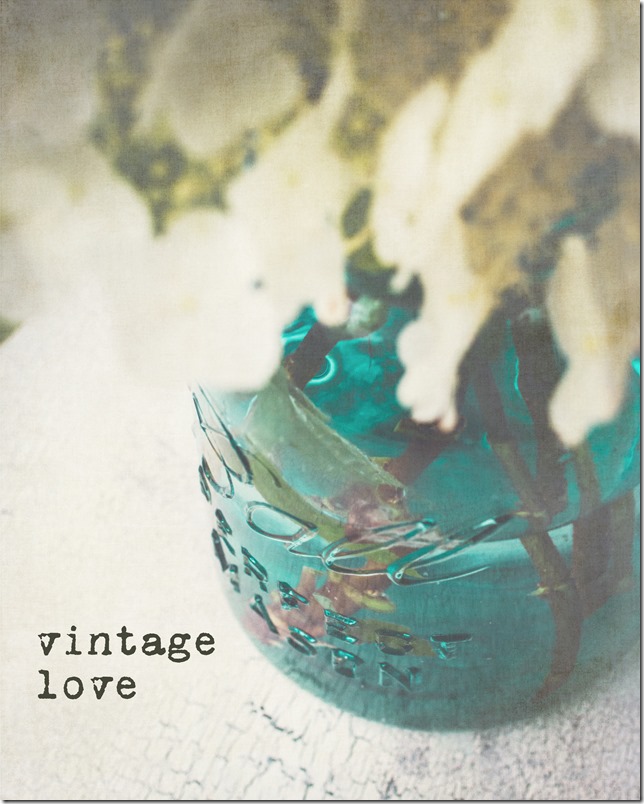 the most awesome thing is the wonderful memory that comes along with this treasure making it even more special.
thanks for letting me share it with you.
love, kelly