Hello friends! Happy day before Thanksgiving. How's it going? All is well here in turkey day central. Only been to store three times this week and I am working very hard to clean up as I cook. Feeling like a total rock star.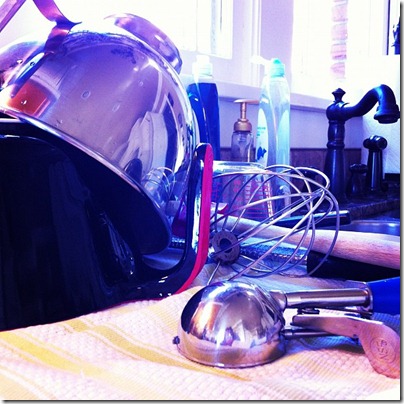 My mom's gonna be so proud when she gets here later.

Anyway, so far I've made the cornbread for the dressing, cranberry sauce, and the green bean casserole. Sweet potatoes are in the oven prebaking. Everything is right on schedule.
I did make something else today that I wanted to share with you. It was a total last minute idea. I was going to make some banana bread for snacking and/or breakfast tomorrow, but then I remembered that I had an extra can of pumpkin leftover from making those yummy pumpkin cupcakes the other day. So I thought instead of using bananas I why not use pumpkin instead?
Well I have to tell you that these muffins turned out so delicious. Like I said before I'm not really a huge fan of pumpkin, but omg these are amazing. And sooooo easy.
I started with my favorite Banana Bread recipe. Then I added to the dry ingredients one tablespoon of orange zest and one teaspoon of pumpkin pie spice.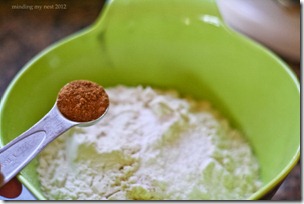 Then instead of the mashed bananas I added one can of pumpkin (not pie filling).
I baked them at 350 degrees for 20-30 minutes or until a toothpick inserted in the middle came out mostly clean.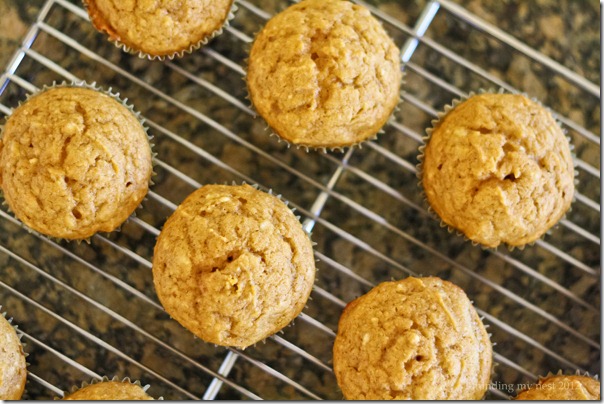 Now these muffins tasted wonderful as-is but I really wanted to make them extra-special. So while the muffins cooled, I mixed together about two tablespoons of orange juice and two-thirds cup of powdered sugar to create a citrus glaze. Once cooled, I just dipped the tops of the muffins right into the glaze.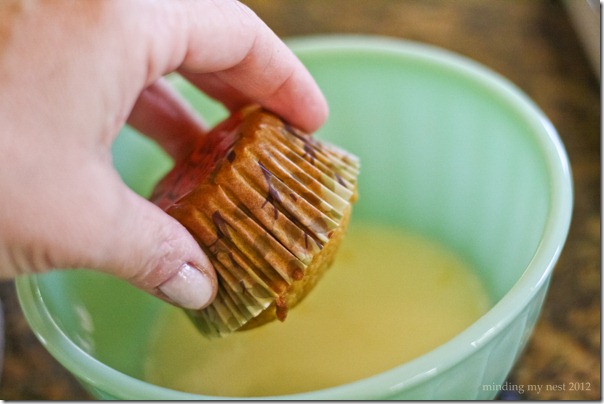 The citrus glaze just adds the tiniest bit of sweetness and extra flavor.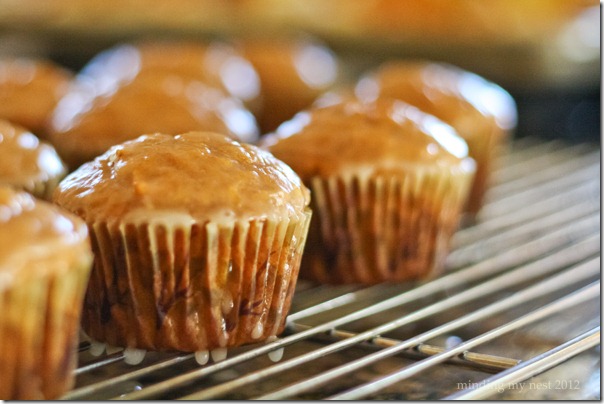 These really are so moist and a delicious way to kick of the holiday.

Enjoy friends!! Love, Kelly