i know that yesterday's post about photo-software probably wasn't everyone's cup of tea.  but today i think i have something that i think everyone will love…cookies!

so last weekend i wanted to make some cookies to take with us for the weekend.  and well for some strange reason i got a hankering to make snickerdoodles. which i hadn't made in a long time.  and they turned out really yummy so i thought i would share with you how i made them.
here is all you need:
1/2 cup butter, softened
3/4 cup granulated sugar
1 egg
1 tsp vanilla
1 1/2 cups all purpose flour
1 tsp baking soda
1/2 tsp baking powder
1/4 tsp salt
2 tsp cream of tartar
2 tbsp sugar
2-3 tsp cinnamon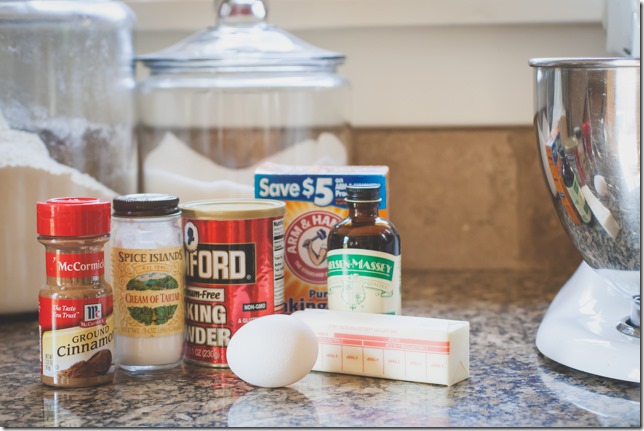 to start with, preheat the oven to 375 degrees.
so whenever i bake cookies, the first thing i do is combine all the dry ingredients – in this case the flour, baking powder, baking soda, salt, and cream of tartar.
sidenote:  i've seen several recipes that do not call for cream of tartar. and i think that's a shame because it's what give snickerdoodles their distinctive flavor.  more snickerdoodley.  and yes i just made up that word.
anyway, the next step is to cream the butter and sugar with a mixer.  and be sure to mix them for a good minute or so…it helps to make nice light cookies.  then once that is done, add the egg and the vanilla and mix them together on medium speed for another minute.
now add the dry ingredients to the bowl and mix on very low speed for about 30 seconds.  you'll probably notice that the cookie dough looks kinda dry and crumbly.  but it's ok.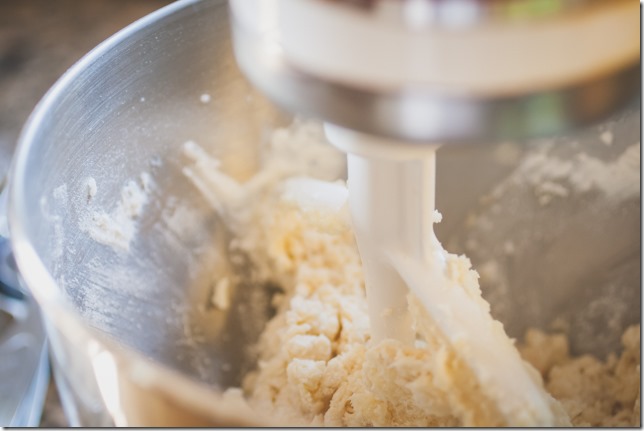 then turn the mixer up to medium and let it go for another minute.  the dough will come together nicely.
the next step is to scoop the dough into balls.  and for this i like to use my handy-dandy cookie scoop.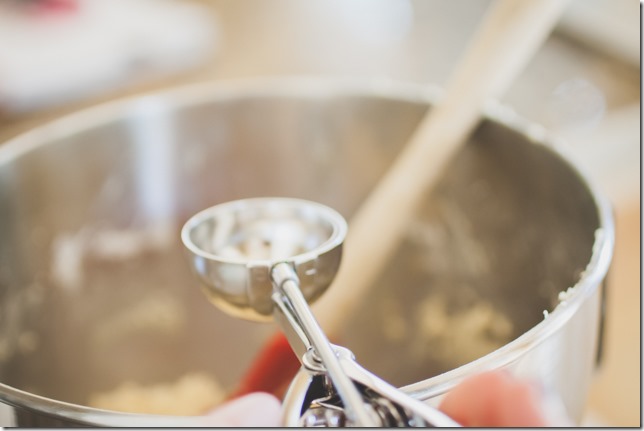 now with this recipe and my scoop it makes  about 15 cookies. which is just perfect for us, because the last thing in the world i need is to be left alone, unattended with three dozen cookies.  i'm just saying.
so what i like to do is first scoop them all out.
then go back and roll them all into little balls.
lining them up in perfect formation is optional.  however my highschool band director would be quite proud.
ok, so next mix the 2 tablespoons of sugar with the cinnamon to taste.  i like to use 3 teaspoons of cinnamon because i like them to be extra cinnamonnnnny.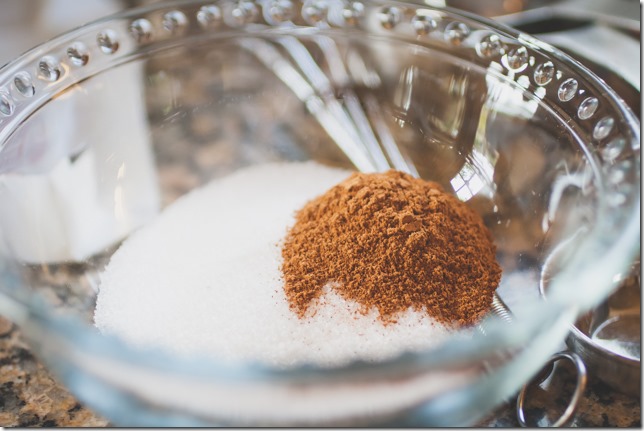 so once the sugar and cinnamon are mixed together, roll each little cookie dough ball in the mixture.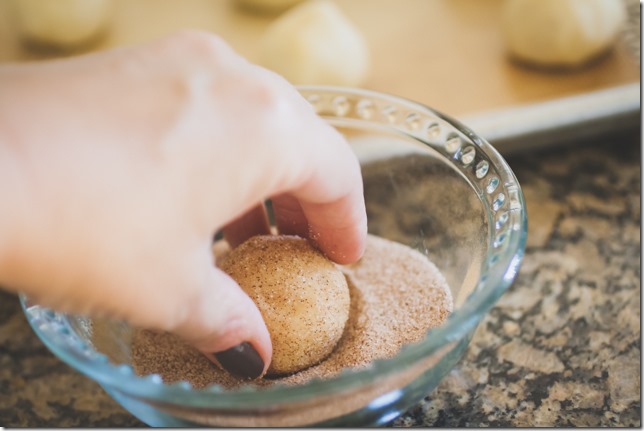 don't worry if you have cinnamon-sugar all over your counter and floor….that just means you're doing it right.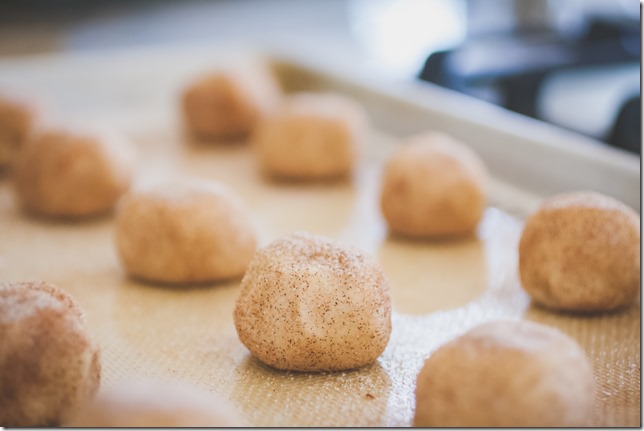 once all the dough balls are coated, bake them in a 375 degree oven for approximately 12 minutes or so.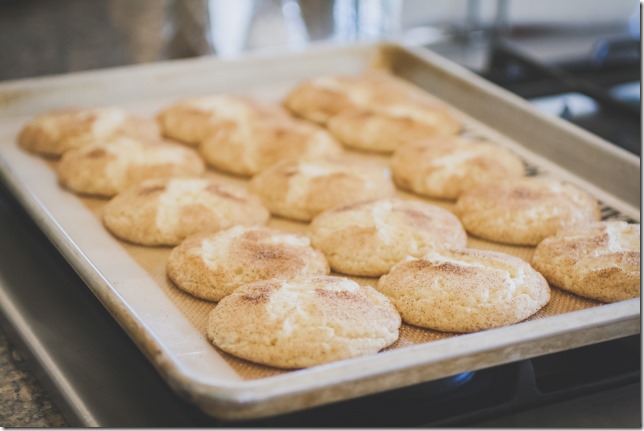 be sure to let them cool for a couple of minutes on the sheet pan before transferring them to a cooling rack.
now this next part is completely up to you…either let them cool completely. or do what i like to do and enjoy a warm cookie with a cold glass of milk.
so that's it…i hope you like them!  have a wonderful weekend friends!!
love, kelly
oh and p.s….boomer sooner!