i fell in love with the desert last week.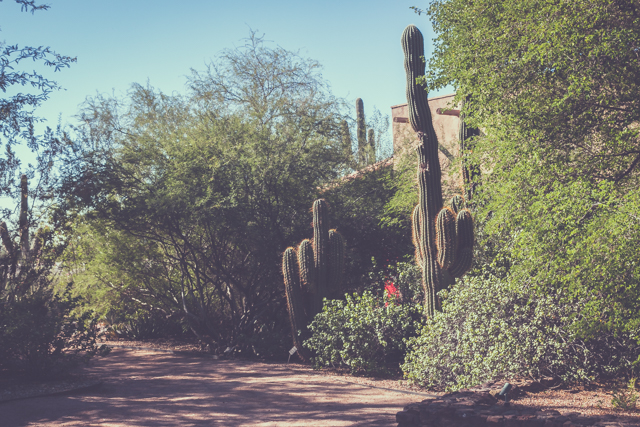 last weekend i had the great pleasure of spending time with some of my focusing on life sisters.
five of the eight of were able to meet up in phoenix for a photography retreat.  the first night, terri treated us to a delicious dinner at her home.
but as tasty as the meal was, my favorite part was sitting down with my dear friends face-to-face.  sitting around terri's table drinking ice tea and lemonade, we caught up with each other and shared a bit about what was going on in our lives.  that's the thing about friends like these…even though i haven't seen them in a year, we just pick up right where we left off.  i love that.
the next morning we set off on our first adventure…a road trip to tucson!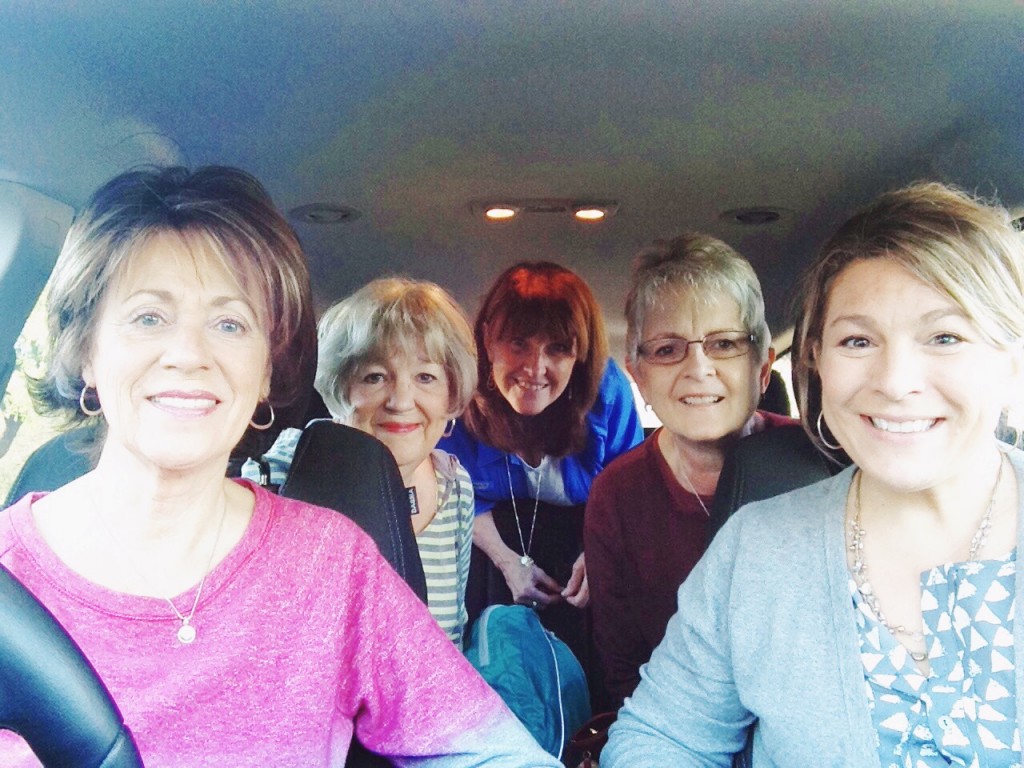 in tucson, we spent the day touring the historic neighborhood known as the 'barrio historico'.
the barrio is dotted with adobe homes and businesses in the sonoran architectural style.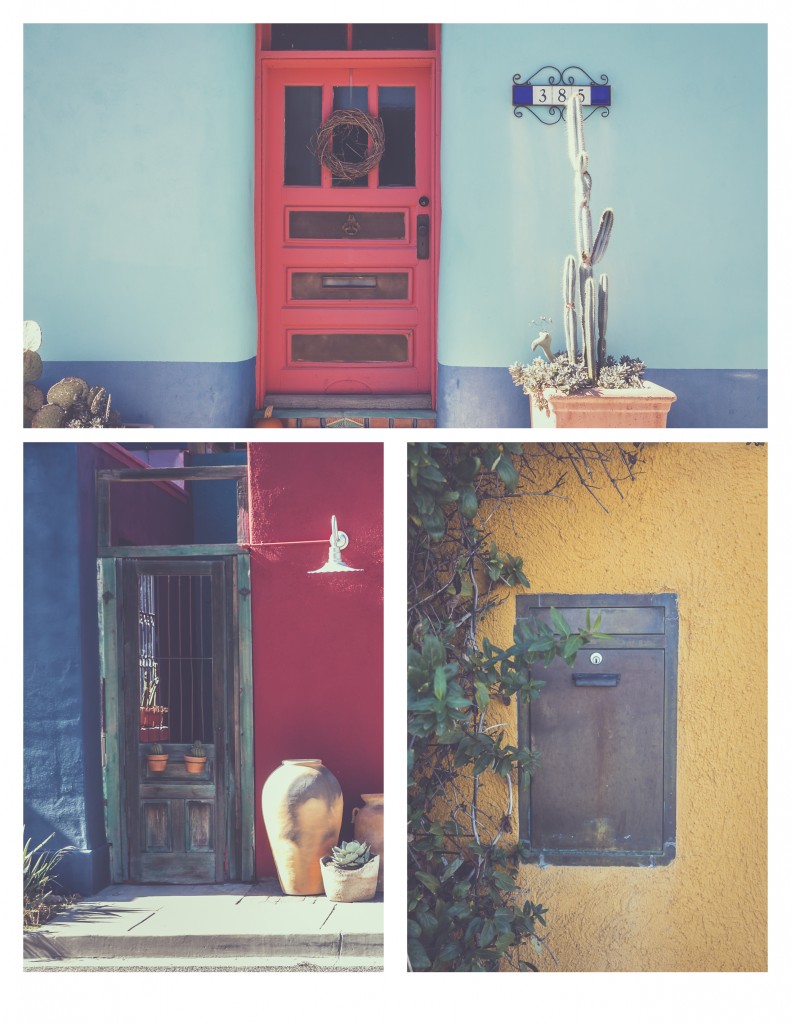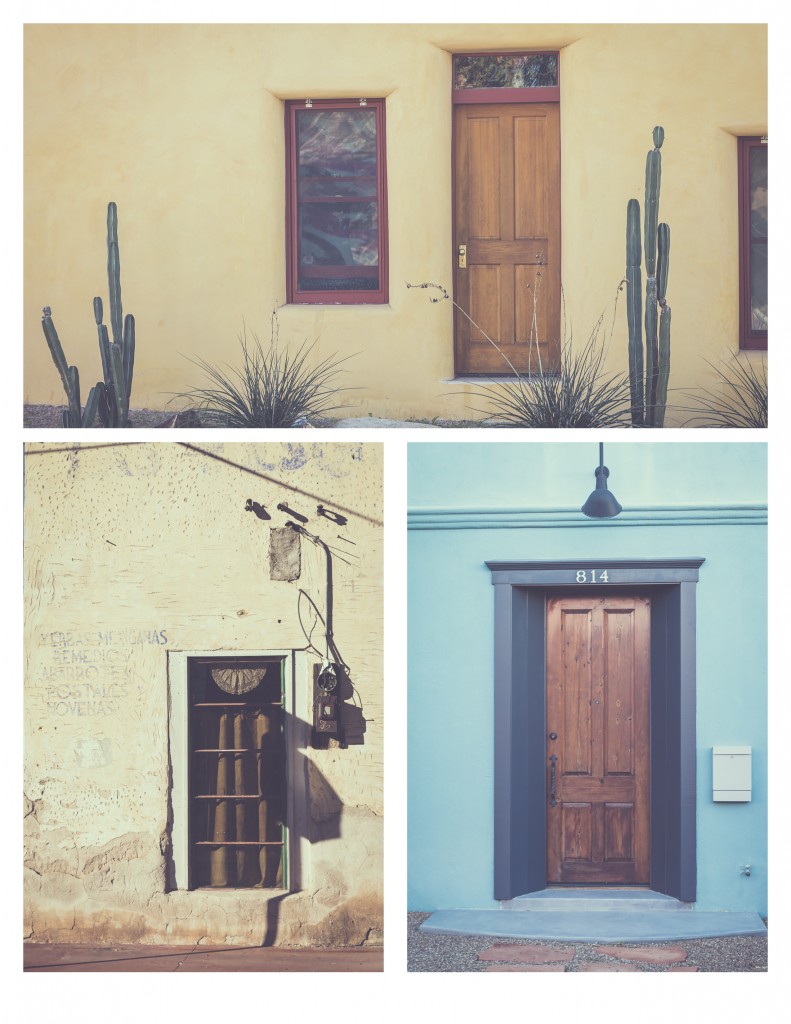 it was so much fun exploring the area and i just loved the vibrant colors!
next we took a short drive to see the historic mission san xavier del bac.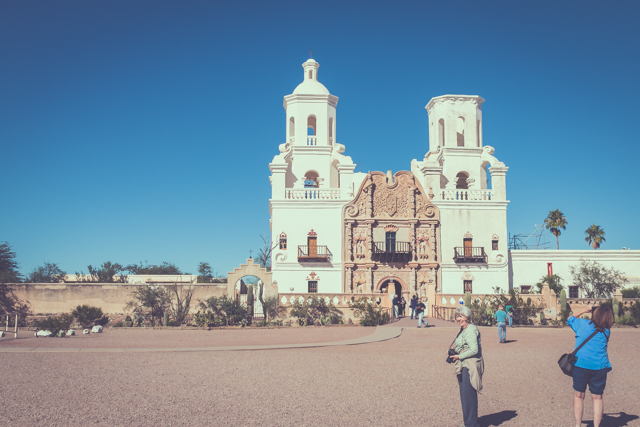 it was a spectacularly beautiful afternoon…the sky really was this blue.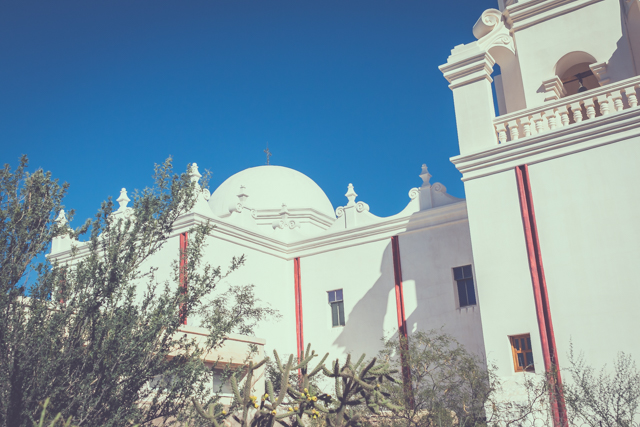 the mission was started in the 1700's by father eusebio kino and continues to minister to the religious needs of the community.
the mission was built in the spanish colonial style with moorish-inspired elements and ornate details.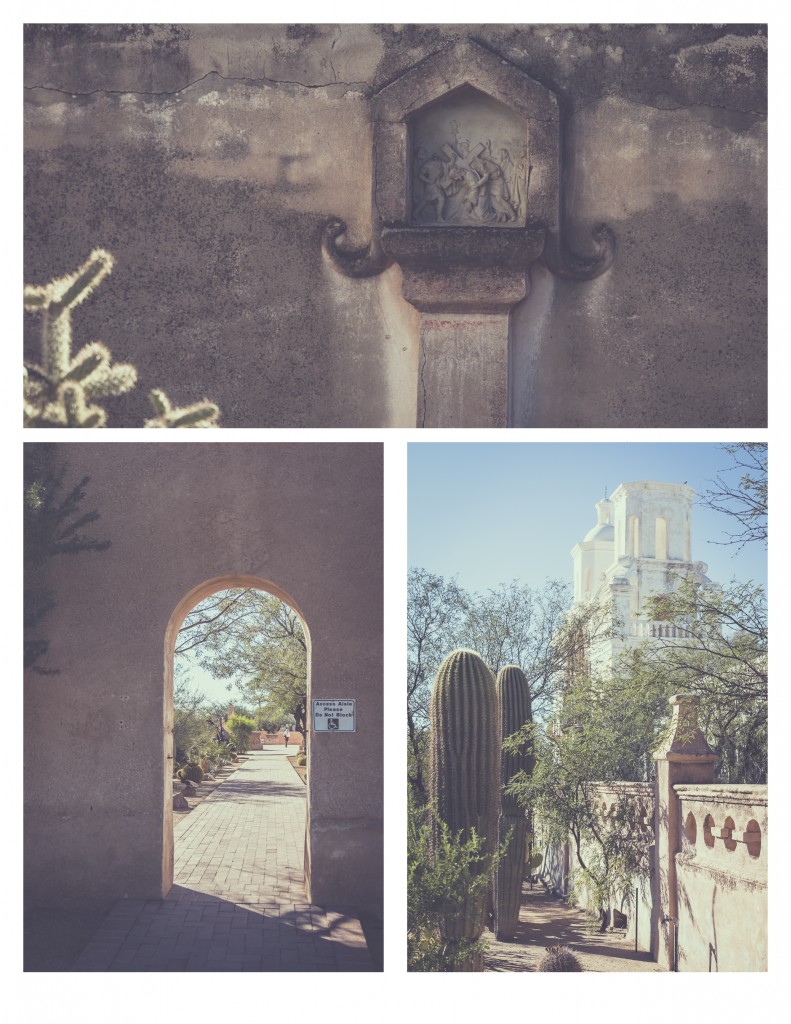 spending time there, i understand why it is locally known as 'the white dove of the desert.'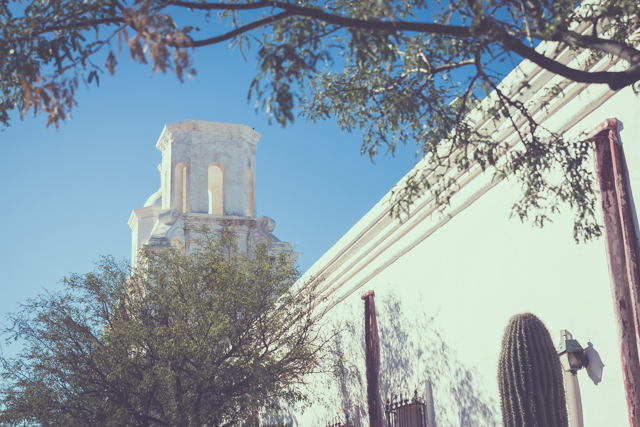 indeed the desert is a magical place, full of surprises…i can't wait to share more of it with you tomorrow.
love, kelly