in the spring, at the end of the day, you should smell like dirt. ~ margaret atwood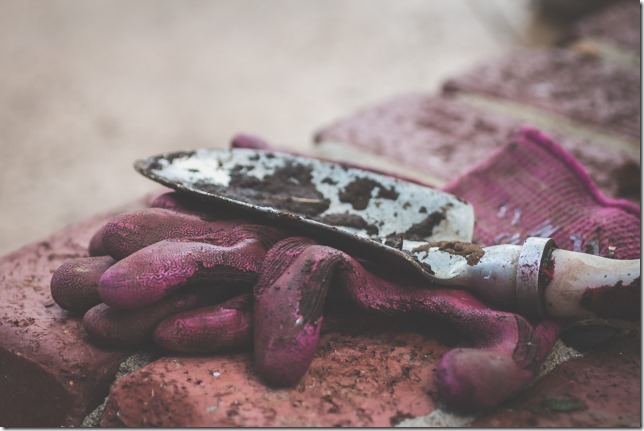 it's been a busy month.
in my neck of the woods, may is sort of the transition month between spring and summer.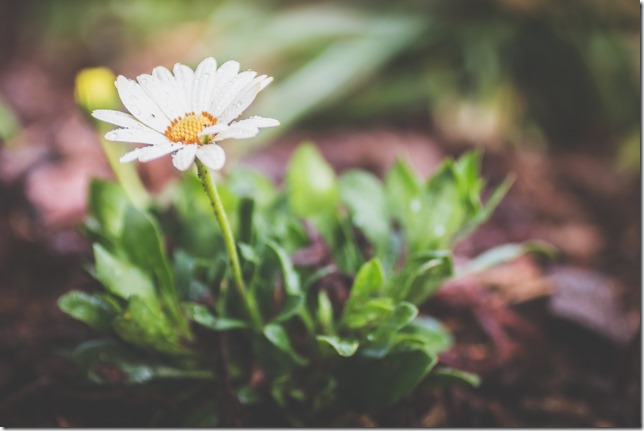 so for the past few weeks, i've been cutting back the shriveled up strands of daffodil foliage and digging up pansies. in their place, i planted summer annuals like begonias and impatiens in the front yard where it's a little shadier.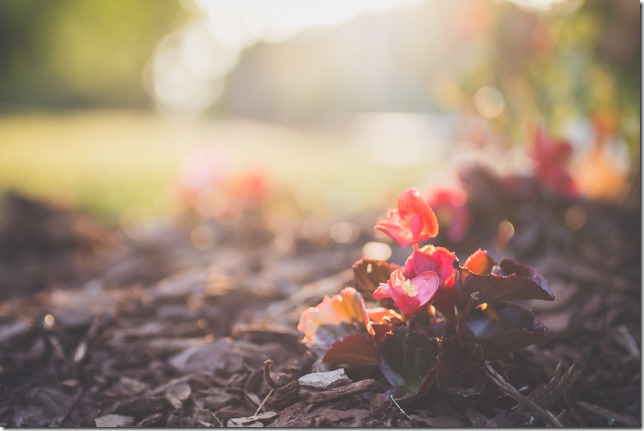 and in the backyard, where it's sunnier, i planted salvias and lantanas.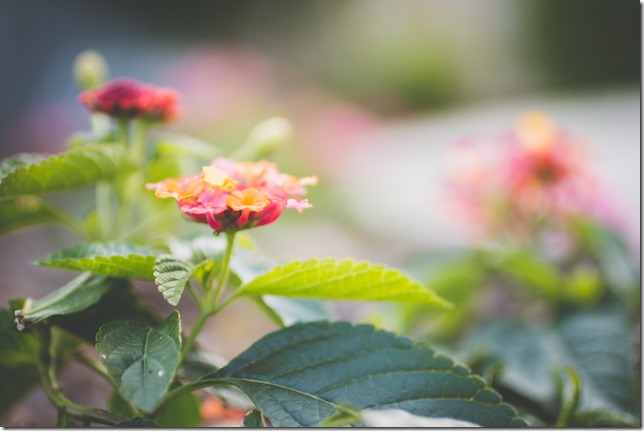 my porch pots got a facelift too with colorful coleus and impatiens.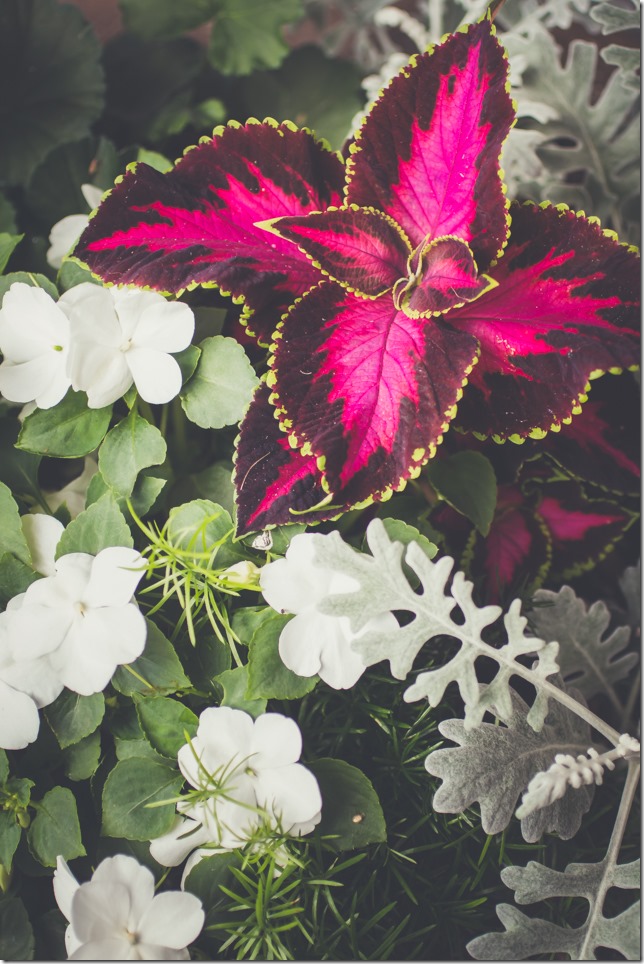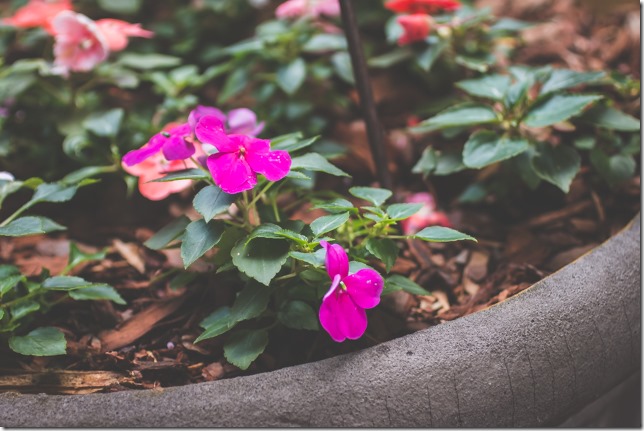 this year we also added on an extension to our existing flowerbed in the back.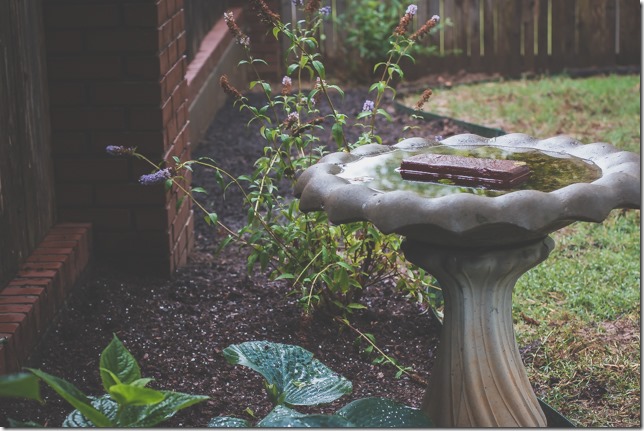 it's something we've been meaning to do for several years, but every year it seemed like there was something else that needed our attention. but this past weekend while i was out of town with my dad, tripp and his mom laid it out and got the edging put in (thank you penny!). and then on sunday, while the ground was still wet with all the wonderful, blessed, abundant rain we've had (thank you jesus!), tripp and i got all the grass pulled out.
for me gardening isn't just about having something pretty to look at. which don't get me wrong, i dearly love seeing happy blooms all throughout my yard.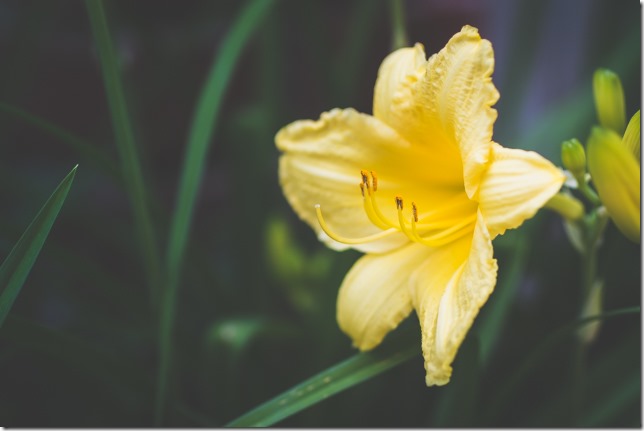 but gardening for me is also therapeutic. i know i said this before, but lately it seems like i spend so much time at the computer either at my real job or here with my blog and photography. and don't get me wrong, i love this. but gardening is outdoors. and tactile. so often when i've been doing computery things (yes that's a word…i just made it up), i crave tactile projects. i need to get my hands dirty. i need to do something tangible.
gardening is also my escape from the noise of the internet. my garden is where i go when i need a break from my inner critic. it's where i go to connect to who i really am – not who i don't live up to. my garden is the quiet time where i can meet God and work through my problems. my garden is where i find peace.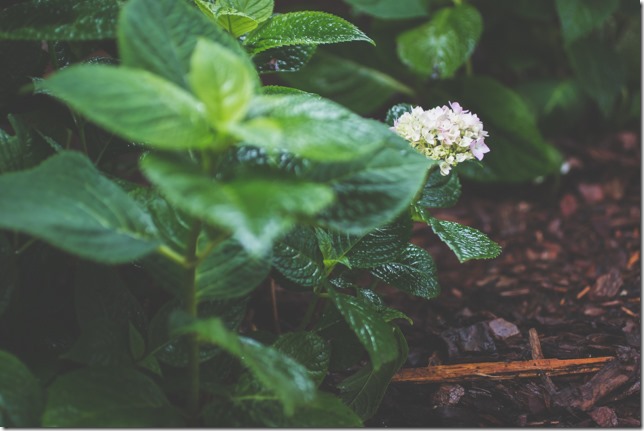 over the years, i've learned that my garden is not a once-and-done kind of thing. it's always changing. growing. evolving. sure, every year i almost always add a new little plant here or there. or occasionally i'll move something to a different spot. but this has been the first year in quite a while to do any major work. and i love the freshness…the newness. the possibilities.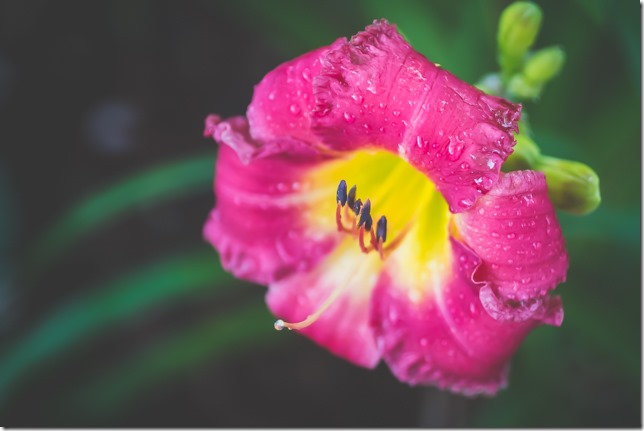 it feels good.
it feels good to spend a few extra minutes getting the dirt out of my fingernails. it feels good to be physically tired when i got to bed…not just mentally tired.
yes. it feels good.
love, kelly