good morning my friends.
whenever i write posts like this, i like to imagine that we're sitting on my back porch drinking coffee…catching up like old friends would do.  we don't worry that we don't have on any makeup.  we don't worry about our bedheads (right now i'm sporting a messy ponytail that appears to be sliding down one side of the back of my head).  this morning it's just us and our favorite mugs.  and i'm so happy that you are here.
so in my neck of the woods, we are starting to see signs of things to come…summer is winding down…i can tell that fall is eager to make its appearance.
it seems like we have TONS more acorns than usual.  i thought it was just me at first, but tripp said something about it the other day too.  and so i googled it….get this, according to the farmers' almanac, an 'unusual abundance of acorns' is one (of many) indicators of a rough winter.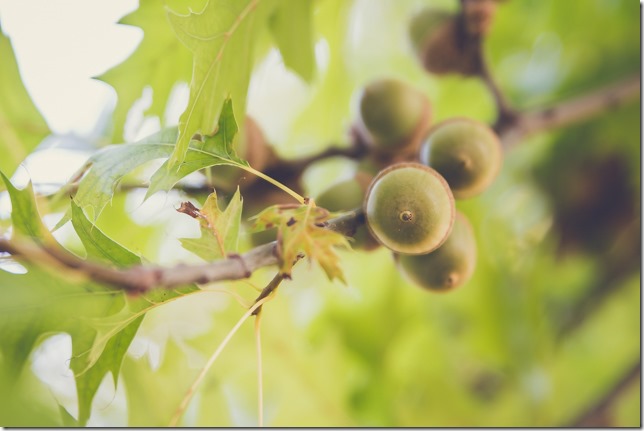 #helpme
but it's not just in the leaves and acorns…i can see that the seasons are changing by the way light falls in my kitchen.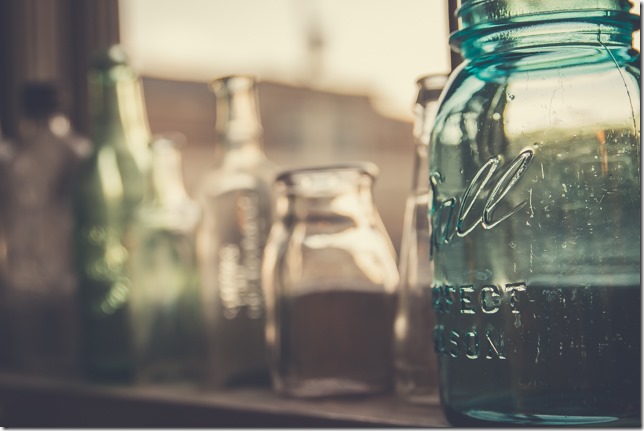 i love chasing the light around my house.
anyway, even though i've been busy with alot of fun creative stuff, i am missing my girl something terrible.
i know she's been really stressed out – between classes, and interning, and working she has a very full plate. i wish there was something i could do to help.  so i just listen… i have given her a lifetime 'vent to mom' permit.  and i am so thankful for technology that helps me feel connected to her.
in other news, the monarchs are making their appearance in my neighbors yard….the one with all the overgrown, orange cosmos.
oh be still my heart.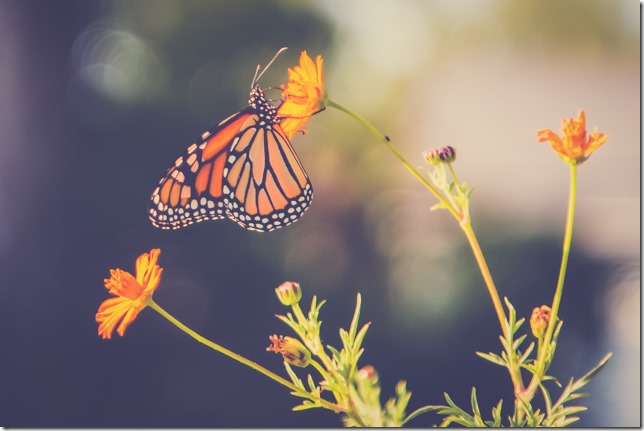 i spent a good 20 minutes the other day chasing them around.  and it never ceases to amaze me the amount of joy these beauties bring.
also, i am still obsessed with sunsets.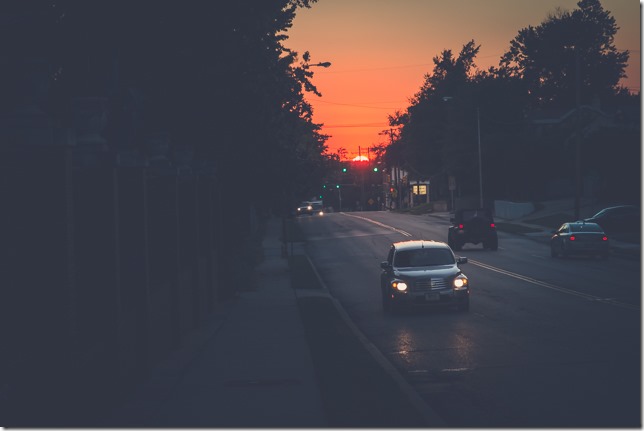 so this week the thenester.com announced that she'll be hosting the 31 day writing challenge again this year.  i've been pondering my topic for this year….i don't have it all fleshed out quite yet, but i think it will be along the lines of this post that i wrote for last year's series.  because i love finding magic and wonder in my ordinary life.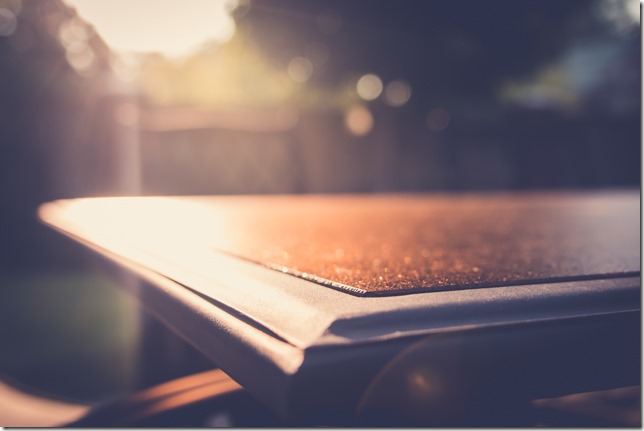 as always, thank you from the bottom of my heart for letting me share it with you.
happy friday my friends.  love, kelly