pinterest strikes again.
you guys probably already know this…but in case you're new around here, i am passionate about printing photos. passionate about having real, life photos around the house.  in frames. on the fridge.
well anyway, several months ago i pinned this adorable framed picture hanger.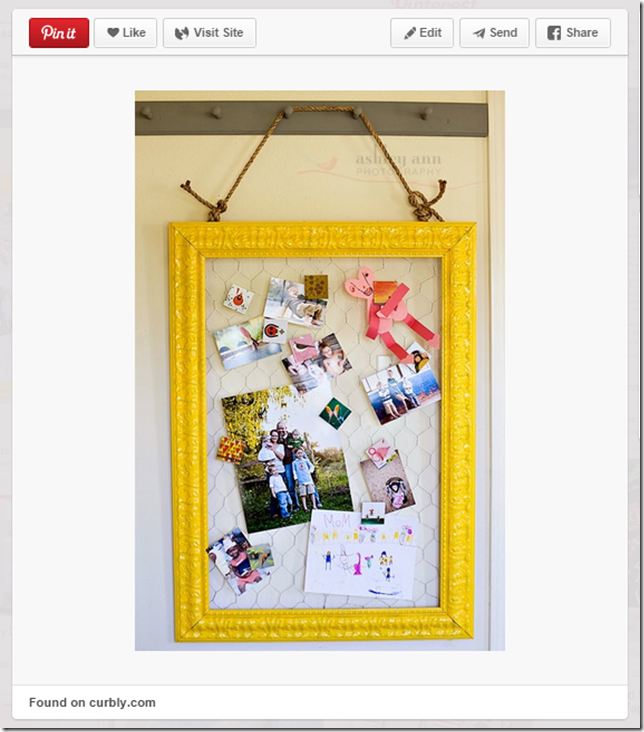 i love the funky,vintage feel to it.   and that chicken wire?  please…adorable.
sidenote:  whenever i stumble across pins that don't link back directly to the source, i always try to find the original post to share the link.  for this pin i couldn't find exactly this photo,but i did find a similar post on the photographer's blog…it can be found here:  http://ashleyannphotography.com/blog/2013/04/03/diy-origrami-chicken-wire-frame/
it's been a project on my short list for a while now…ever since i took over the upstairs office. and this past friday i decided to blow off my house work and instead, enlist my mom to help me scavenge some of the antique stores nearby for some old, vintage, CHEAP (!!), picture frames to do something like this to hang on the wall in my office.
i am happy to report that it was a successful mission…altogether, these four frames cost me twenty bucks!  wooohoo!  can you say score?!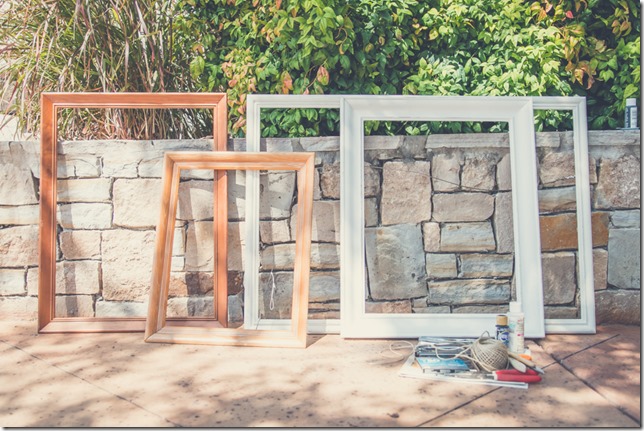 and i thought today, i would show you all how i ended up making this ridiculously easy, DIY picture hanger.  all you need is pair of needle-nose pliers, some crackle medium and/or craft paint, some twine, and a staple gun.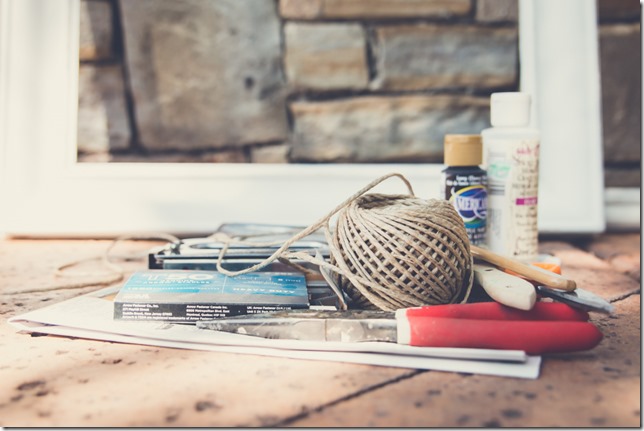 the first thing i did was remove all the hardware (eye hooks, staples, etc.) from the back of the frame.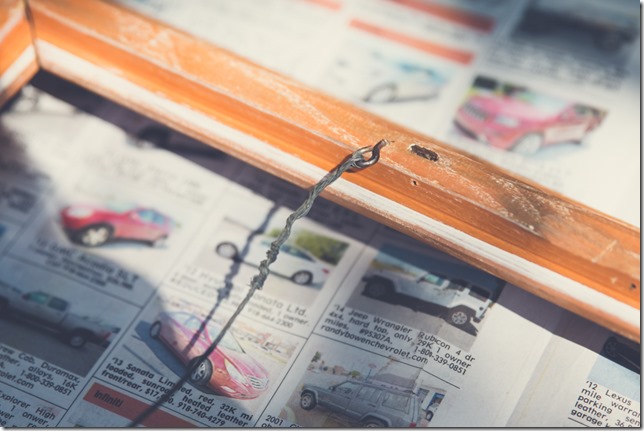 then i brushed on a coat of this crackle medium over the whole surface and let it dry.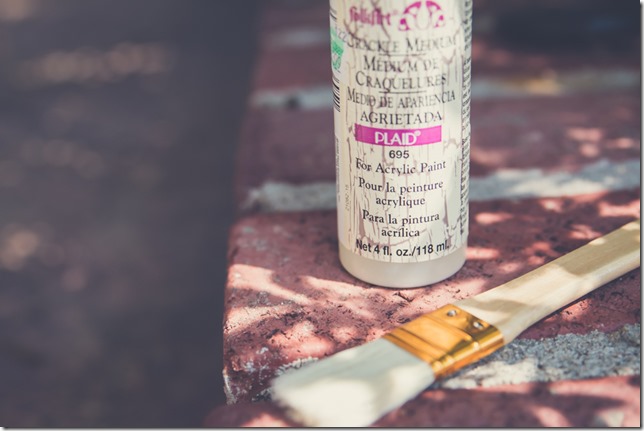 mine only took about 30 minutes outside, but depending on your brand and conditions it could take longer.  anyway once it was dry, i brushed on a coat of black craft paint.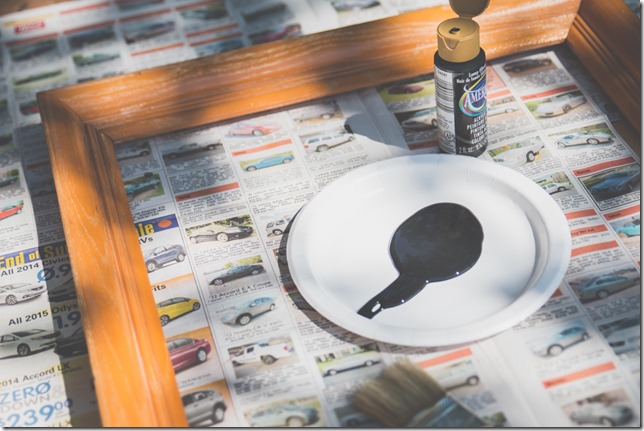 sidenote:  while we were out shopping, i saw several displays for that new style of chalk paint that all my friends have been raving about.  i bet it would be adorable on a project like this. i might try that next time.
but i love the crackled look!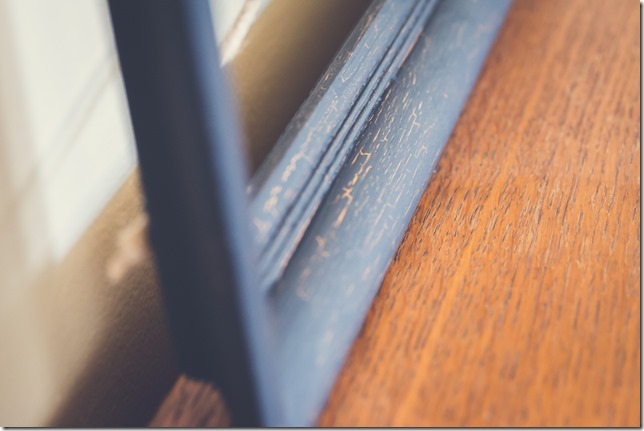 next i stapled the twine across the back of the frame kind of in a loose zigzag.  and look how cute!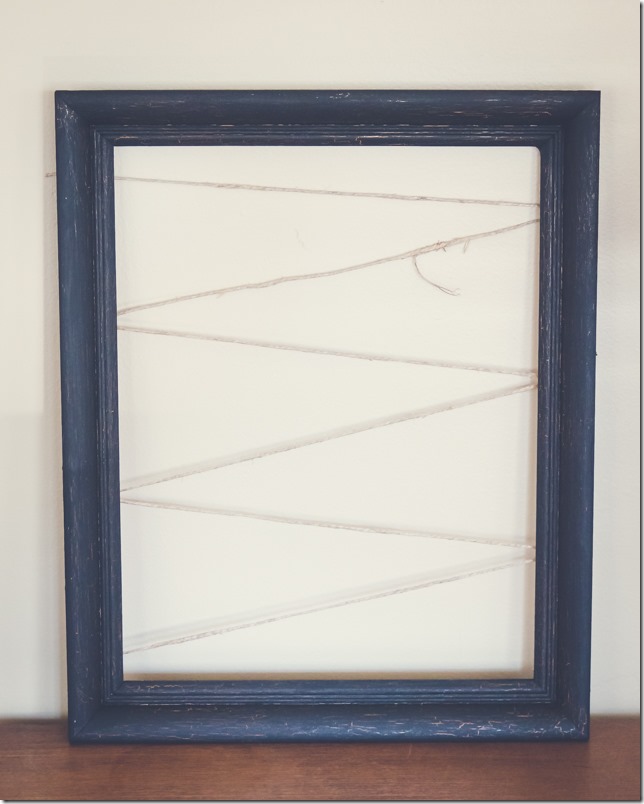 i went to do this same technique with the big frame i got, but i ended up leaving it painted cream.  sort of a shaggy chic vibe (emphasis on the shaggy). then i strung the twine the same way and voila!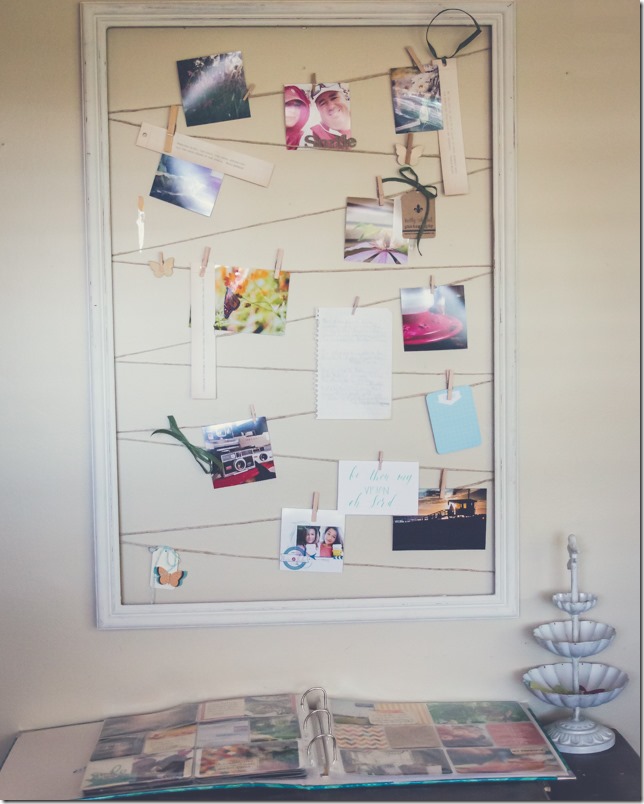 i have to tell you…this might be my favorite project EVER.  i am totally in love with it.  so cute hanging (and fitting i might add) above the little table where i have my project life album set up.
and i cannot even deal with how cute these mini-clothes pins are.
i probably got mine from either hobby lobby or michaels, but can also order them from amazon if you'd prefer.
in addition to pictures, i've also added some little snippets here and there.  quotes that have spoken to me or current calligraphy projects.
it's a little sparse now – i'm giving it some room grow – but i think it will be really awesome when i gets a little more filled out.
which is the real fun of this project anyway.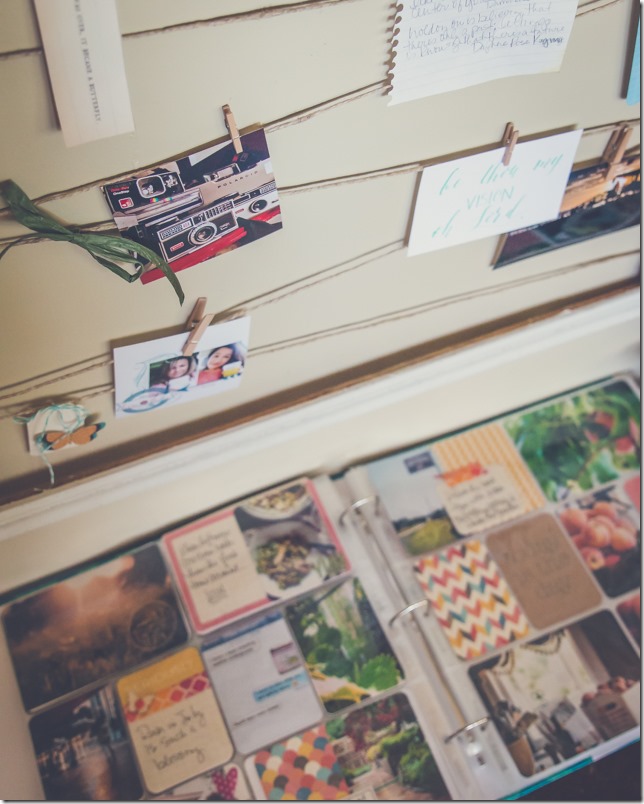 love, kelly