hello my friends and happy friday!
today i thought i would share with you how i edited this photo that i took of my daughter last night.
we were in the kitchen and i loved the way the light was shining on her face.  and how it created such pretty rim light on her profile.
i thought that a dramatic black and white edit might be a fun way to process this shot – really emphasize the light and remove the distraction from all of the color of the kitchen.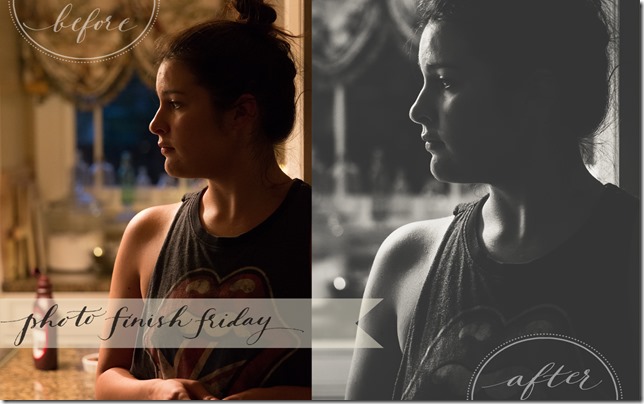 here is a start-to-finish tutorial on my editing process.
sidenote:  between my dogs barking, the neighbor's lawn service, my cat in her litter box, and a slew of other technical issues, i had to restart this video about five different times.  i really had to work for this one.

anyway, like i said in the video, black and white isn't a go-to processing choice for me.  but i really love how this shot turned out.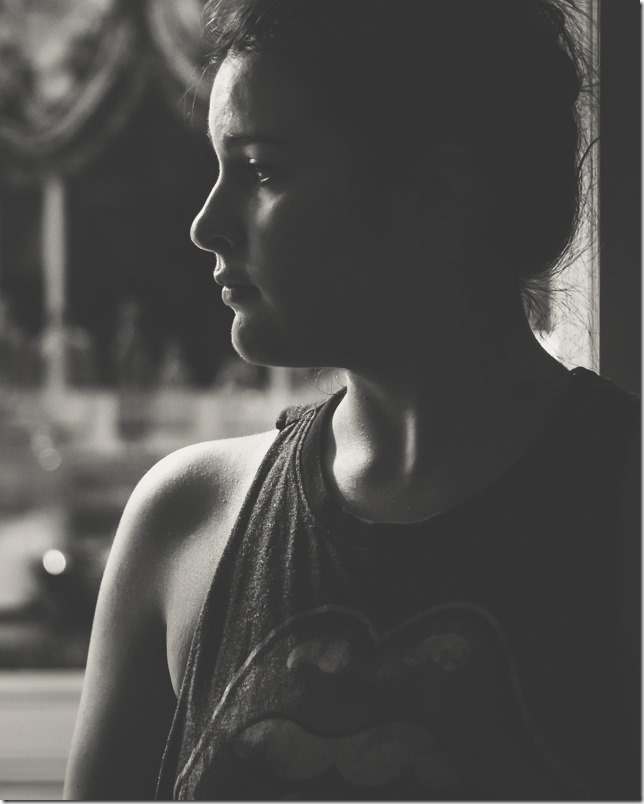 so with that i'm going to sign off. i hope you have a wonderful weekend! xo