i cultivate my garden, and my garden cultivates me. ~robert brault
please take good care of the azaleas.
those were mr. johnson's parting words to as we shook hands. we had finally finished signing the mountain of paperwork and we were officially closed. tripp and i were the proud owners of a almost 100-year old fixer upper.
mr. johnson had planted the azaleas himself thirty-some years ago. and every spring they put on a gorgeous display of trumpet-shaped, exquisitely ruffled white flowers.
but after several years of the house being occupied by renters, the azaleas had become overgrown and leggy. and so like we have done with the rest of the house, for the past nine years we have been rehabilitating the azaleas. every year we trim them back a little more, pruning out the dead branches. and every april we have been rewarded with more and more blooms.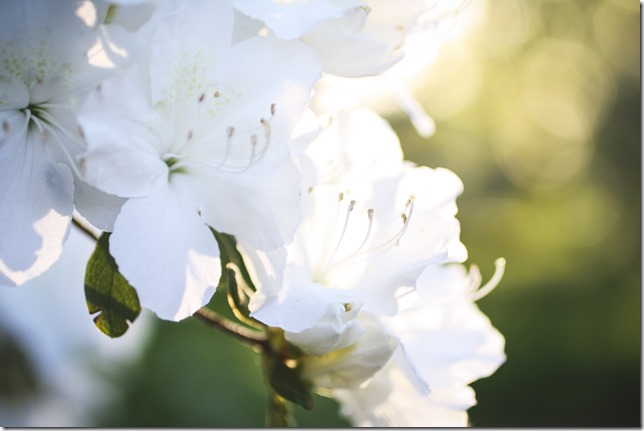 this past year though…well we cut them back hard. i say we – i mean tripp – because i was worried that it was too much. it seemed so severe….there was hardly any green left on top. the azaleas were basically taken down to just the main, bare branches.
you cannot even imagine how thrilled i was when, a few weeks later, i saw all these tiny baby green shoots sprouting from the interior branches. as it turned out, by cutting back all the over-grown parts and the dead branches, the light was able to penetrate deep into the heart of the azaleas. they started growing from the inside out.
i am no stranger to the benefits of pruning…both in my garden and in my life.
over the past several years, i can see where God has been at work in my life carefully trimming back those parts of my life that were overgrown and unproductive. He has been lovingly removing all those old, dead beliefs about who i am and my purpose in life.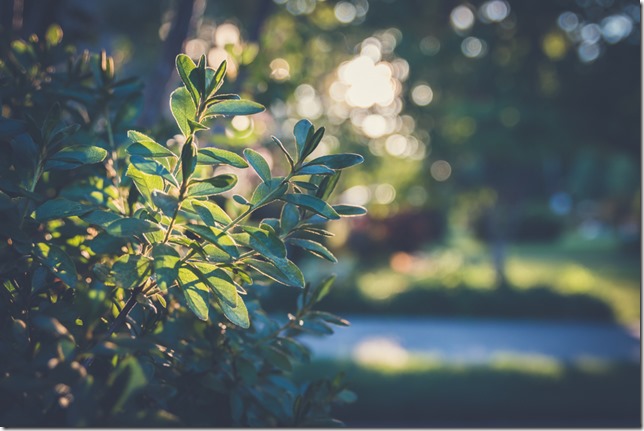 i will tell you though…pruning royally sucks. it is uncomfortable and scary. in my case, my life felt bare and exposed. all i was left with was a my faith in God and the belief that God loved me. but in the expert hands of the Master Gardener, my life is so much fuller and more gratifying than it has ever been.
for I know the plans I have for you, declares the Lord, plans to prosper you and not to harm you, plans to give you hope and a future. ~jeremiah 29:11
and now i am growing from the inside out.
thank you so much for joining me on my 31 day writing challenge. to see all of the posts in this series, please click here. and if you would like to receive future posts via email, you can subscribe here.