a friend is someone who knows the song in your heart, and can sing it back to you when you have forgotten the words.

~donna roberts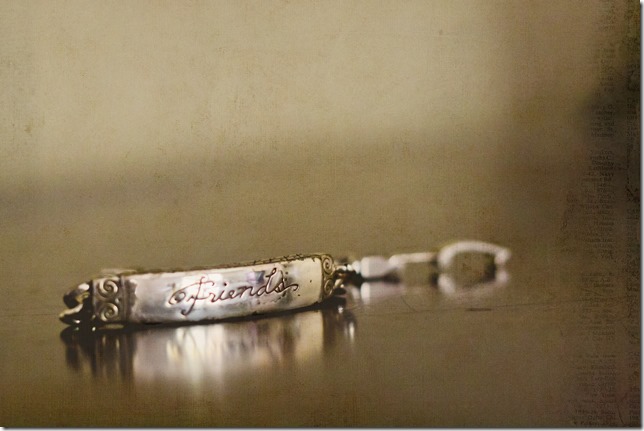 i have to give credit to my bff's carrie and suzanne.  because if not for them, i would probably be wearing the same little gold hoop earrings i bought sometime around 1989.  but thanks to a pivotal shopping trip about fifteen years ago, i have learned the fine art of accessorizing.  little did they know that by forcing me to try on a matching necklace and earrings they would be creating a monster.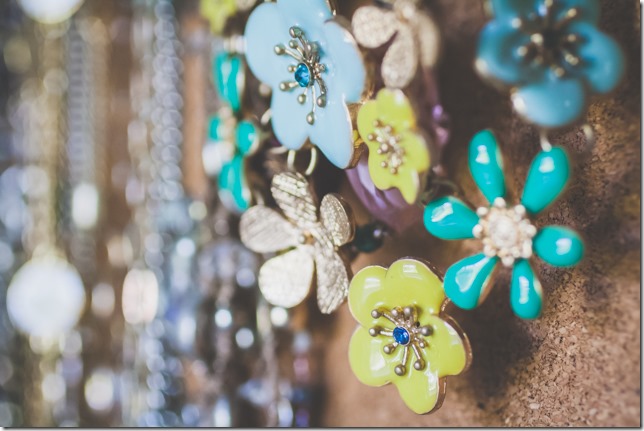 the thing is…for me it wasn't just about trying on jewelry.  and now i know that this may sound so silly…i mean it was just a stupid necklace for God's sake. but for me it was getting outside of my comfort zone.  it was daring to do something different.  two things which did not (and to some degree still don't) come easily to me.
i think this is one of the greatest gifts of my friendship with carrie and suzanne.  because i know without a doubt that they love me for exactly who i am.  but they also see in me what i am sometimes not able to see for myself.  and these past few years, i've needed way more help than just picking out a new necklace.
but just like they have for the past twenty years, my bff's have been there for me.  all along the way encouraging me to to try new things and get outside my comfort zone.   and perhaps most importantly…giving me permission to see myself differently.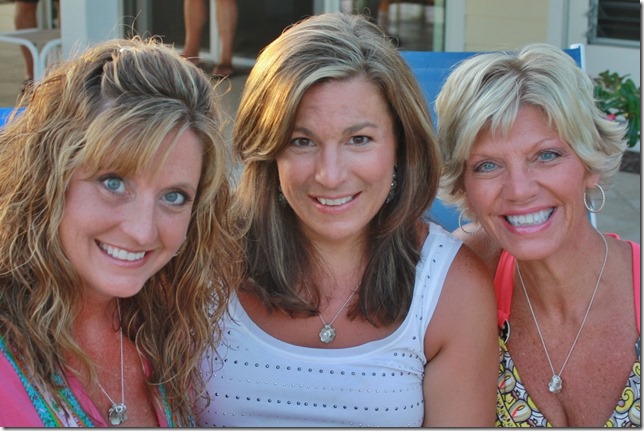 and i love them dearly for it.
thank you so much for joining me on my 31 day writing challenge. to see all of the posts in this series, please click here. and if you would like to receive future posts via email, you can subscribe here.
from the archives~