Welcome to Week 45 of my Pinspiration series!
So you've probably noticed that I've been feeling pretty nostalgic all week long. For me the best antidote to that is to do a little scrapbooking. So I spent the better part of Friday morning working on my Project Life album which always makes me so happy.
But as much as I love the ease of the Project Life system, sometimes I get a hankering to do some traditional scrapbook pages. And this week I thought it might be fun to get outside my comfort zone a do something a little different.
This week I'd like to share with you a little trick in the scrapbooking world known as 'scraplifting'. Don't worry – it's legal.

Basically it's just borrowing inspiration from a layout by someone else and applying it to a layout of your own.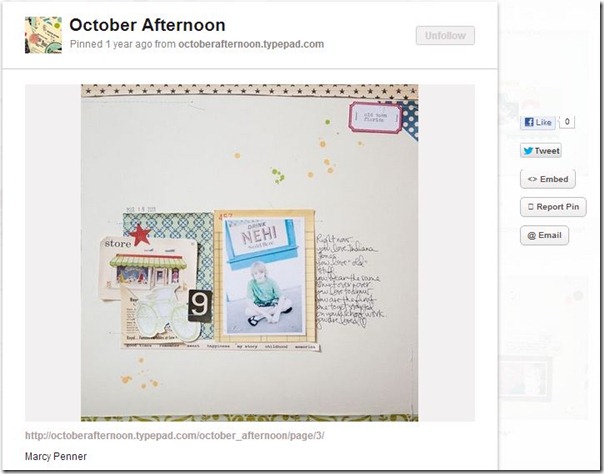 I've been admiring this gal's style of scrapbooking which is so different from my own. Lots of layers and – you're not going to believe it when I say this – imperfect. Kinda messy.
So with one of my iPhone photos from our recent trip to Cabo here is what I came up with.
I have to say – I really liked stepping out of the box like this and stretching my creative wings. I highly recommend it!
And don't worry if your kitchen table looks like this when you're done. Just means you're doing it right.

Peace, Kelly