Hello Friends. Happy Monday. I hope you had a lovely weekend.
So, here we are again – the end of daylight savings time. I have to say that I have a love/hate relationship with this time change… I love the extra sleep. I hate it being dark at six o'clock. First there's the problem with my running schedule – no putting it off til 'later' because 'later' is dark and no way am I running down the trail in the dark. (My mom would kill me.) And then there's the fact that it greatly reduces the number of hours I have after work to take photos!
And Lord knows I haven't yet taken enough photos of fall leaves.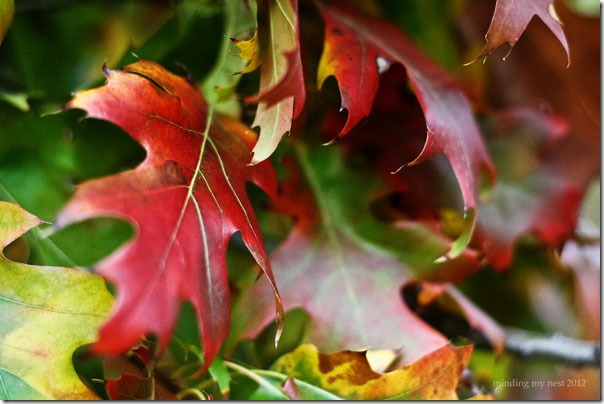 I think it's safe to say that we are in peak season here in my neck of the woods.
Anyway, we had a really lovely weekend. Our girl came home for a visit which was so wonderful. Friday afternoon she agreed to sit for photos – I may or may not have bribed her with risotto and/or pancakes.
At the park we also met my friend Tonya and her sweet girls. Tonya recently got a super-nice DLSR camera and asked me if I'd help her learn to use it bit. I proceeded to act like freak chasing the sun in the golden hour. Tonya now knows a bit about aperture and a lot about how to frantically trek through the park looking for perfect light.
In all I took about 147 pictures of my girl that afternoon. Here are a couple of my favorites.
I totally love this expression on her face and the soft golden light.
Confession…I have spent an embarrassing amount of time editing this particular photo about 10 different ways. Trying so hard to decide if I wanted a softer look or a bolder/more contrast-y (yes contrast-y is a word) feel. This edit is somewhere between the two. And don't even get me started on trying to get the skin tone right. Still not sure I got it exactly right. *Sigh* So much to learn about that.
Here's another one I'm particularly fond of. Love her bright eyes and big smile. On this one I played around with the Pioneer Woman Seventies action.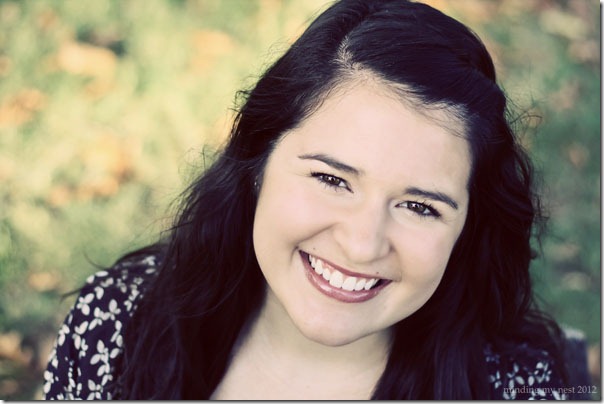 Like the vintage-y feel to this one. A lot.
On Saturday, my parents came to visit. It was a spectacularly perfect fall day and we spent the majority of time outside in my back yard. They brought along 'the boys' and as you can tell by these photos, they are pitifully deprived of affection.
Tripp's mom also came over for the day to help Tripp cheer on the Sooners to victory.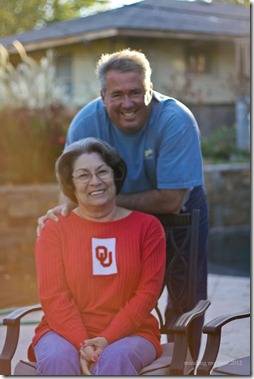 I am happy to report that it worked.
If you can't tell from the previous, I should point out here that I am completely mesmerized by the late afternoon sun these days. The light seems to have a magical quality to it. Case in point…these funky looking fruits.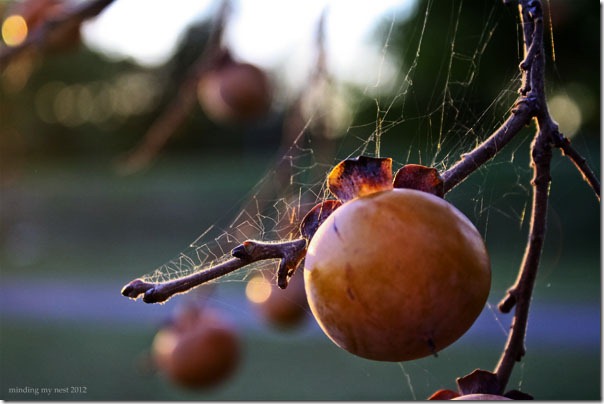 Do you know what these are?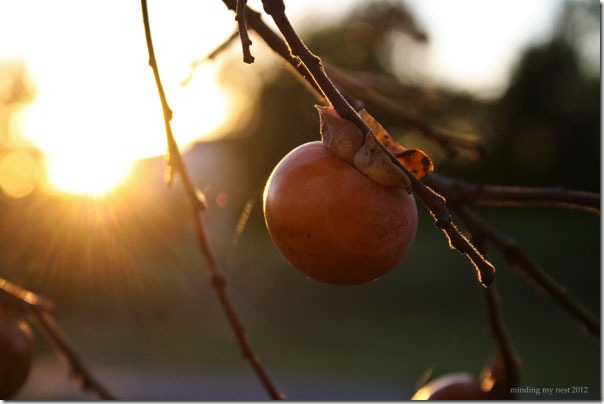 Well, thanks to my blogging friend Cathy I learned that these are persimmons. Who knew we had persimmons in Oklahoma!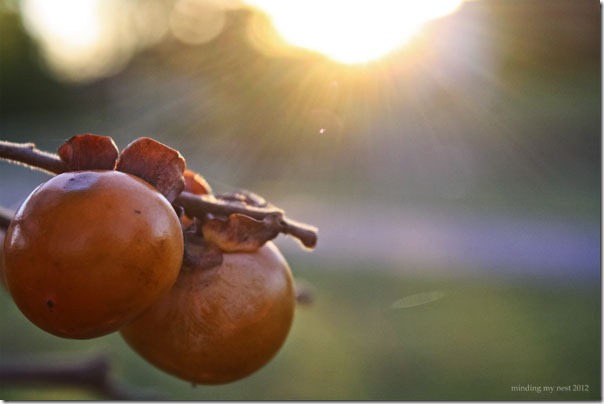 And not only that, apparently there's also some folklore regarding this strange, pendulous fruit. Legend has it that the shape of the seeds inside the fruit can predict the severity of the upcoming winter.
Fortunately I didn't have to head back down to the park to satisfy my curiosity…Barry Fugatt took care of that for me in Saturday's paper.
So that's probably enough rambling on about the weekend for tonight. Well, ok maybe one more thing. Just like to state for the record that these kinds of weekends are heaven to me. Nothing makes me happier than to spend time outdoors and to feel connected to my family.
Life is good. Kelly