Welcome to Week 27 of my Pinspiration series!
With the Fourth of July this week, I thought I'd do a little searching to see if there were any good tips on Pinterest for photographing fireworks.  And I was in luck!  Here are a couple of websites that I found with really good information.
http://www.carynesplin.com/how-to-photograph-fireworks/
http://digital-photography-school.com/how-to-photograph-fireworks
Both of them had the same basic instructions:
tripod
low ISO
medium aperture setting
long shutter speeds
manual focus
So armed with that information, I took my camera along for the Freedom Fest fireworks show.
We got lucky this year and were invited by some neighborhood friends to watch the fireworks display from the 9th floor of an office building with a bird's eye view of the river.  Once we got there, I found a spot on the floor in front of the panoramic windows.
The first thing I did was adjust my camera settings – ISO 100, aperture 8.0, shutter speed 2.5 seconds.  Then once the fireworks started I adjusted the focus manually.  Since I don't have a tripod, I set the camera right on the window sill trying to keep it in the same basic plane as where I held it to focus.  Then I just pressed the shutter button trying to capture both the light trail and the burst.
Overall, I am really pleased with how my shots came out.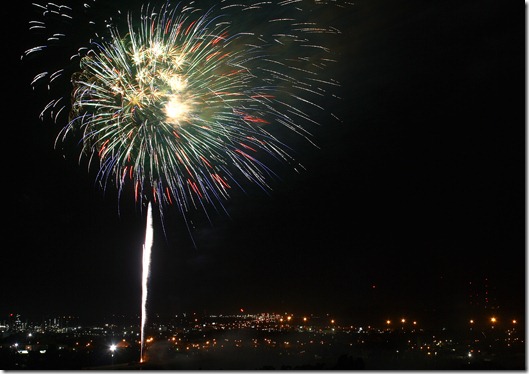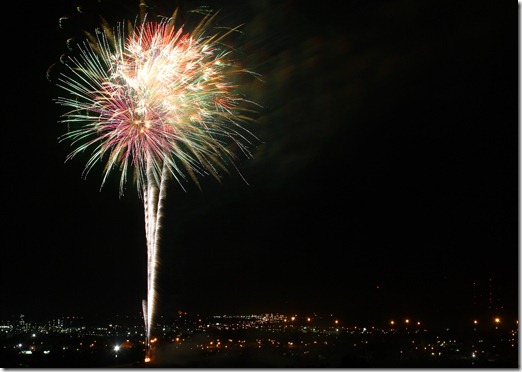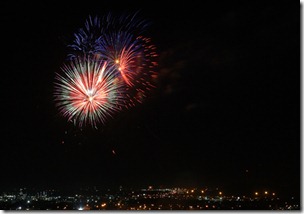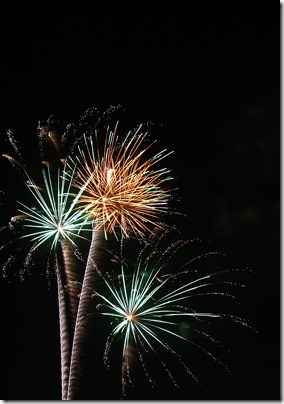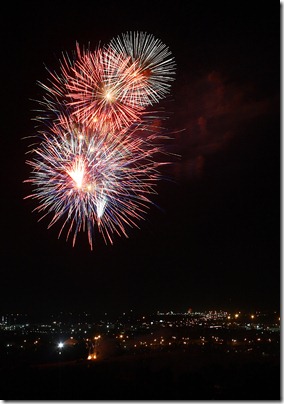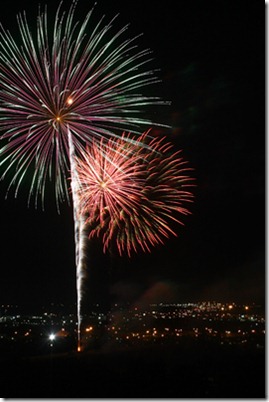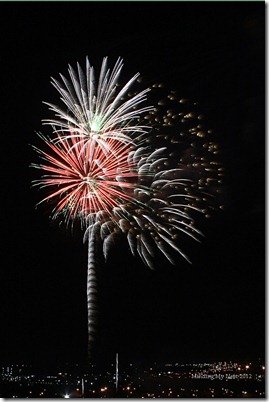 Inside, I'm really just seven year-old mesmerized by the dazzling lights and colors.
I hope you had a wonderful Fourth of July!
Love, Kelly