Welcome to week 32 of my Pinspiration series!

I've been feeling really crafty lately. And truth be told, I haven't seen the top of my kitchen table for the past week.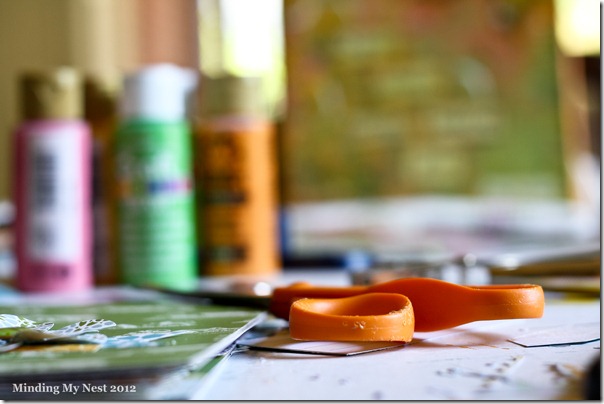 Beware – the craft junkie has been unleashed! Be afraid….be very afraid….
I had so much fun working on my little canvases for my OLW project that I decided to give a real canvas a try. Go big or go home right?

So last week I spied this cool butterfly clipart on my Pinterest feed, and since the idea of growth and change has been on my mind lately, I thought it might be fun to make some kind of fun mixed media art project.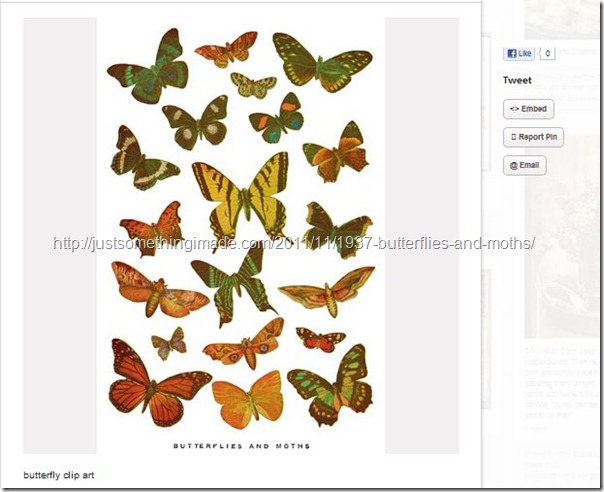 I so totally love this darling mixed media piece by Christy Tomlinson. And I especially love that she shares her process for making this piece on her website.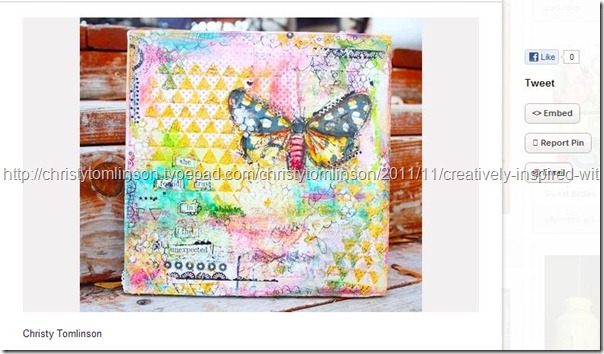 I just adore this gal and her colorful, whimsical, happy art!
I need another creative hobby like I need a hole in the head, but seriously if there were something that I was going to get obsessed with (meaning start amassing supplies and lose all track of time doing) this would be it.

Anyway, using paints and stuff I already had in my craft cabinet/scrapbooking supplies I created this canvas.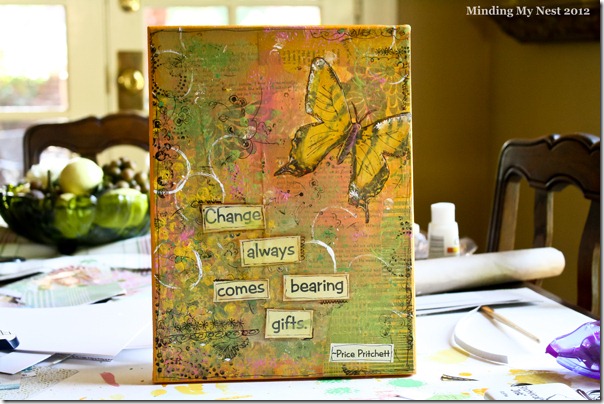 It was so fun. Just like Christy says, "fun, messy play."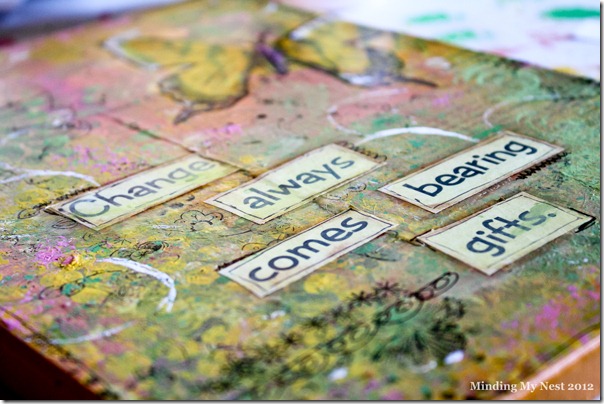 And I'm not the only one who's been crafting in my house. Check out this adorable canvas by delightful daughter made for her new room in her apartment!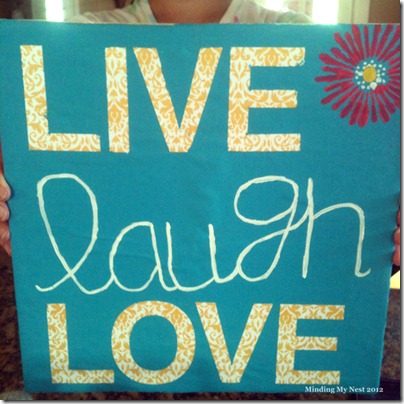 I think I might have created a mini-me, craft junkie.
I love it.

Peace, The mess-maker