Hey friends! Happy Friday! Today I wanted to share with you how I'm getting started with my 2018 Memory Keeping projects.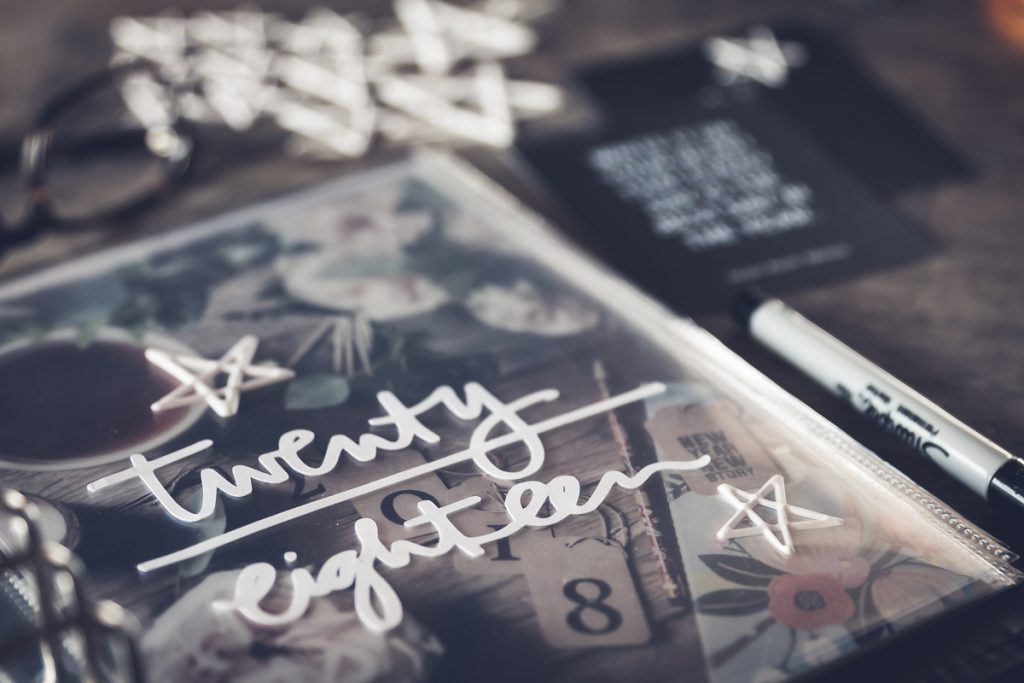 This year I am changing things up a bit and trying out the 6×8 format for my Project Life/pocket pages. I really like the atheistic of this size, plus I think it makes sense for me right now for the stories I have to tell and the resources (time, energy)I have available.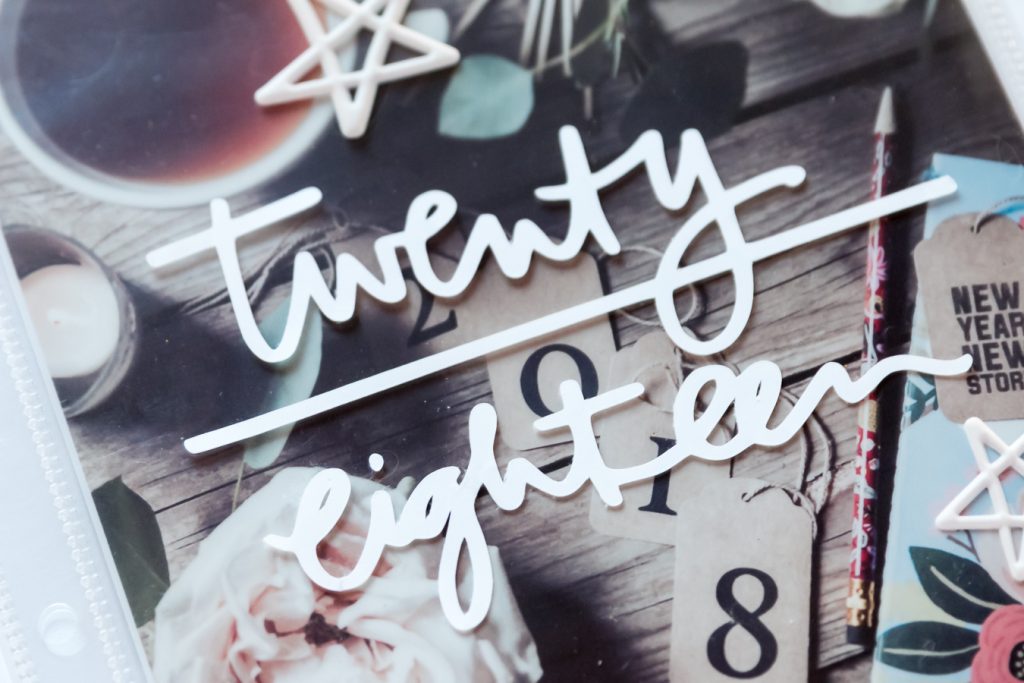 For these layouts, I'll be using a black Story Book album. And I created these pages using elements from the January 2018 Digital Kit (both from Ali's shop). Big shout out to Santa for the Silhouette he brought me for Christmas!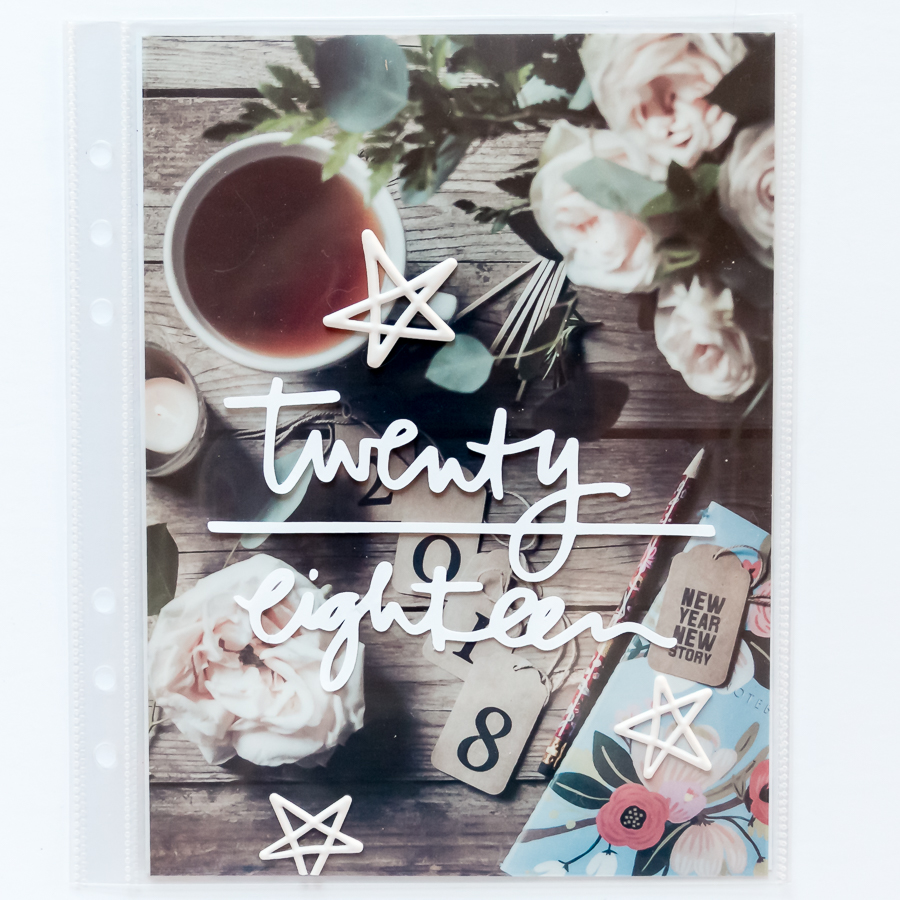 Of course I totally reserve the right to change my mind and go back to traditional 12×12 Project Life pages at any point.
So in addition to a 6×8 album, I am also doing a 12×12 album for traditional style layouts. I think it'll be a fun way to add some variety into my memory keeping and I love the super crafty aspect of these kinds of layouts.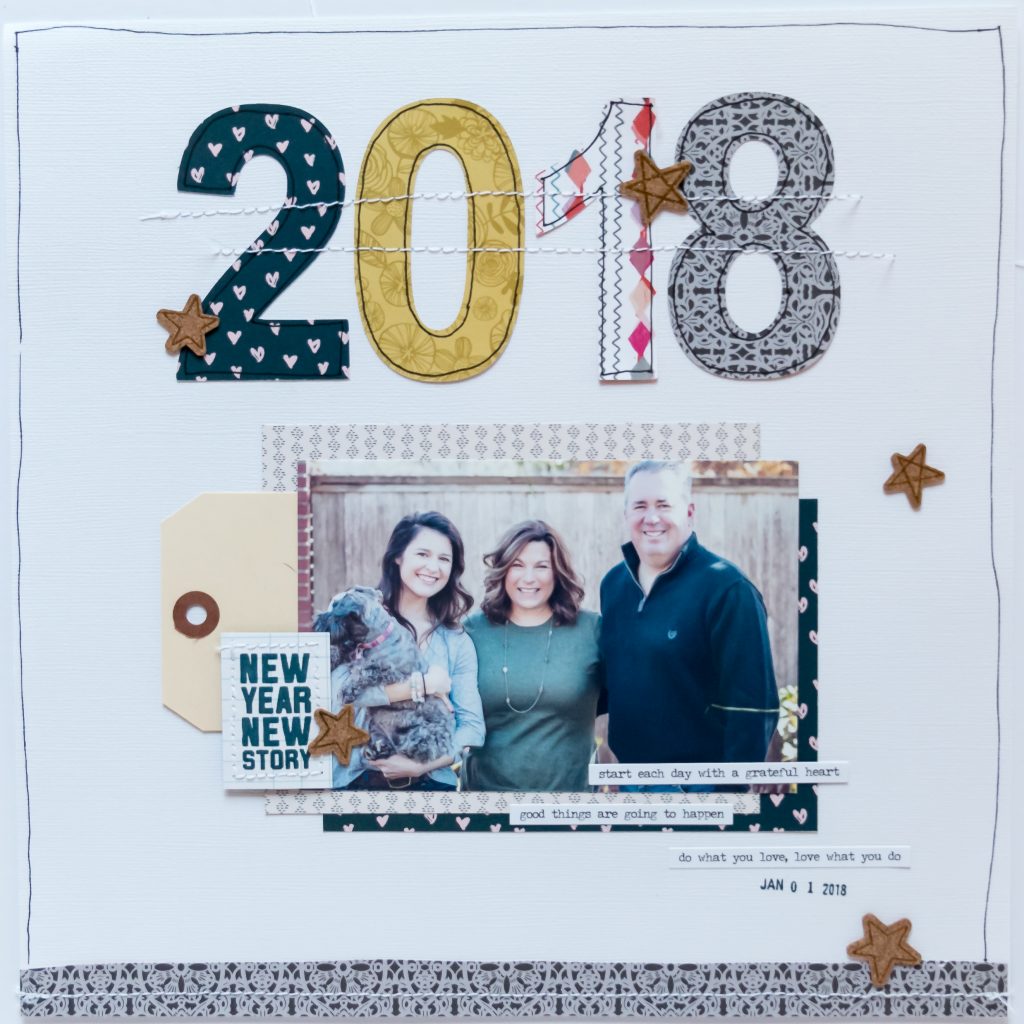 For this page I cut out some big numbers with my Silhouette (I totally see this being something I'll do again!) and added a small stamped embellishment from the January Stories By The Month™ physical kit subscription.
And speaking of stamping…
For this layout, I was a stamping fool!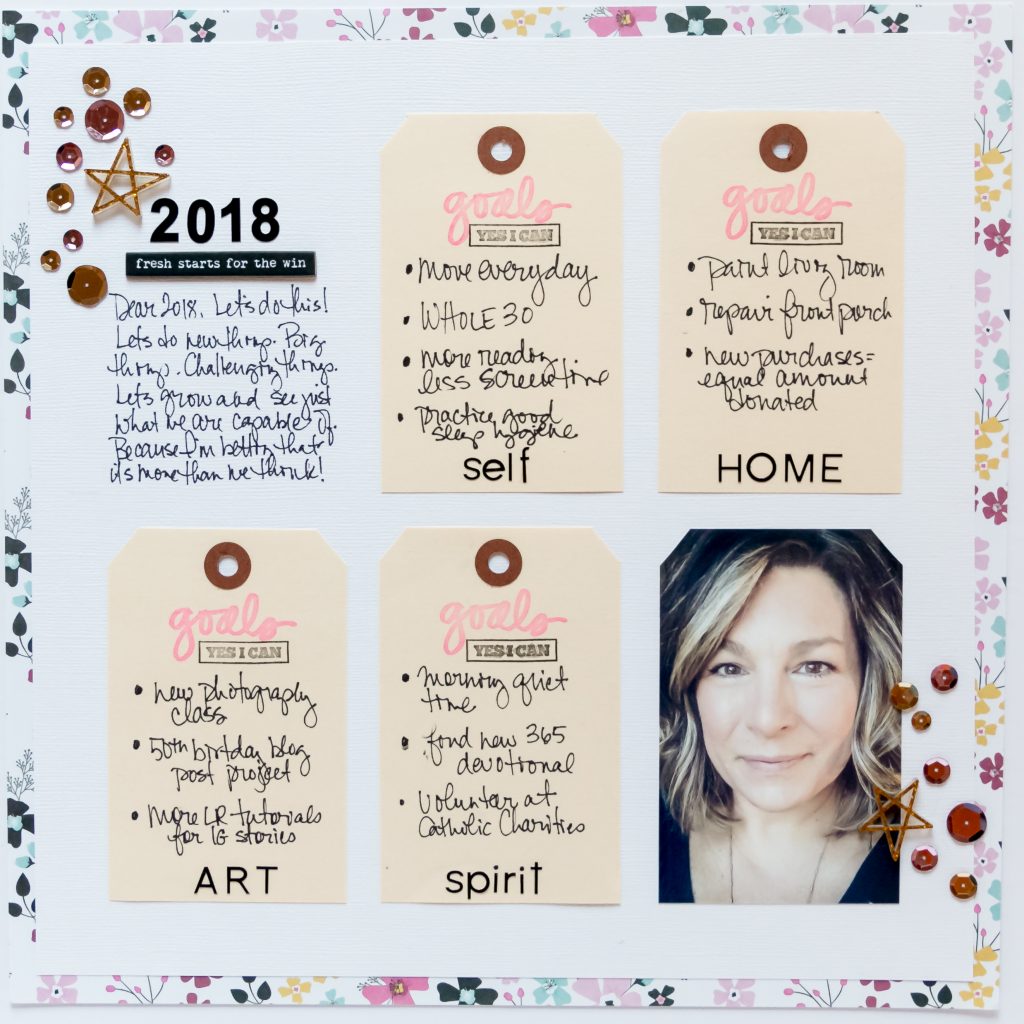 I really loved the 'goals' stamp and added it to four manilla tags where I listed out some of my goals for the year in four different areas of my life – self, home, art, spirit. I had so much fun making this layout and I love how it turned out. My hope is to incorporate more of these kinds of layouts this year. But my biggest goal in memory keeping this year is to not be concerned about adhering to a strict, weekly style of documenting. I want to enjoy the freedom and flexibility to create pages that work for the stories I want to tell.
I think that's my best advice for someone who is new to memory keeping or perhaps someone who is struggling..and that is, find a format that fits your resources of time, energy, and money. Then, don't compare your story or your process or your projects with anyone else. And finally, just go back to basics – words and photos are the heart of memory keeping so let that be your guide.
As always, I am so grateful to you for letting me share these stories and my life with you.
Love, Kelly
P.S. You can find all of my 2018 Memory Keeping projects here.