The dogwood in my front yard is one of my favorite trees. In the spring, it is one of the first trees to bloom. And what a joy it is to see these pale pink blossoms exploding all over the neighborhood!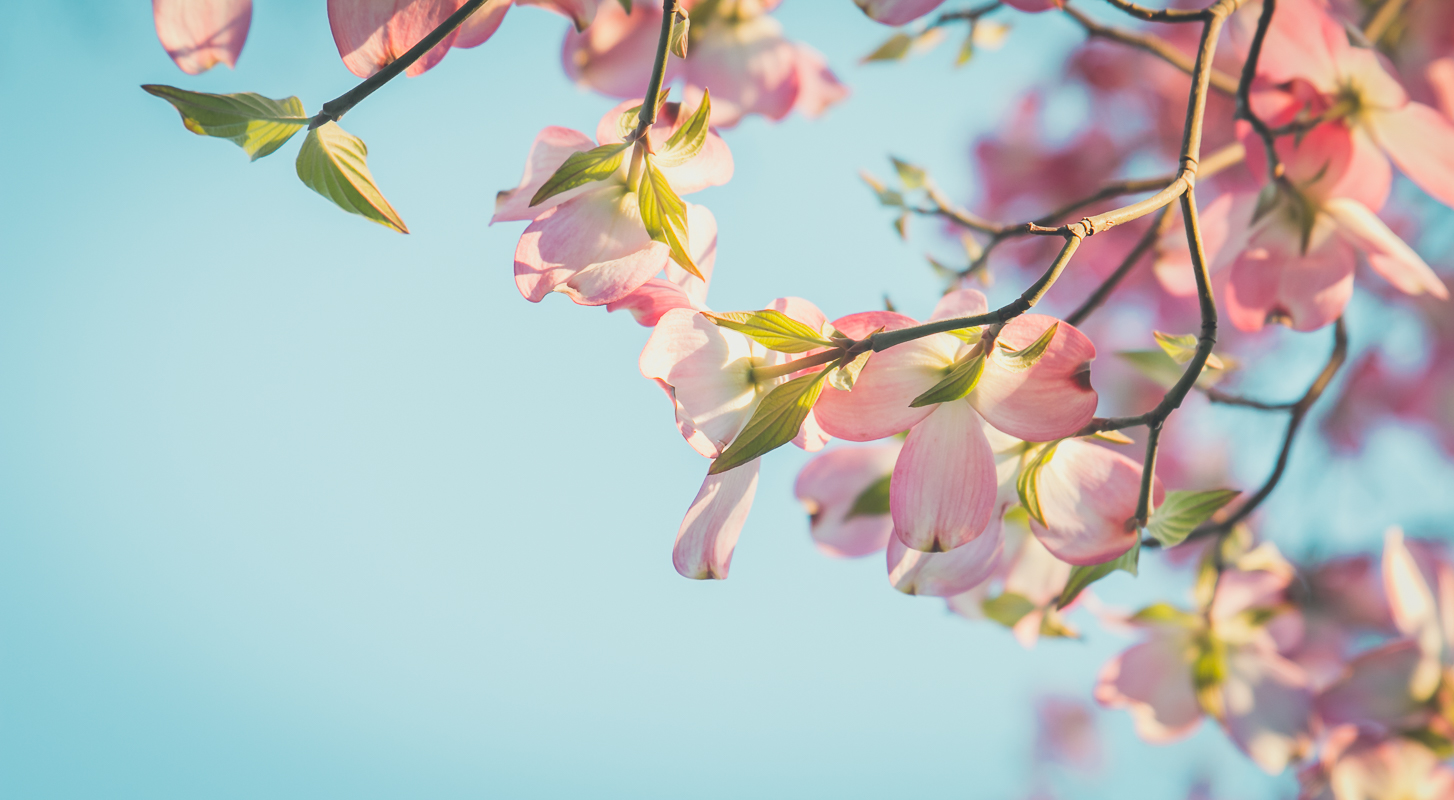 In the summer, our dogwood tree creates a beautiful canopy of shade for my hostas and azaleas. It's also a lovely, cool spot to retreat from the intense afternoon sun.
In the fall, the dogwoods are one of the first trees to start changing colors. And then there are these delightful red berries – a feast for the eyes…and the neighborhood birds.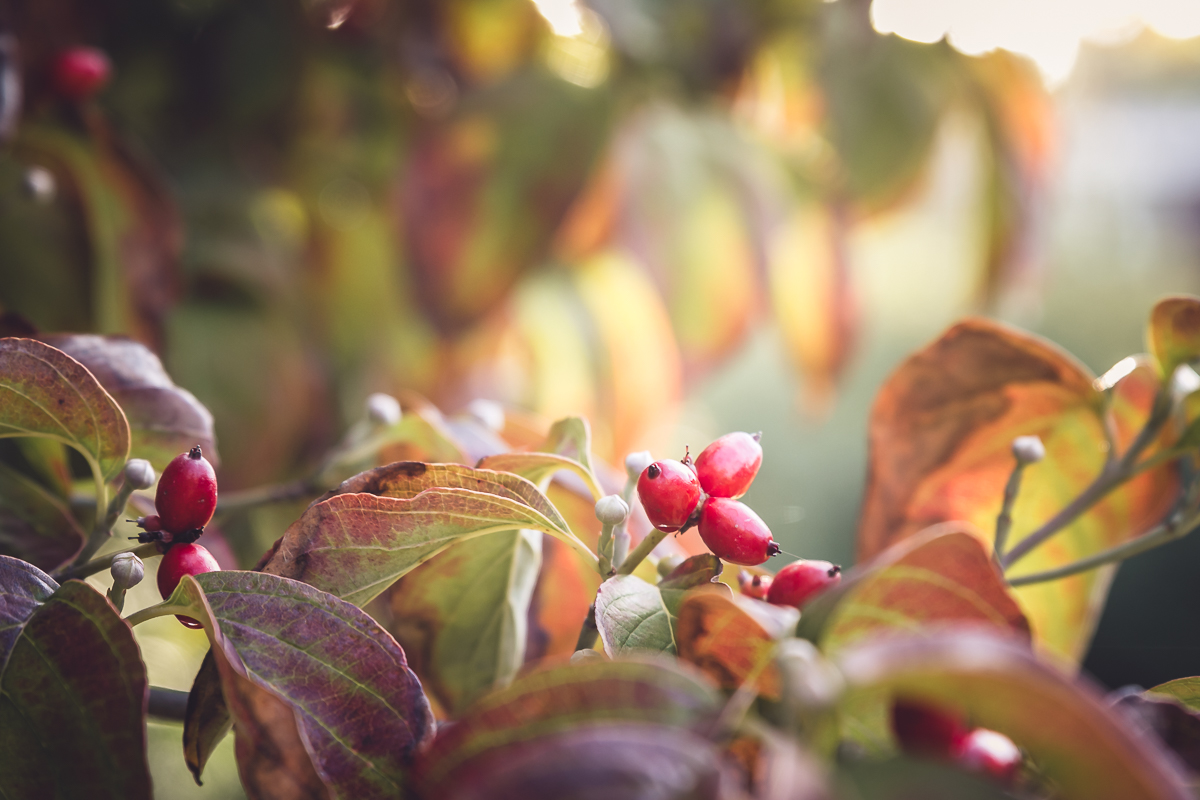 In the winter, our dogwood tree reminds me of the nature of life. Of seasons of rest and quiet.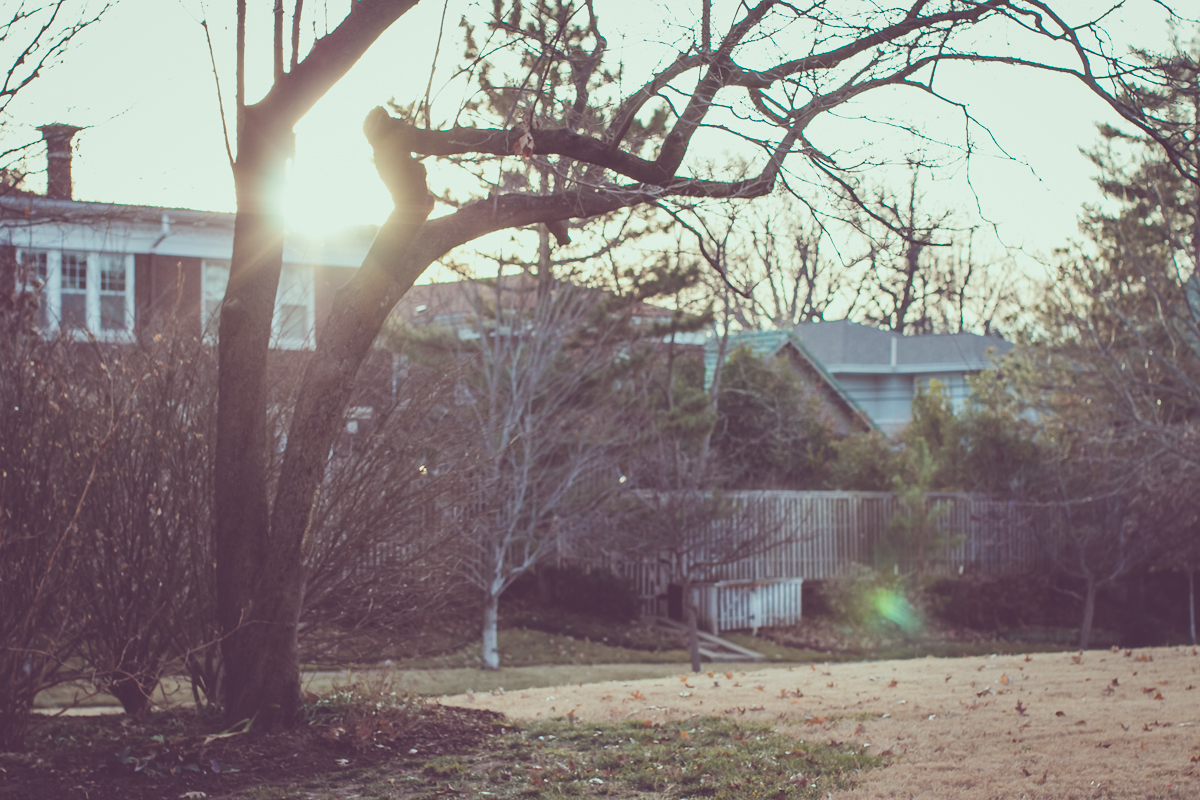 I love watching how our dogwood tree grows and changes throughout the year. I love how every season offers its own beautiful, special gifts. And this is the story I am telling in this layout I created this month using the Ali Edwards SEASON Story Kit™.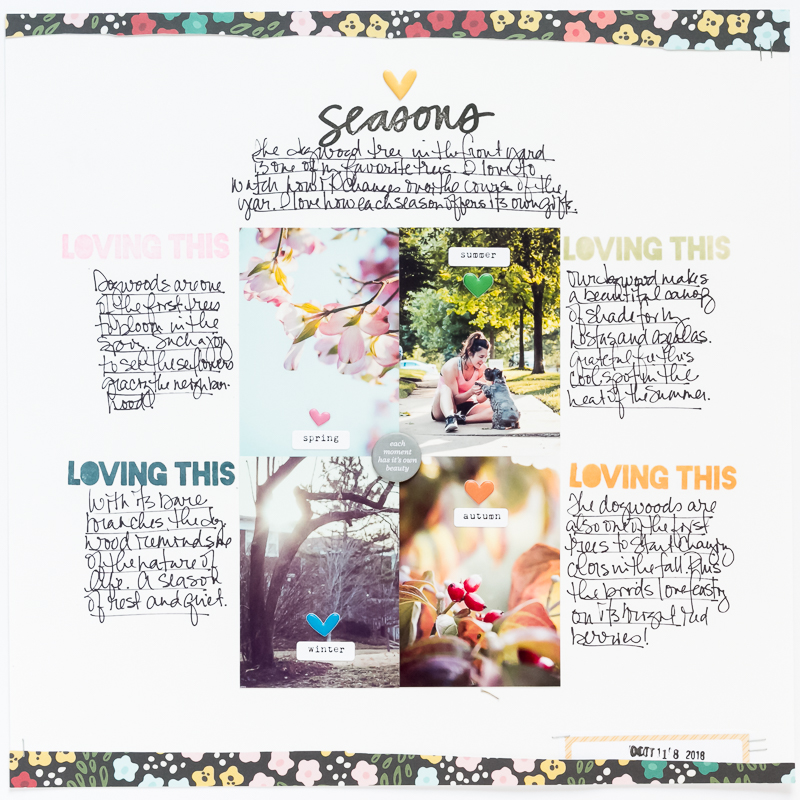 I know I say this every month, but I really love this kit. Something about it speaks to my photo-taking, empty-nesting, nature-loving heart.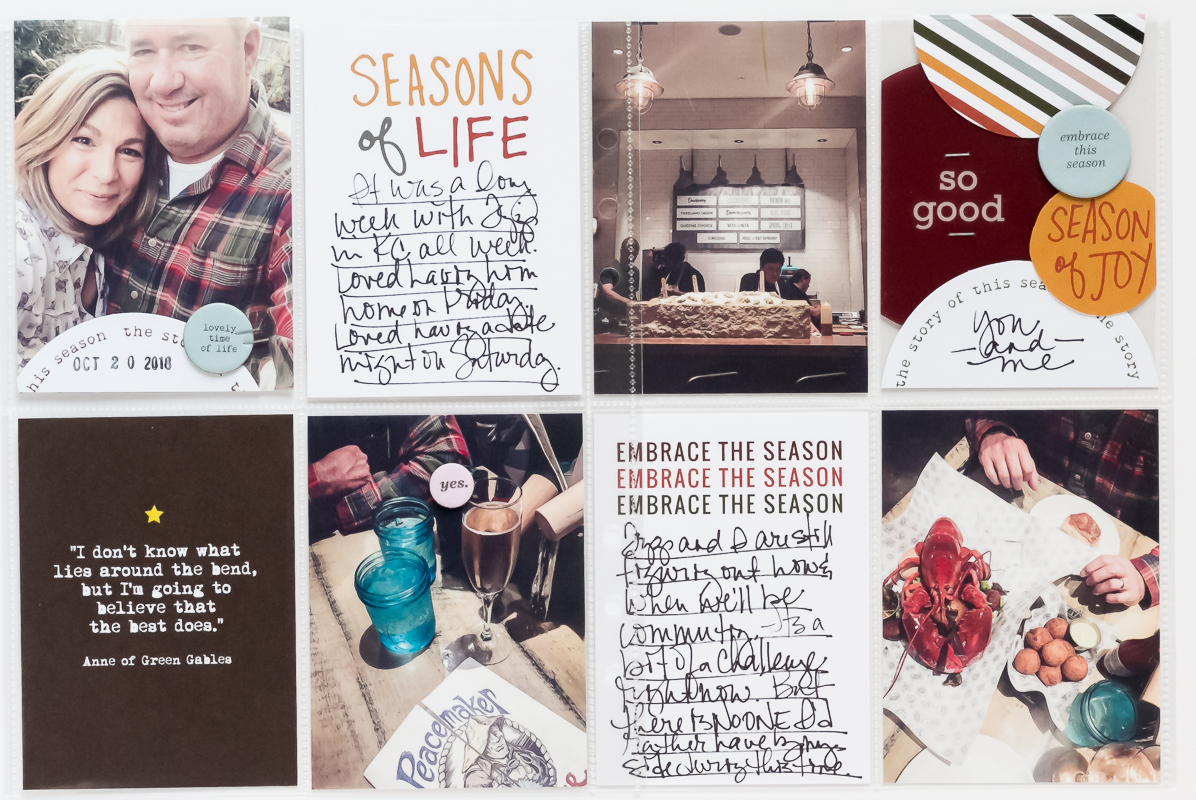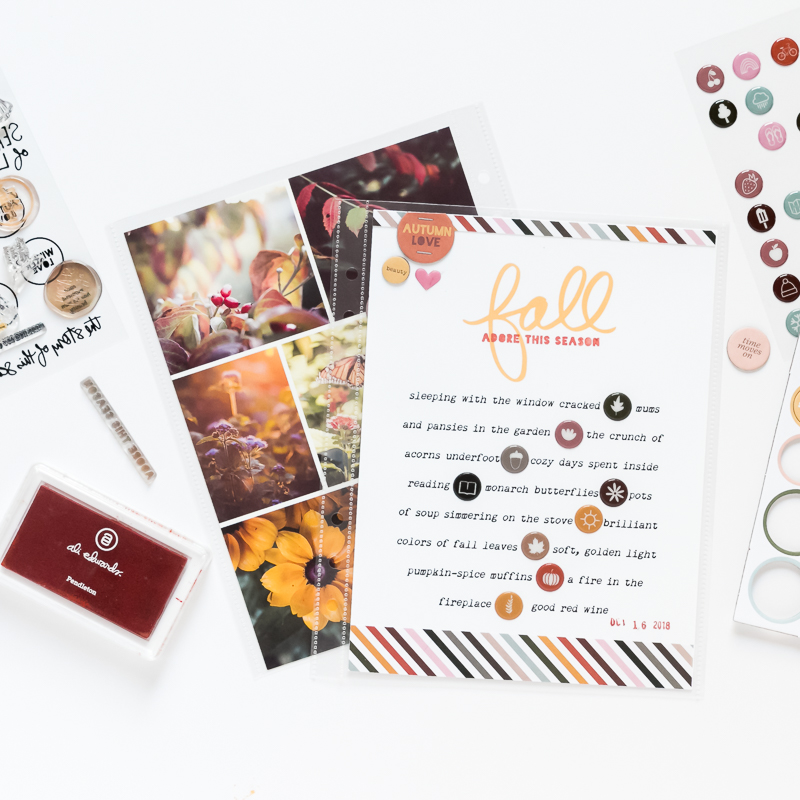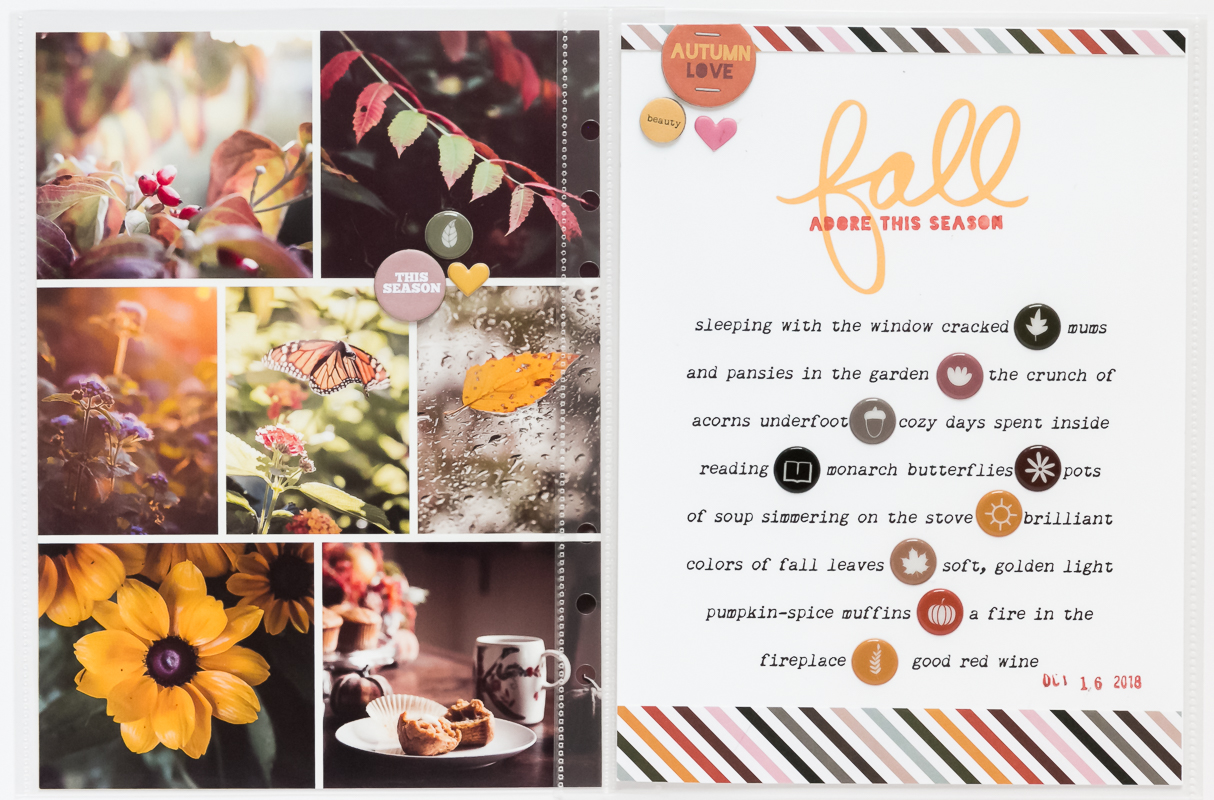 Sidenote: If you'd like to learn more about creating photo-templates like the one pictured above, I created a short YouTube video where I share my start-to-finish process using Lightroom's Print module.
As always, thank you from the bottom of my heart for the letting me share my stories with you.
Love, Kelly