The rain and drizzle finally cleared up enough yesterday for me to get out for a little afternoon stroll through the neighborhood. The leaves on the trees are starting to change, but the maples are especially beautiful right now. The fallen leaves litter the sidewalk and the lawns like a carpet of crimson. It is spectacular.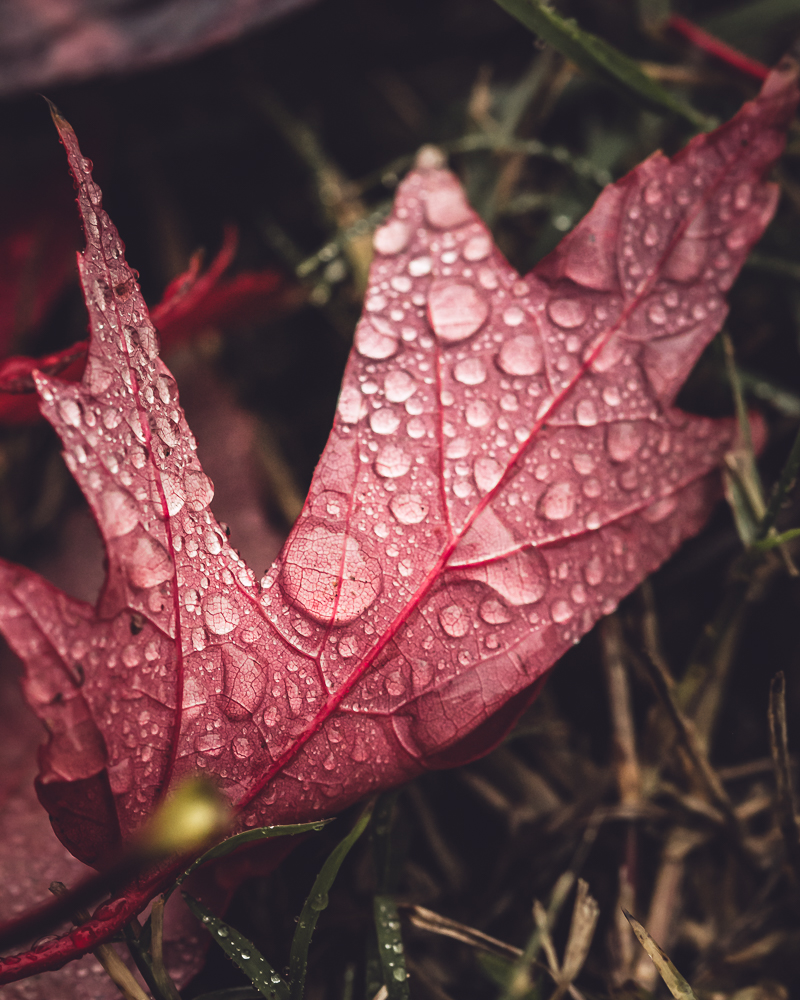 As I walked along the sidewalk, I noticed how the rain collected on underneath sides of the fallen into these enchanting little spheres and droplets. I knew there was a rational, scientific explanation for this, but since I couldn't remember the lesson from my seventh grade science class, I did what I usually do when I want to geek out on something – I asked the Google!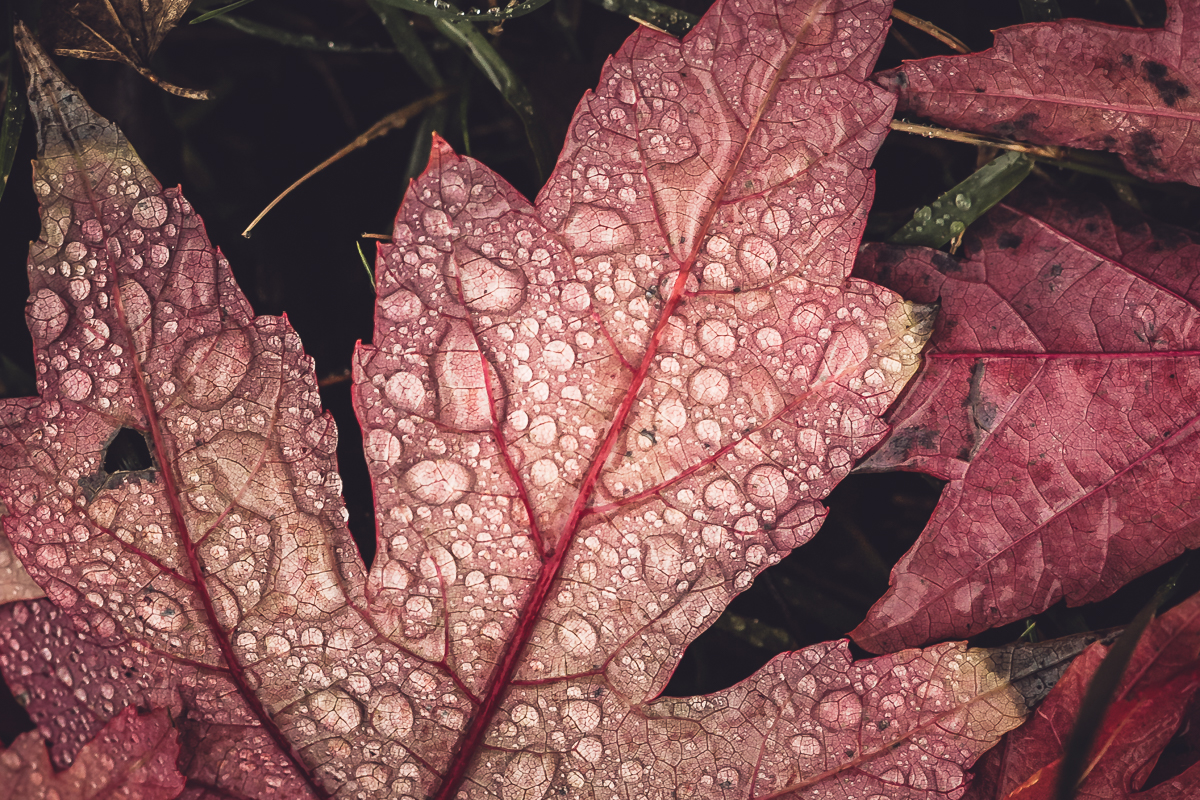 So in case you were curious (and I mean why wouldn't you be???) this phenomenon is simply an interplay between water's cohesive and adhesive properties. Surface tension creates a sort of 'skin' around the sphere because of the tendency of water molecules to attract to one another more than they are attracted to the slightly hydrophobic underneath side of the leaf.
Random science lessons are just one of the many benefits of subscribing to my blog! <<insert wink here>>
But science lesson aside, this does not take away the magic and wonder that I felt yesterday on my walk – not one tiny bit! If anything, it makes me appreciate it even more!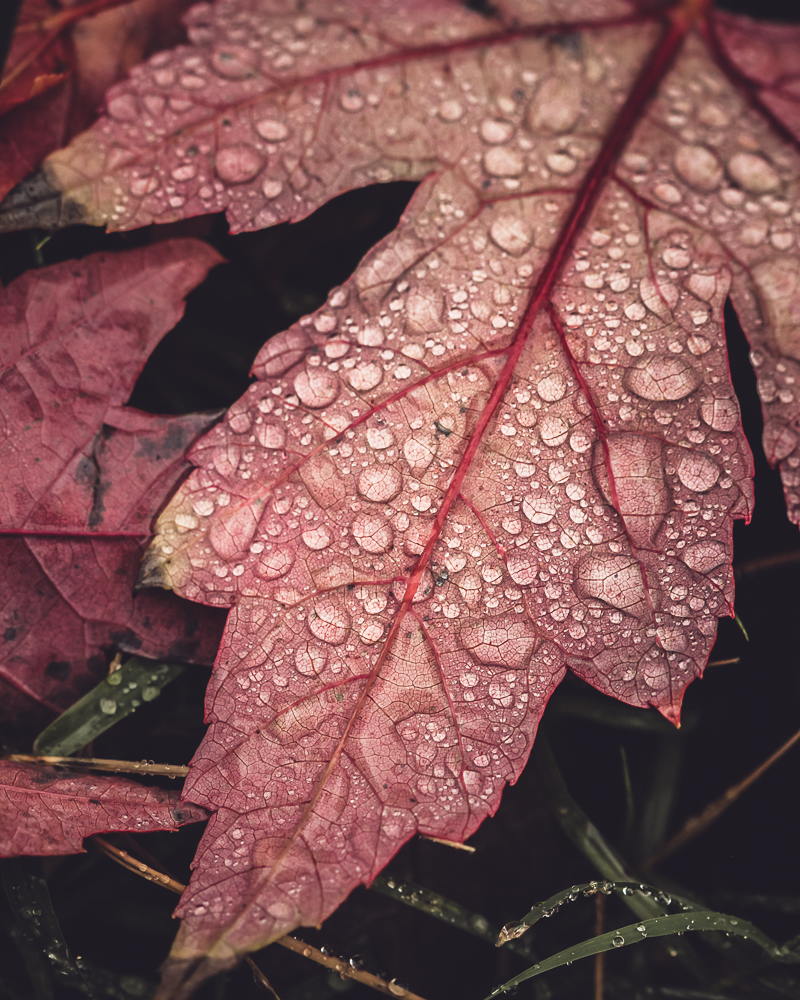 The truth is, these are the kinds of things that light me up on the inside. Places like this where science and wonder and my camera meet to help me see the magic of the world around me. I hope that it lights up your day too!
Happy Friday friends!