Gratitude is the memory of the heart. 

JEAN-BAPTISTE MASSIEU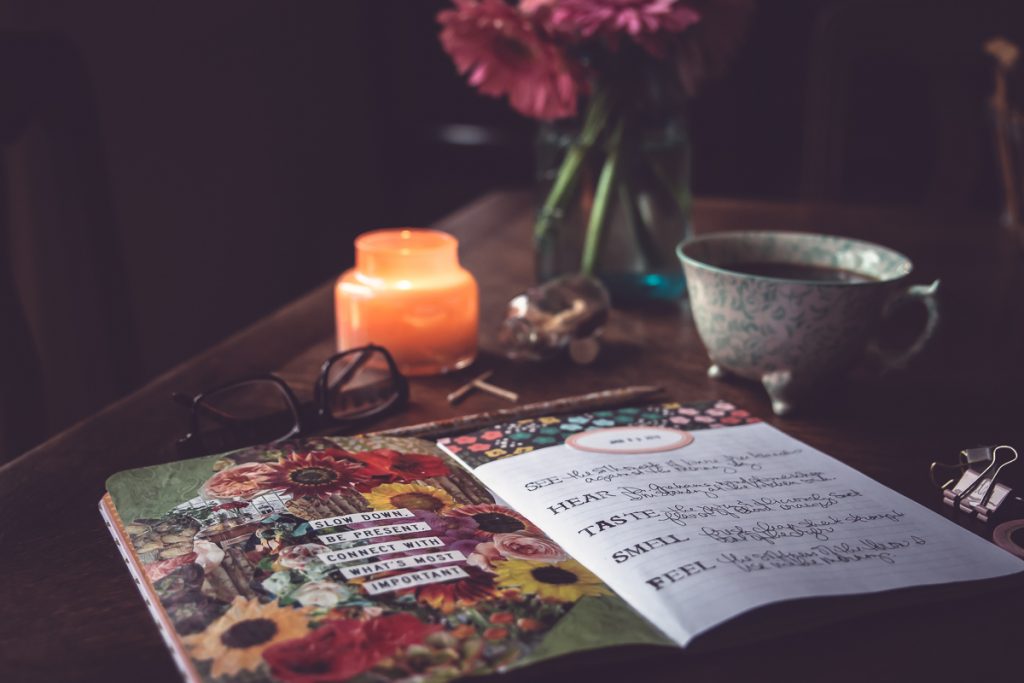 Photography and journaling…over the past several years, they have grown together. In fact I would say that they actually help each other to grow. Photography teaches me to see the world with new eyes, and journaling is place to express my gratitude for these wonders. And the more grateful I have become, the more beauty and wonder I see. It's sort of the very best kind of a catch 22.
I have long believed in the power of the written word. And last night I had the opportunity to share my love of journaling with the loveliest group of ladies. My friend Laura hosted this journaling workshop, and we spent the evening talking and exploring all the ways that daily journaling can help reduce stress, gain clarity, and help us be more present and live more mindfully.
It was pure joy for me and I am so grateful for the opportunity to be a part of this workshop. So grateful for the opportunity to grow and expand my (teeny-tiny) comfort zone. <insert wink here>
The other thing I am grateful for is all the wonderful feedback that I received from the ladies who attended…which lead me to wonder if this something you might be interested in? As in an online version of this workshop. If so, just leave me a comment and let me know.
As always, my hope is to share with you the ways that I find joy and inspiration in my life. Thank you for your continued love and support.
Love, Kelly