So like I shared the other day, my daughter left to go back to school this past weekend.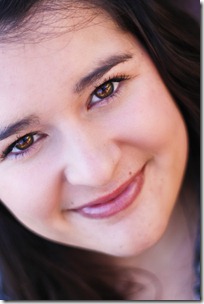 She had been home for nearly a month and it was so great having the long stretch of time with her. And it's not like she and I did a whole a lot. Well that is unless you count me getting her caught up with the Real Housewives of Atlanta and Beverly Hills. But I guess what I loved was just having her around and that familiar feeling of being her mom. And yes, I know that I am her mom all the time, but it's different when she's home. It's like putting on my favorite granny sweater – it's about a size too big and it's missing a button, but it's just so comfortable and warm.
Anyway, as Kelsey was getting ready to leave, my tears kind of caught me by surprise. They shouldn't have – I'd been, as Tripp likes to put it, a jump ahead of a fit all day. (translation: bitchy) As I hugged her goodbye I said, "Be careful sweetie. Drive safely." – it's what I always say. And then as I watched her drive away down the street, I said a little prayer. It's what I always do.
For some reason, Seeing her drive off Sunday reminded me of the first time she drove herself to school after she got her driver's license. I was standing on the porch and watching her back out of the driveway. Huge lump in my throat. Thinking to myself, "there she goes" and then praying, "dear God, please watch over my baby and keep her safe."
Even now, it's not so much that I worry about Kelsey's driving…she's an excellent driver. Tripp got her started off pretty early behind the wheel and would let her drive his truck whenever we were at the lake. She'd wear out a path between the circle driveways of our family's cabin and the neighbor's down the road.
And then there is the fact that Kelsey is a very defensive driver as well. I like to think that she got that particular skill set from yours truly. You see my dad is a retired truck-driver – who, by the way, has driven more miles backwards than I have forwards – and so with that comes a keen sense of learning to expect the unexpected.
But still, I worry. Worry about potholes the size of Dallas. And drunk-drivers. And school shootings.
I don't know…this motherhood thing is not for sissies.
The dichotomy of it all is that mothers are hardwired to love and nurture our children. Protect them at all costs. But yet, part of that means having to teach them to become independent. Give them the tools and the skills they need to take care of themselves.
Let them go.
Which totally sucks I might add.
Looking back, I think this is what I love so much about having Kelsey at home. Being able to protect her. Knowing that she was safe.
I know I've said this before, but a BIG part of me would like to keep her home safe. Like forever. But I know that's not the right thing to do. So I guess I'll do what I also do. I'll let her go.
And say a prayer.
Peace, Kelly