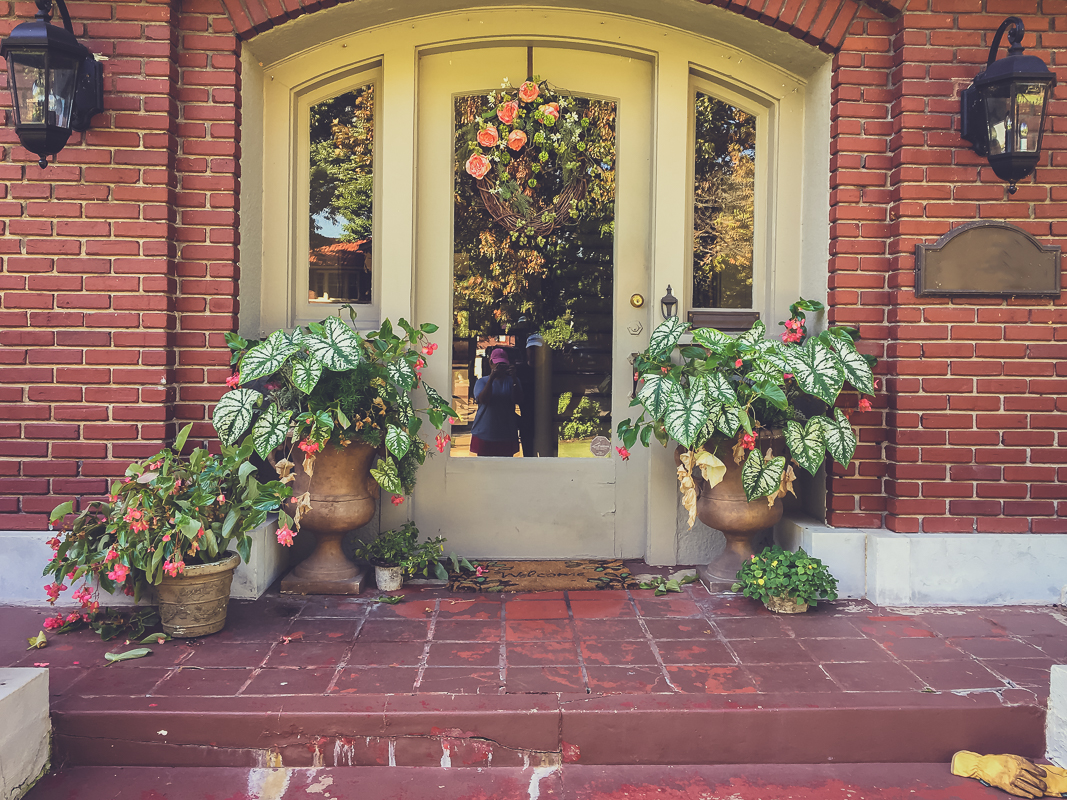 The following is a list of words that could have been used to describe the state of my front porch flower pots:
lush
prolific
dense
overgrown
tired
I think what we have here is a case of life imitating art.  Because that's sort of how life has been feeling.  Very lush and beautiful…but a bit overgrown.
The past few months, I've basically been in maintenance mode.  Tending to only the urgent and necessary…not making much progress in the other areas of my life.  That's why I was so, so grateful for this past weekend at home.
I started by cleaning out a few of my flowerbeds and my front porch pots.  Then replanting them with some mums and pansies.  Then Sunday, fall weather arrived with cool temps and afternoon rain showers.  It was absolutely heaven.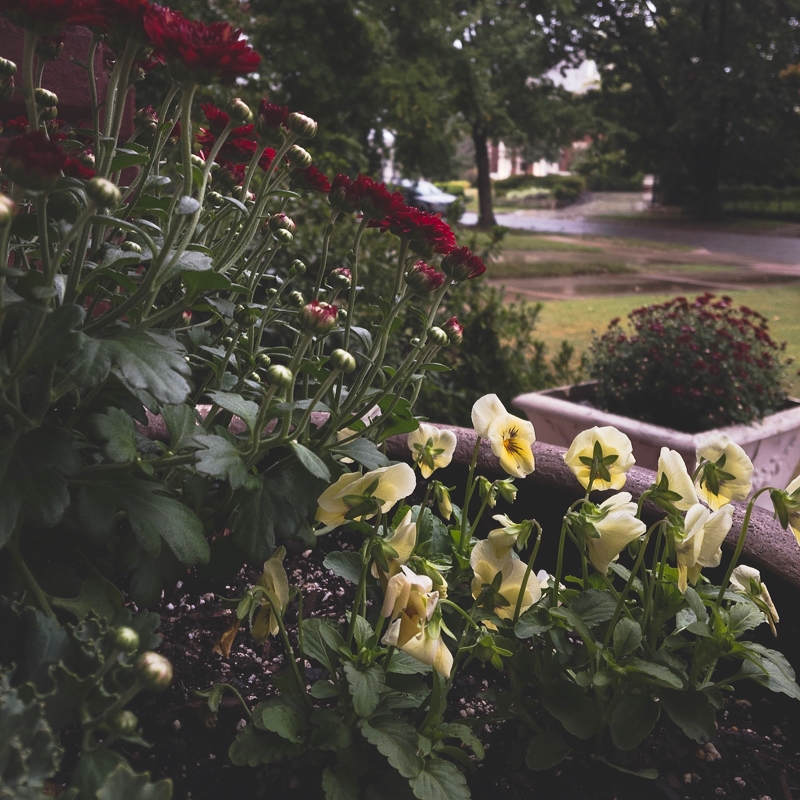 There is a certain restraint to fall I think.  In color and texture and form.  And I absolutely love it in contrast to the uninhibited nature of summer.
I've been thinking about this.  How much I love planting things.  And turns out that I am pretty good at growing things.  But tending to things and keeping them in proper proportion and balance…yeah not so much.
Like my garden, I am still, very much so, in need of constant tending.  A continual work in progress.  But so grateful for all of the lessons and blessings in the garden.
Peace, Kelly