When I planted these dahlia tubers last spring, I had no idea what to expect.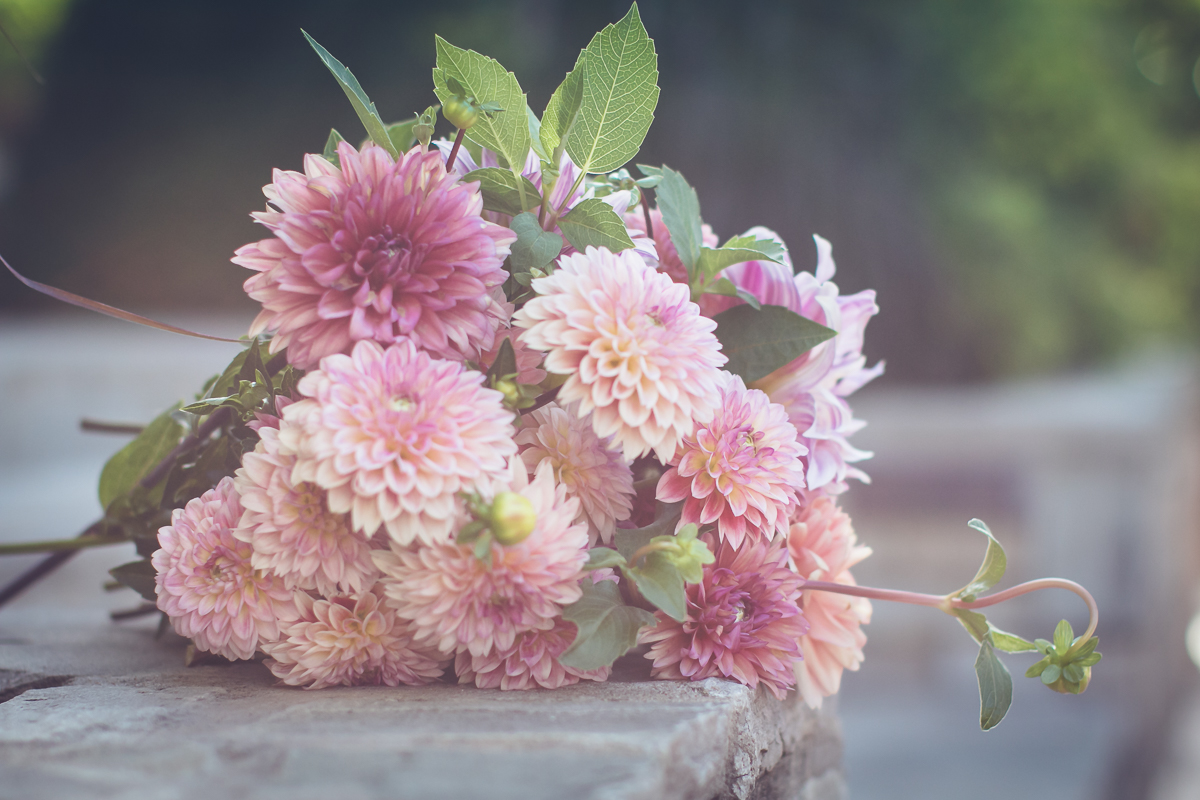 I've never grown dahlias before, so every stage of their growth has been so exciting to watch – from the first little bits of green pushing up through the grounds, to the big fat buds waiting to pop open, to now…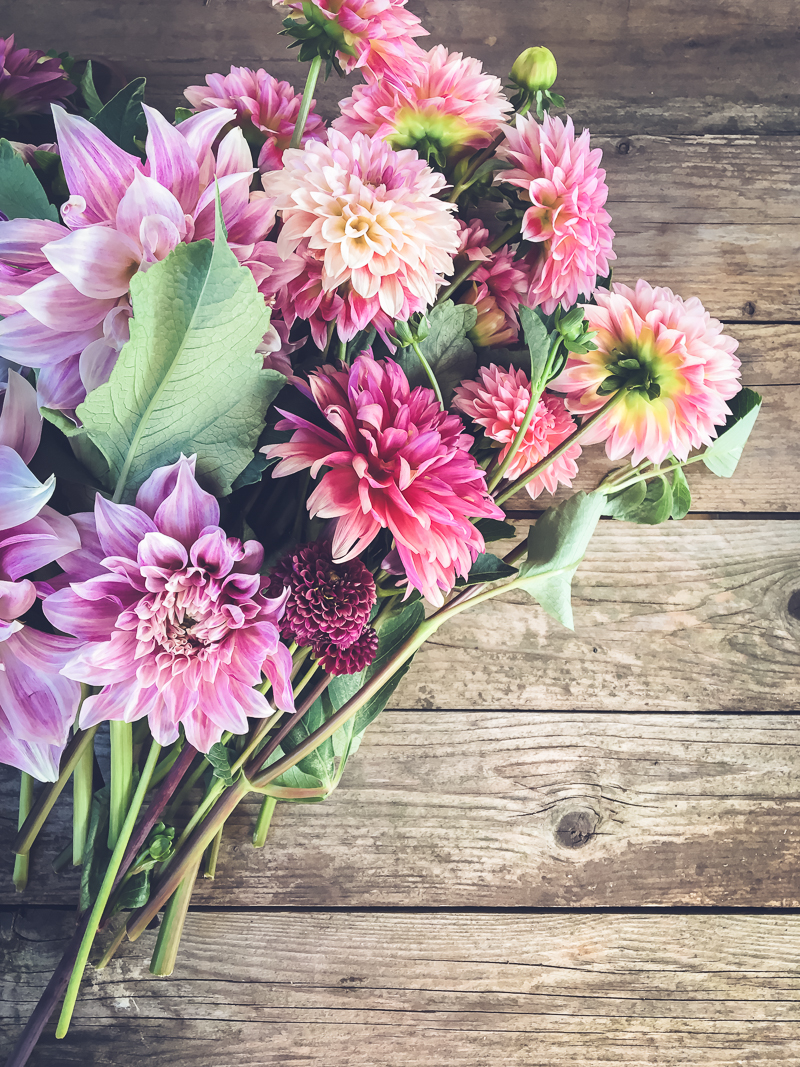 ….these beautiful flowers….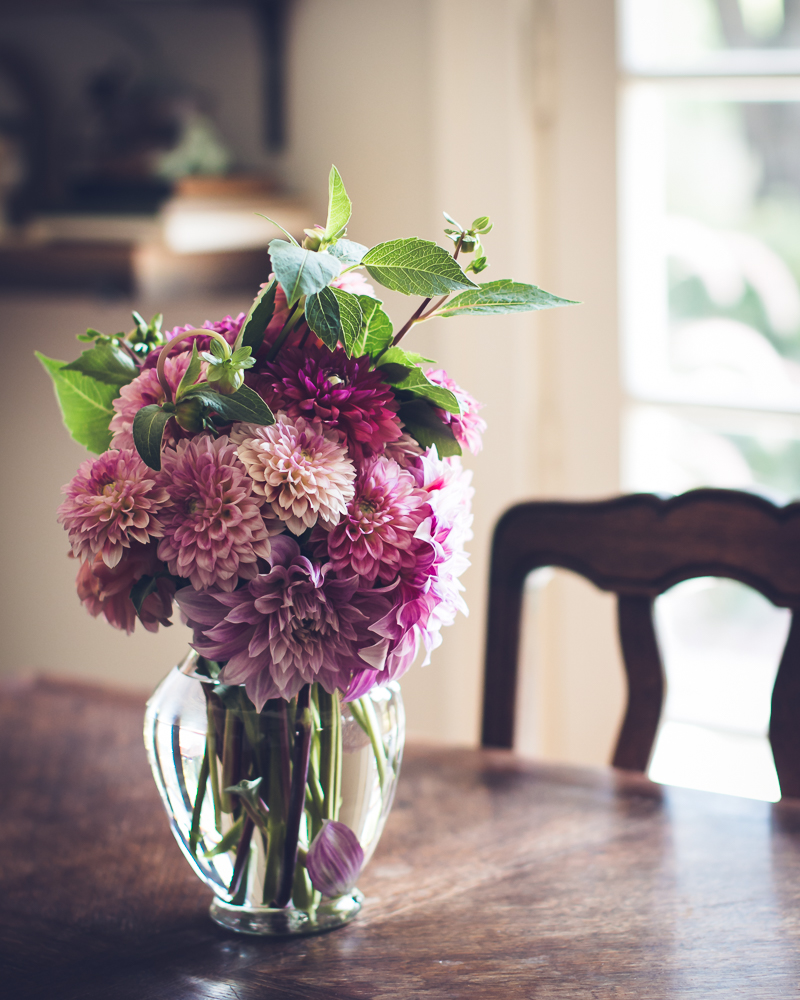 Honestly, I nearly cried when I cut this bunch and brought them inside. The color and the shape and the texture are amazing.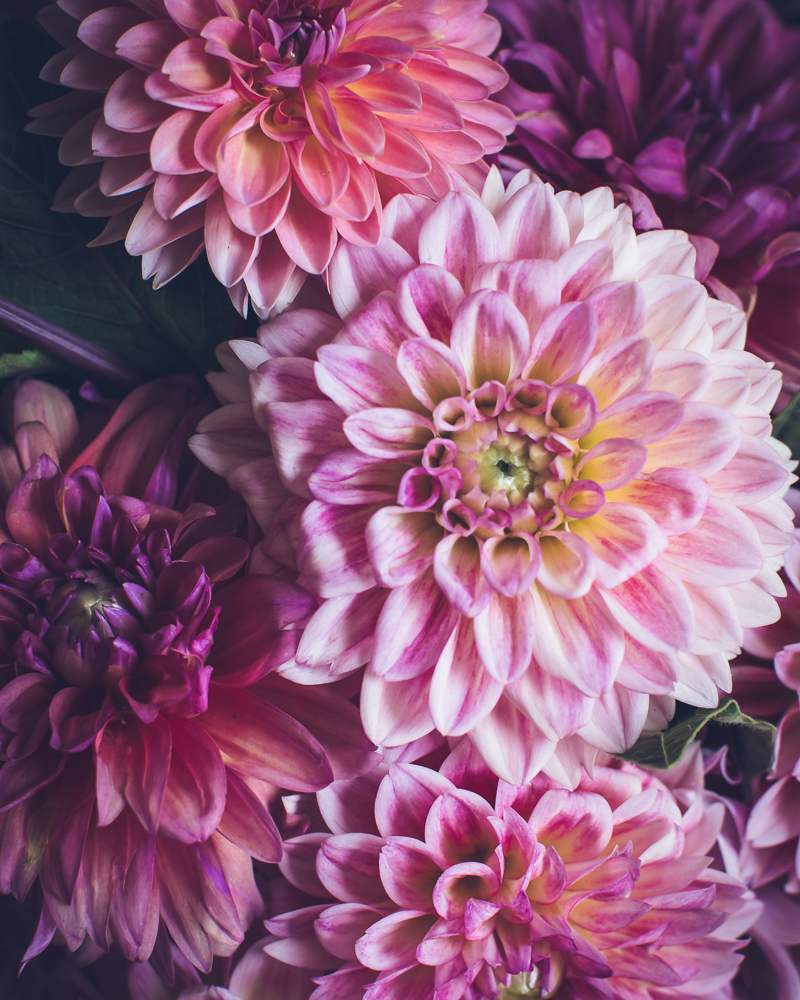 I hope they brighten you Monday as much as do they mine!
Love, Kelly