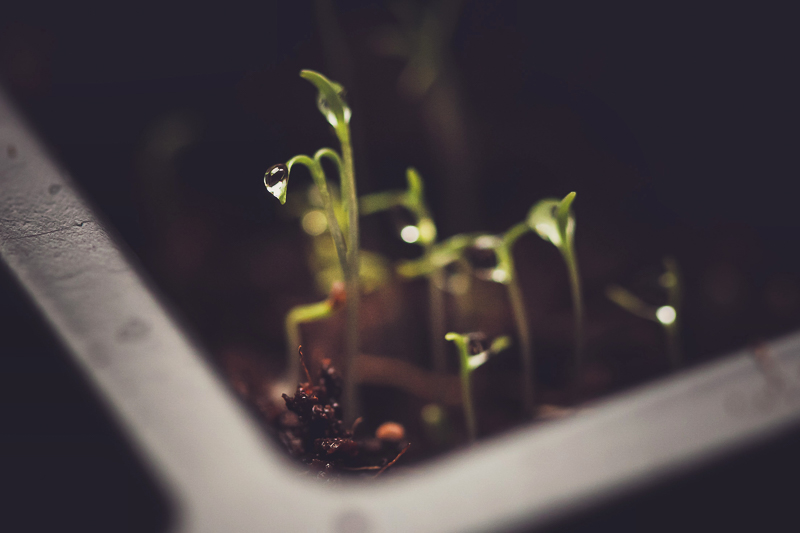 My seeds have sprouted!
I actually let out a giant squeal when I checked my little seeds last week. Something about seeing these tiny little seedlings feels completely miraculous, especially considering how tiny those seeds were!
Of course it's not a miracle in the sense germination is a well known, scientifically process. Germination begins once the seeds is planted. Then, to trigger germination, plenty of water must be available to fill the seed in a process called imbibition which activates special enzymes inside the seed. Next, the seed grows a root to access the water in the ground. Then finally, the shoots begin to appear and grow leaves to harvest the energy from the sun.
Sidenote::my seventh grade biology teacher would be very proud of me right now.
Anyway, it's just so exciting and it makes me so happy. And I can't wait to watch them grow!
Happy Monday friends!