It's hard to believe that in two shorts months my cutting garden has gone from this…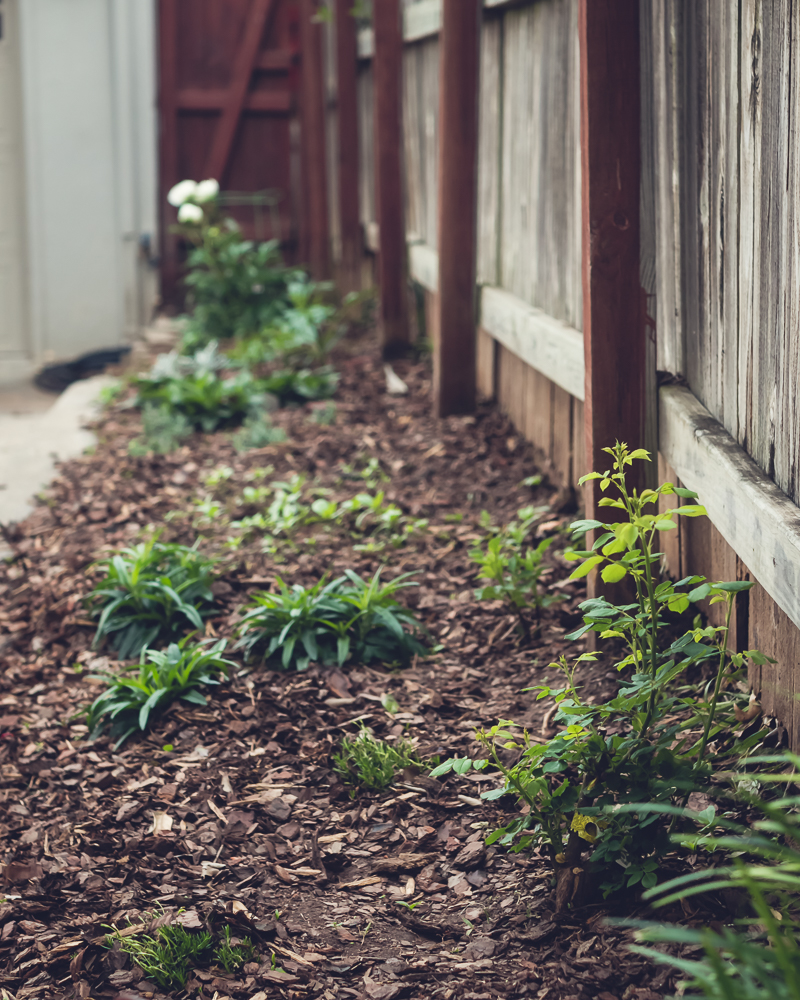 …to this!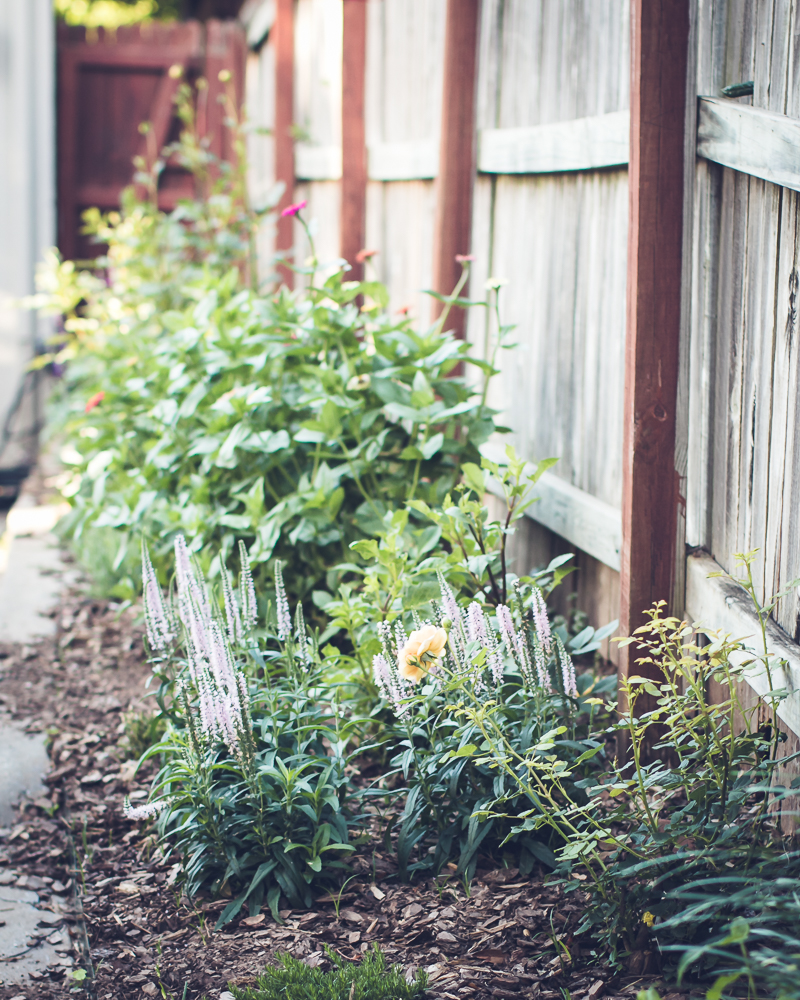 Every morning for the past couple of weeks I've been bringing my coffee and sitting on my back step where I can enjoy all my new flowers.  And I swear some of these plants seem to grow overnight!
Today I thought I might give you a little tour and show you some of the flowers that are blooming. To starting with, my zinnias are really taking off!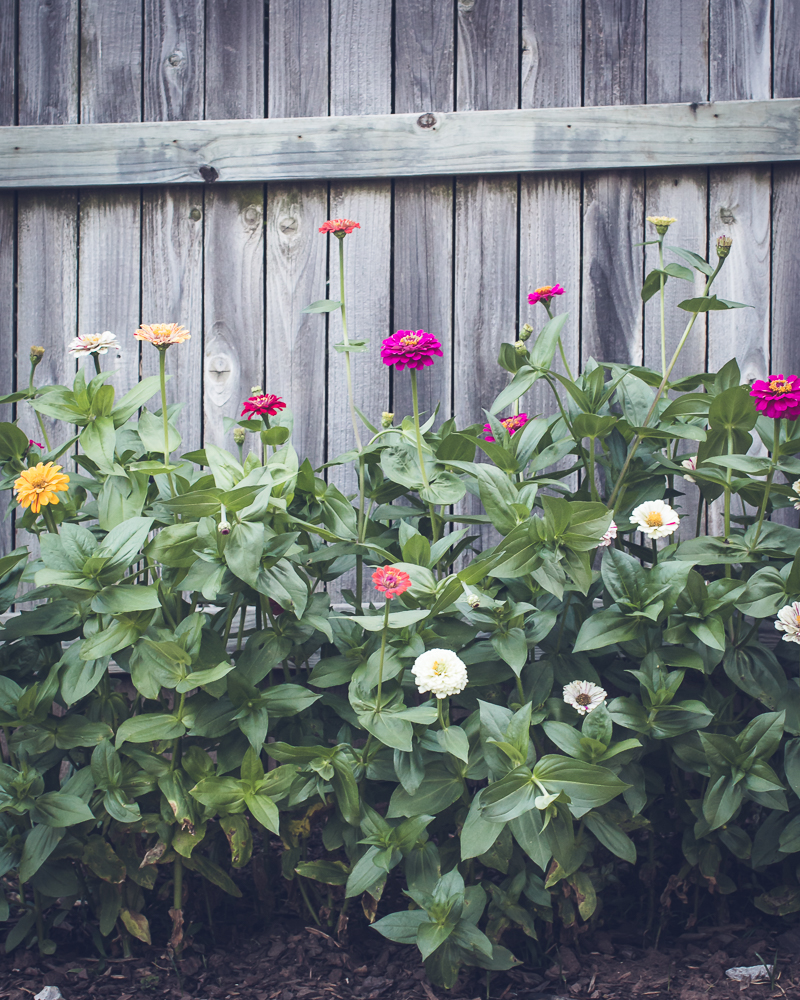 To me zinnias are just so quintessentially summer – I love their bright, happy colors!  I haven't had much luck with them for the past few years since I didn't really have enough sun for them.  But they seem to like it here!
The shasta daises are still covered in cheerful blooms.  I love how long they last in the garden.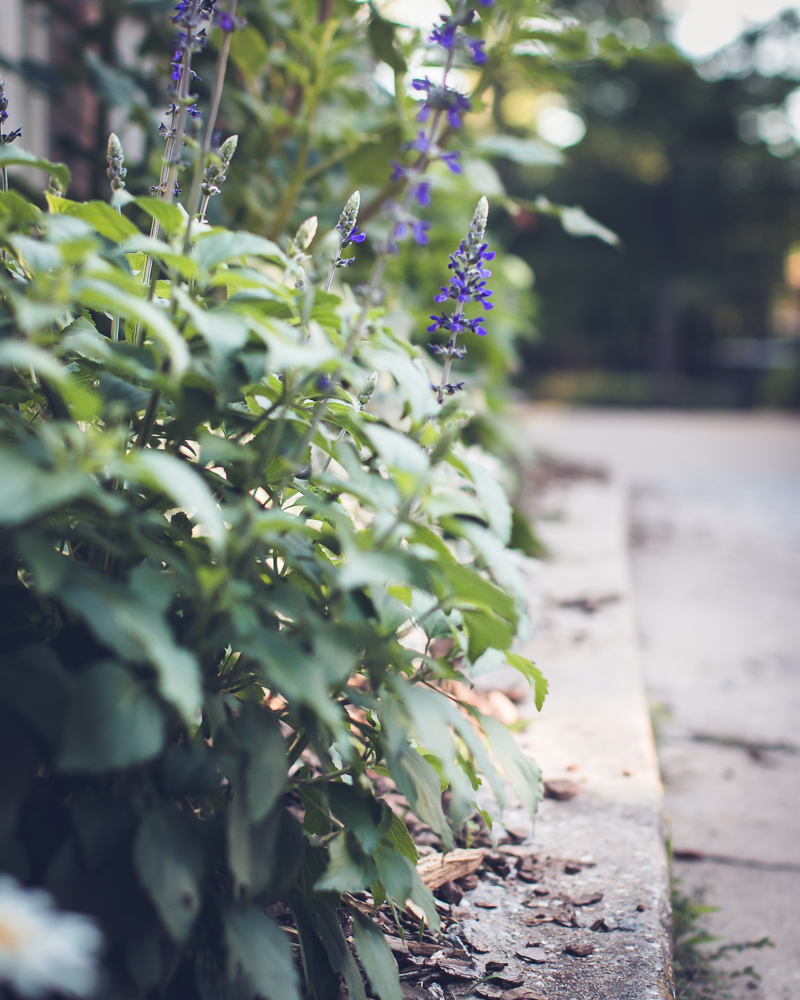 I also have this new salvia going strong. Again, I haven't had much success with then in recent years due to having mostly shade in my yard, but I think this is going to be a good spot for them as well.  Hoping to attract lots of butterflies and hummingbirds with this guy – the bees have already found him. 🙂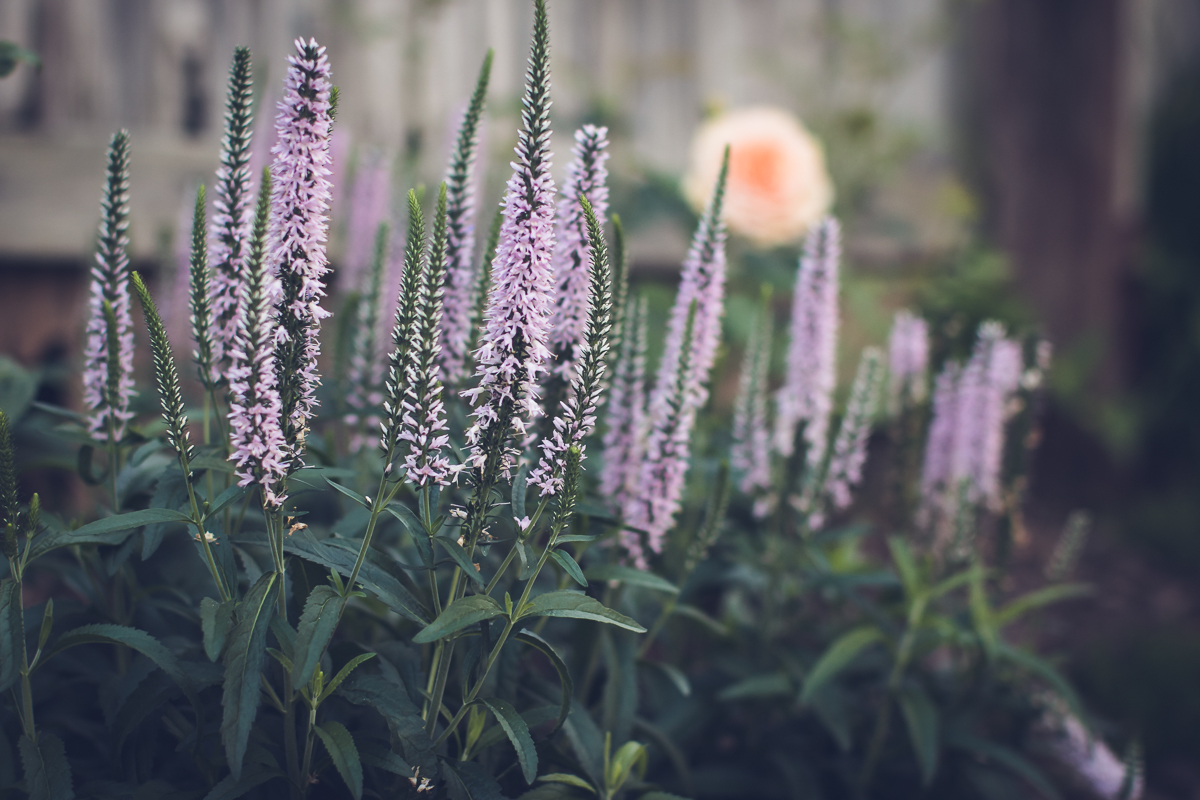 I have such a thing for spikey flowers – this is a light pinkish veronica and it has really taken off in the past couple of weeks.  I planted it because it looks so beautiful in arrangements…can't wait to play and see what I can come up with.
This is my new David Austin climbing rose 'Golden Celebration'.  The buds open with a pale, buttery yellow color and then fade to the prettiest peachy, apricot color.  It has a more delicate scent than my other roses but still has all those lovely layers of silky petals.
One of the things I am really excited about this year is my new collection of dahlias!
I have a several different varieties – one of them is probably four feet tall! I've never grown them before so it's been fun to watch them and I can't wait to see them in bloom!
My cutting garden is making me so happy right now.  I love seeing all these flowers as I pull in my driveway.  I love the anticipation of seeing what's next to bloom.  I love having cut flowers that I can bring inside.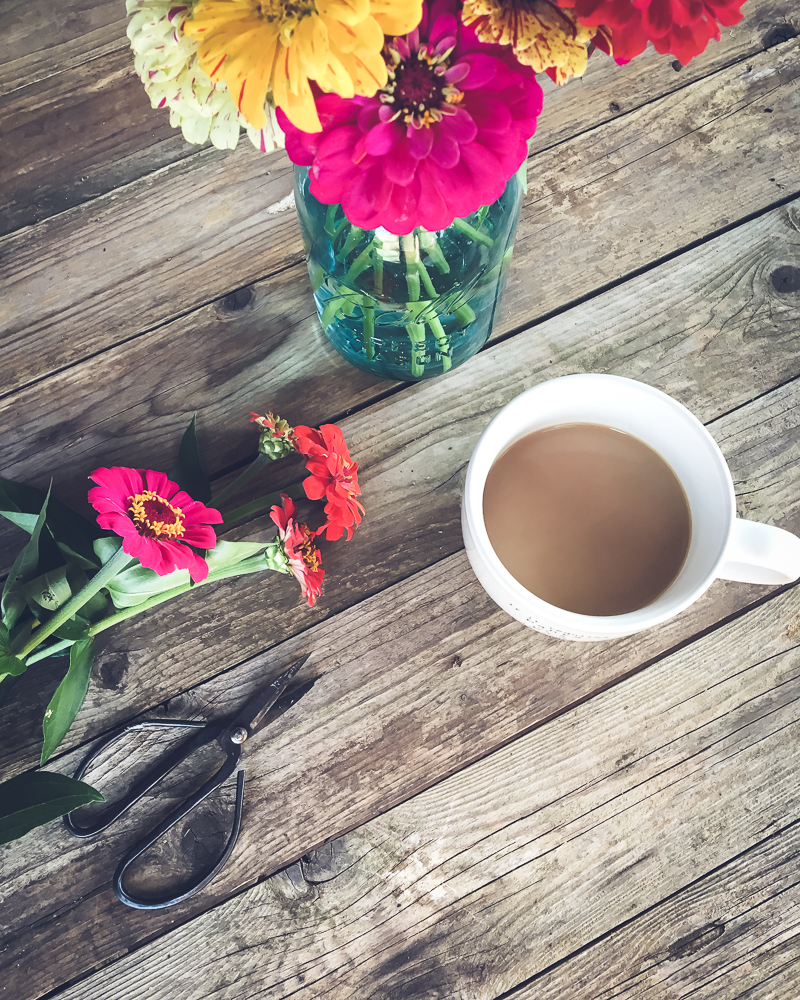 Thank you so much for letting me share it all with you.
Happy Friday friends!