These past couple of months have seen a lot of changes on the home front. We've been tackling a lot of the big house repairs that need to be done. Plus, I also changed things up in our living room.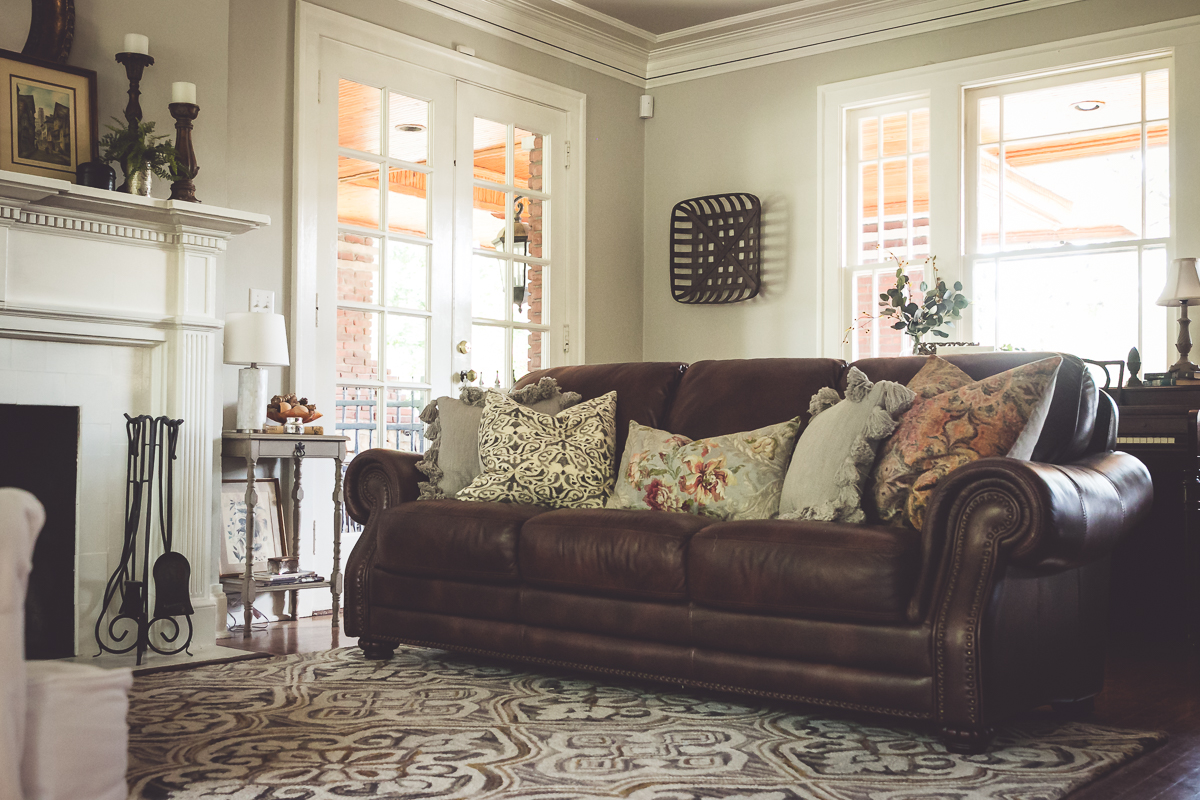 I started by taking everything out of the room except the couch, chairs, piano, and armoire. Then I painted the walls with the color 'Gatherings' from Magnolia Home (it's the same color I used in my dining room).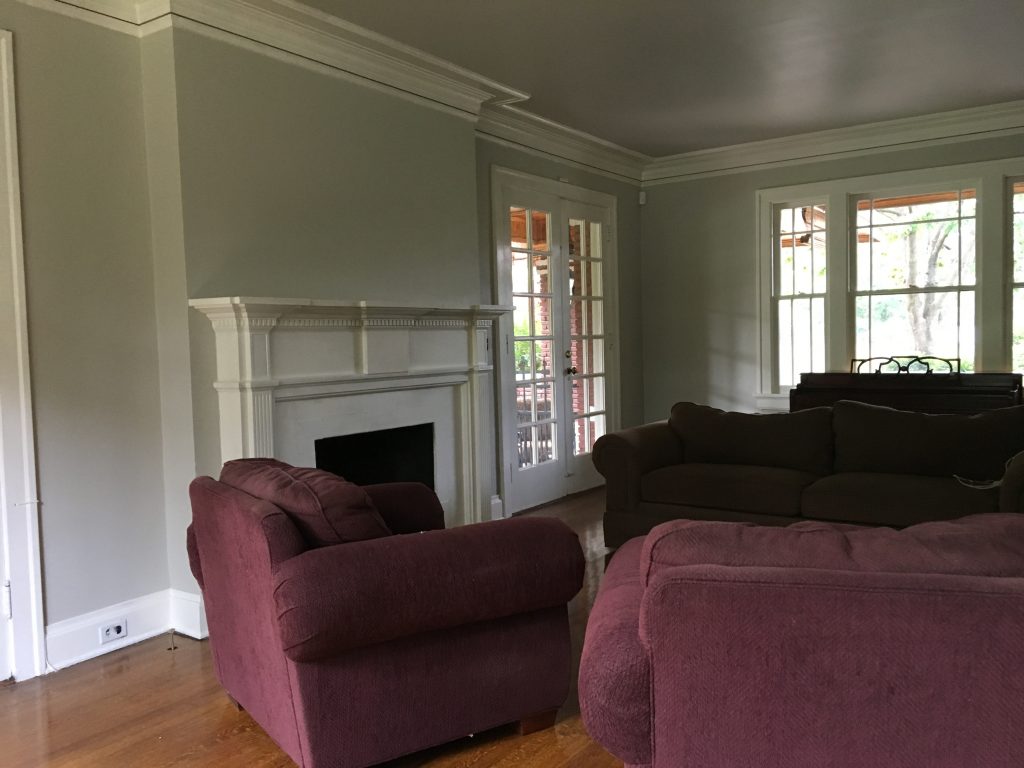 Next, I got Tripp to help me switch the upstairs couch and chairs with the leather couch and chair from the basement.
Sidenote: Yes, it was heavy. Yes, we had to ask for help with the leather couch. Yes we had to take the trim off of the basement door to get it through the opening. And yes, Tripp complained about his ankle hurting for two days after that.
I also brought down an old wing chair that Tripp's mom gave us and made a slipcover for it.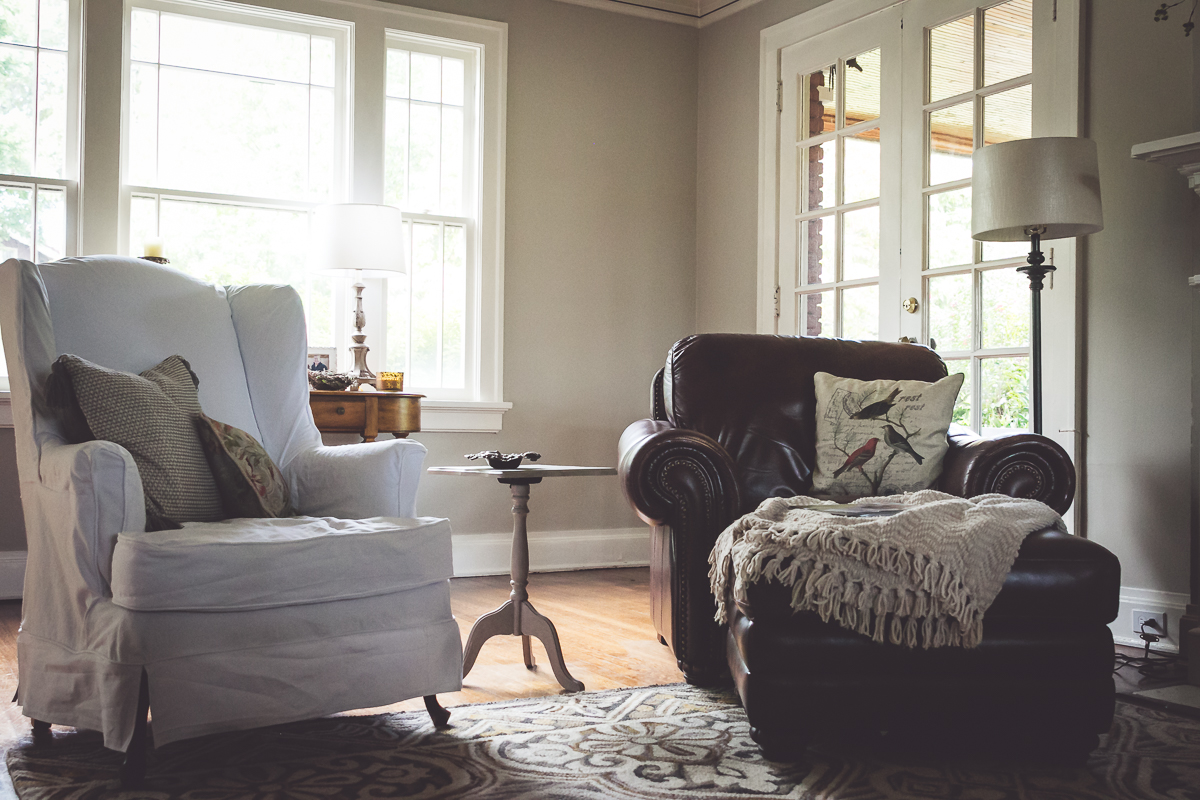 I share more about that later, because I am still recovering from the mental, emotional, and physical scars from that project. <<shudder>>
Anyway, with the main furniture in the room, it was time to add in the accessories.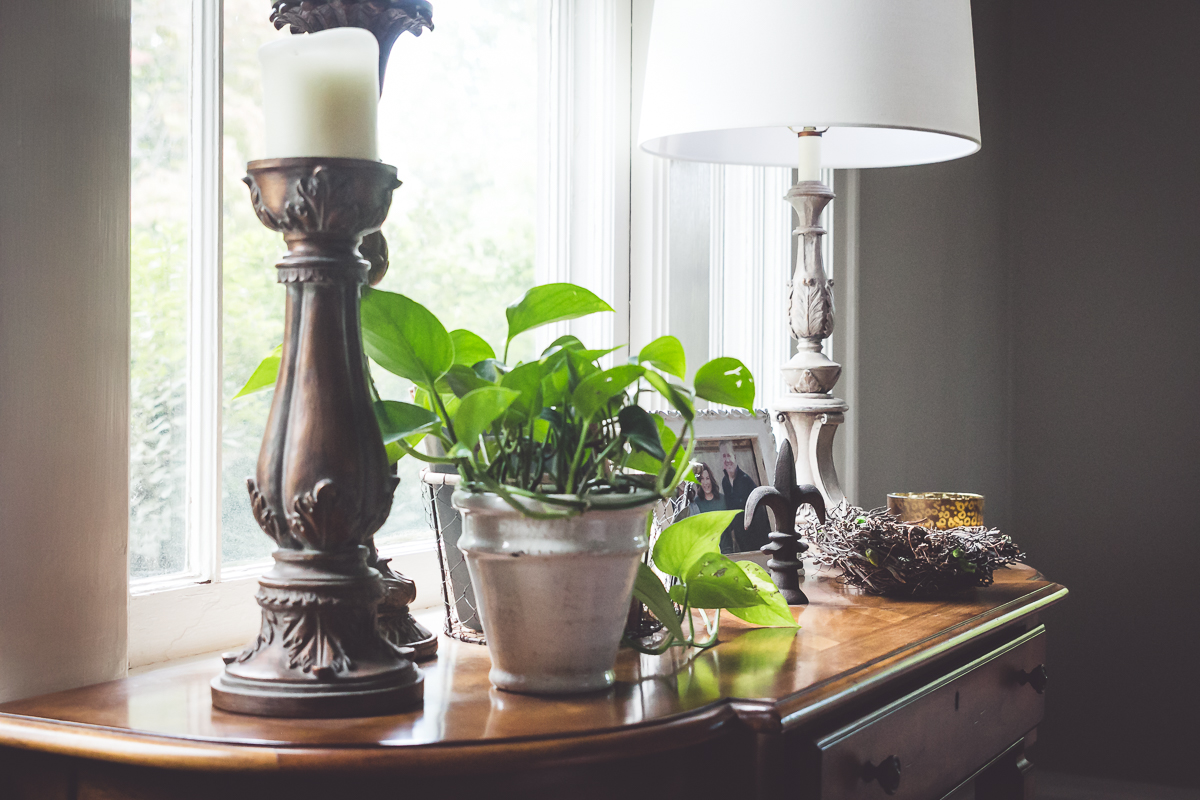 This is the same table that I usually have in this spot…here's what it looked like earlier this year.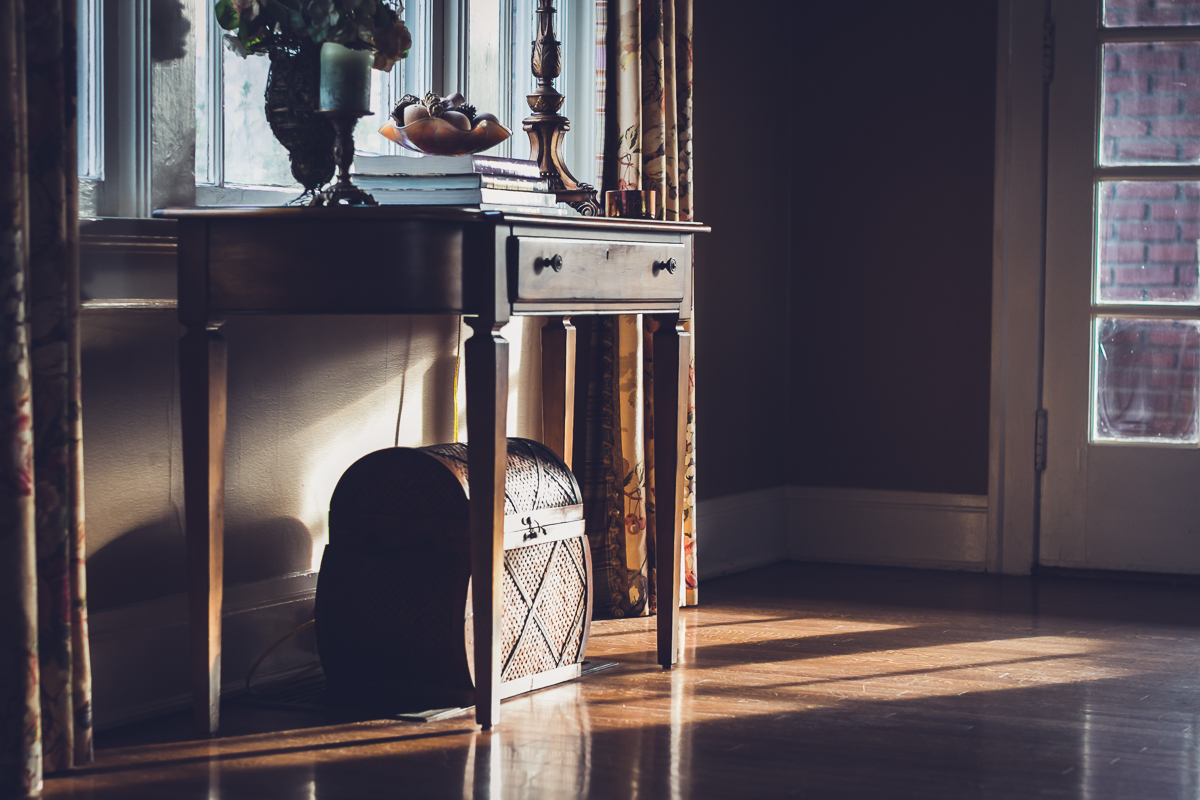 I just love how just by changing the wall color, it gives the table a whole new look.
Oh! I also dipped my toe into the wonderful world of chalk paint!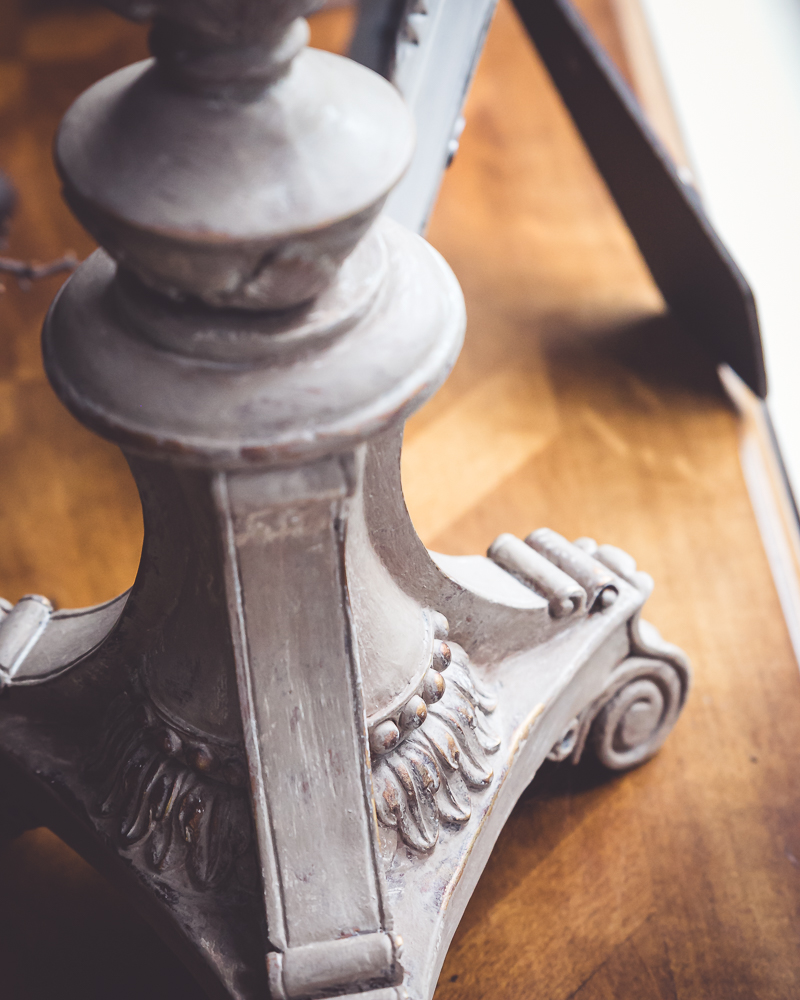 I painted and distressed this previously gold, Frenchy-country-y lamp base with a darker gray chalk paint. And I was so happy with how that turned out, that I tried my hand at painting this little side table.
This little table belonged to my grandparents – they used it as their telephone table – and I love having it in my house. Love how painting it gave it a fresher, more modern look but still retained all of the charm of the table.
The final step was to add some of my knick-knacks back in. For the most part, I reused things that I already had or 'shopped' them from other rooms in the house.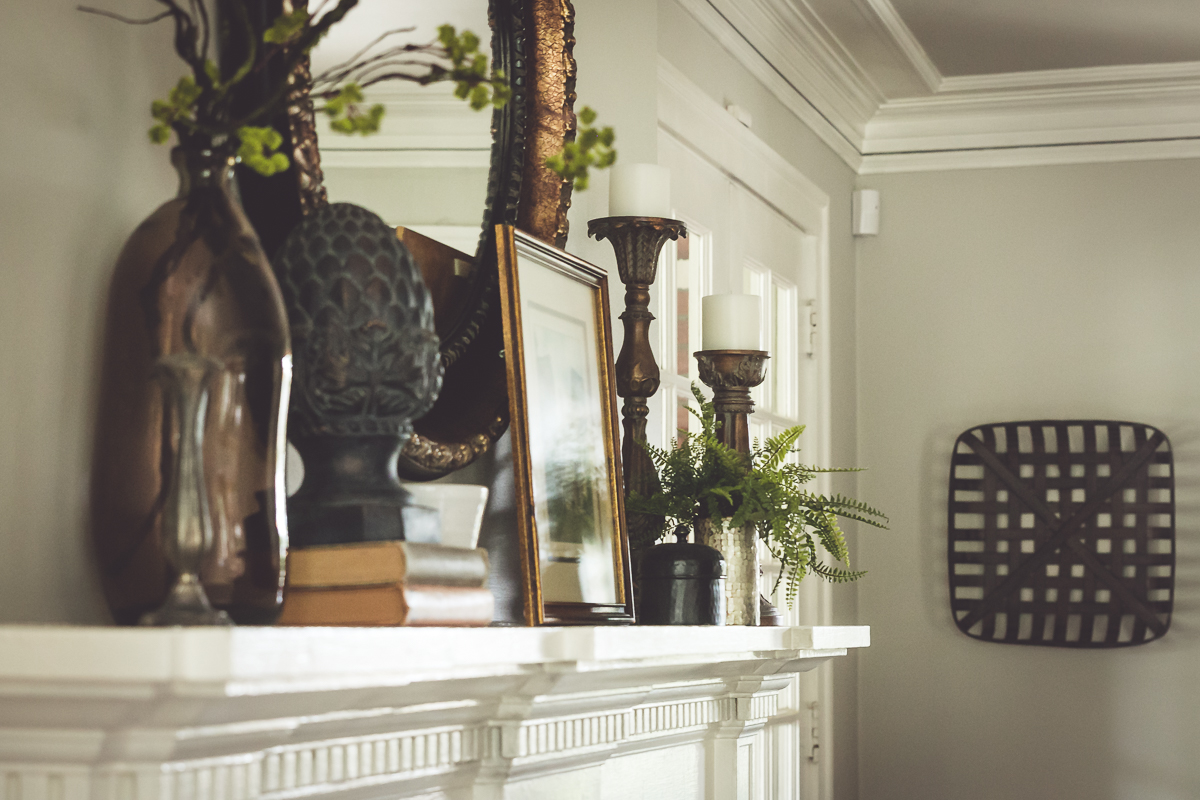 The few exceptions to this are the cool amber vase and greenery that I bought from my friend's boutique.
It's taken me a couple of months of fussing and arranging and moving things around to make it feel right. But I have enjoyed the process and love the new look.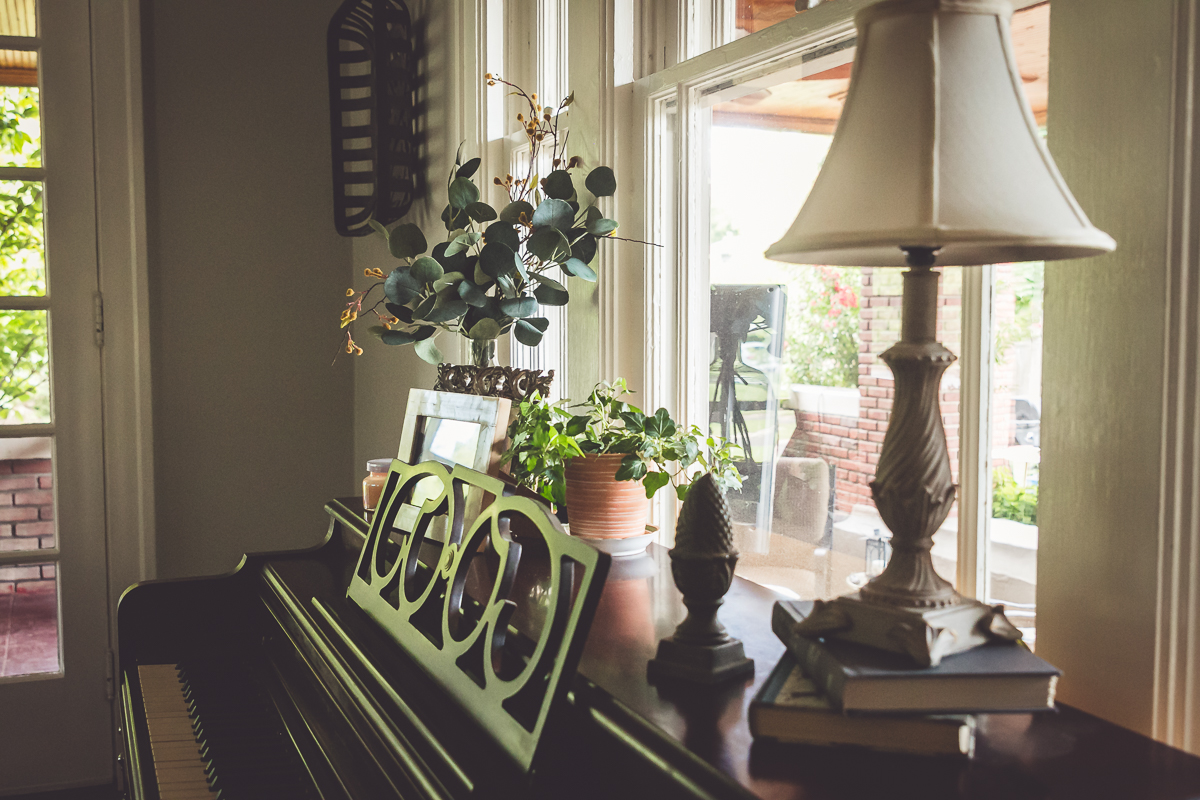 This change was a good one.