as if there weren't enough reasons to love spring already.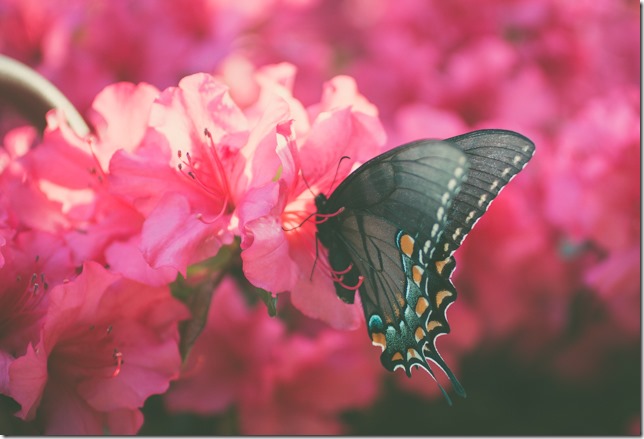 be still my heart….a swallowtail butterfly. or more accurately, a female eastern tiger swallowtail (papilio glaucus) in the dark form. as opposed to the lighter, yellow female form. not to be confused with the black swallowtail or the spicebush swallowtail of course.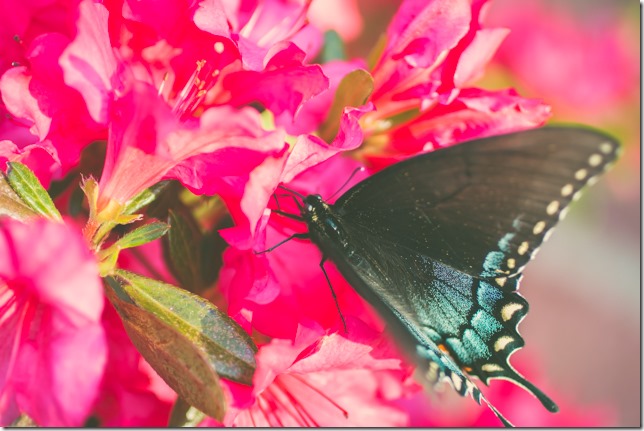 please…i know…don't say it.
i spied this beauty in my backyard this week. and then proceeded to take approximately 6,427 pictures of her.
she didn't seem to mind too much…she seemed much more interested in my azaleas.
at any rate, this happy surprise brightened what was a really stressful week at work. i hope it brightens your day too.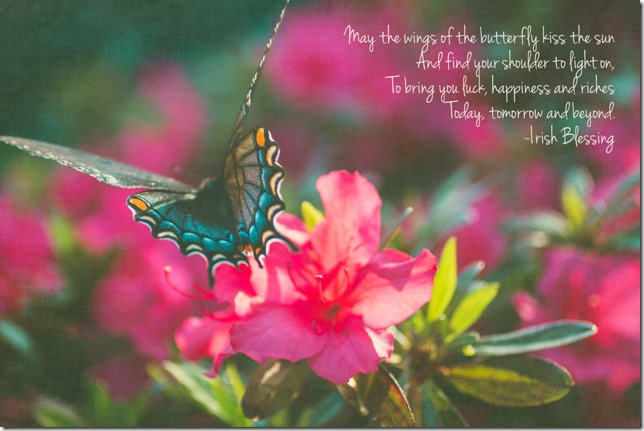 happy weekend friends. xoxox