we painted today.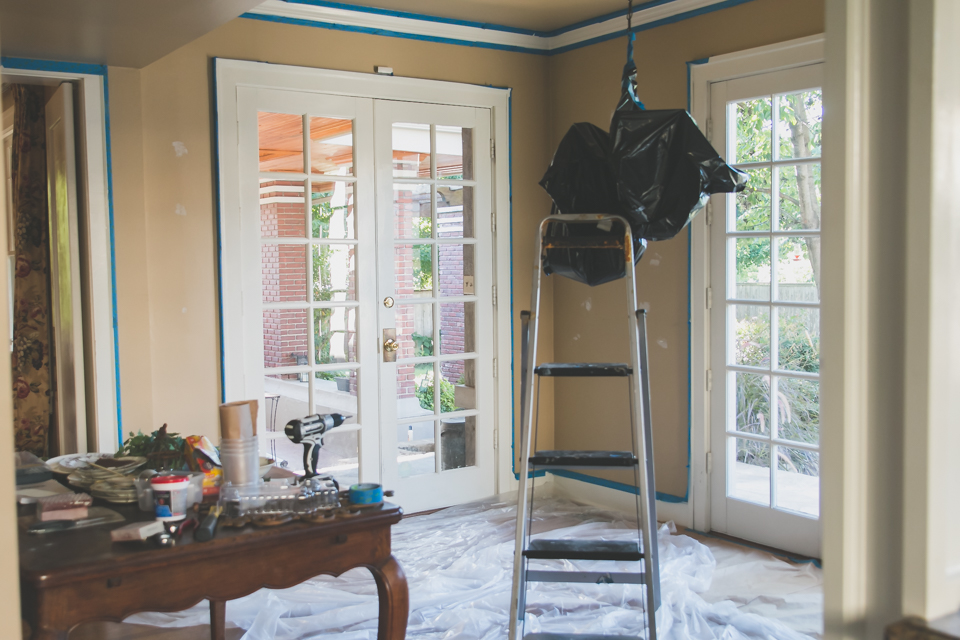 there was a lot of this.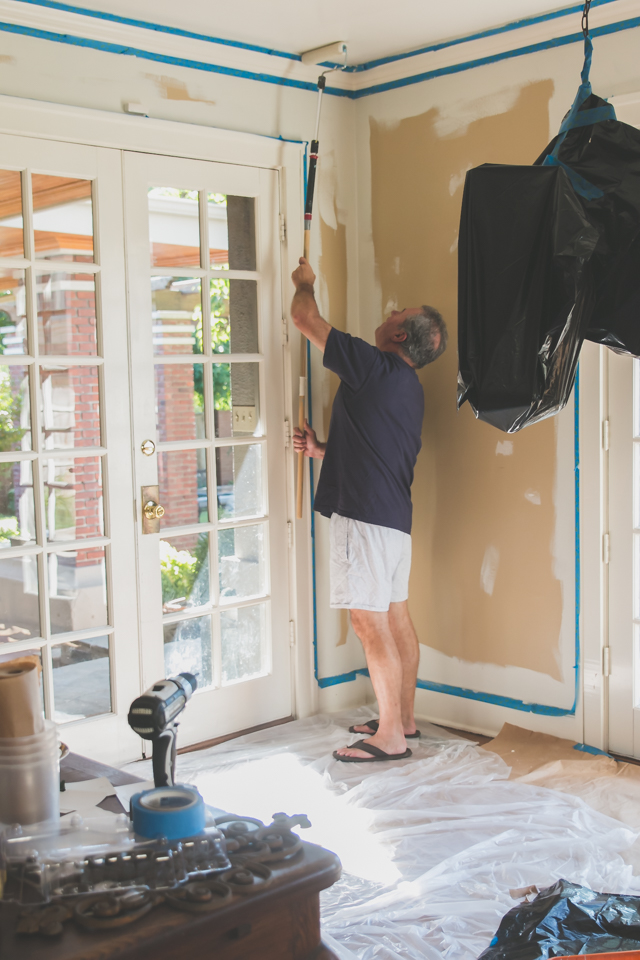 and a lot of this.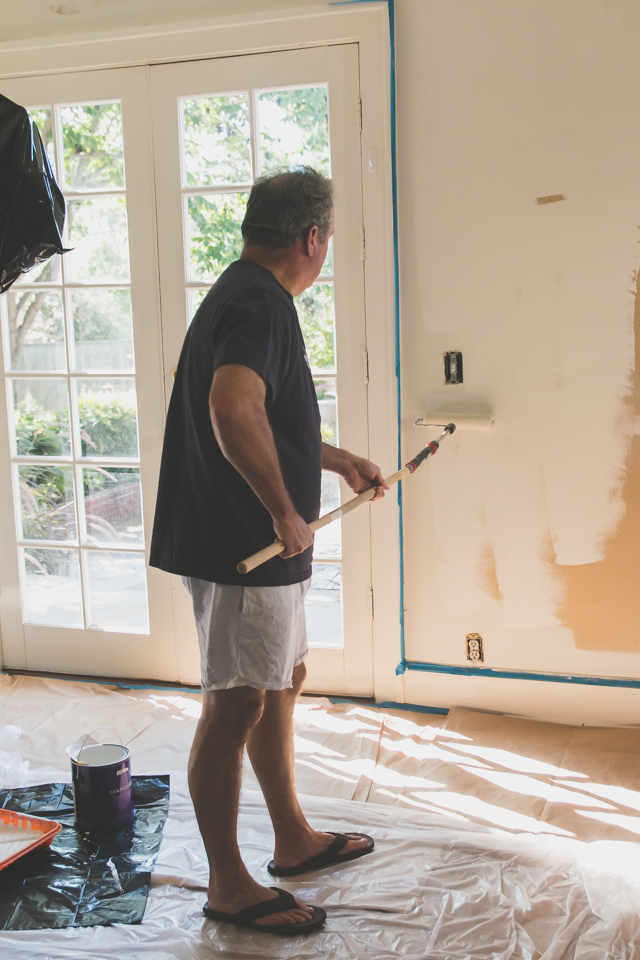 and finally, 9 hours later, 1 more trip to home depot, three cans and two coats of paint…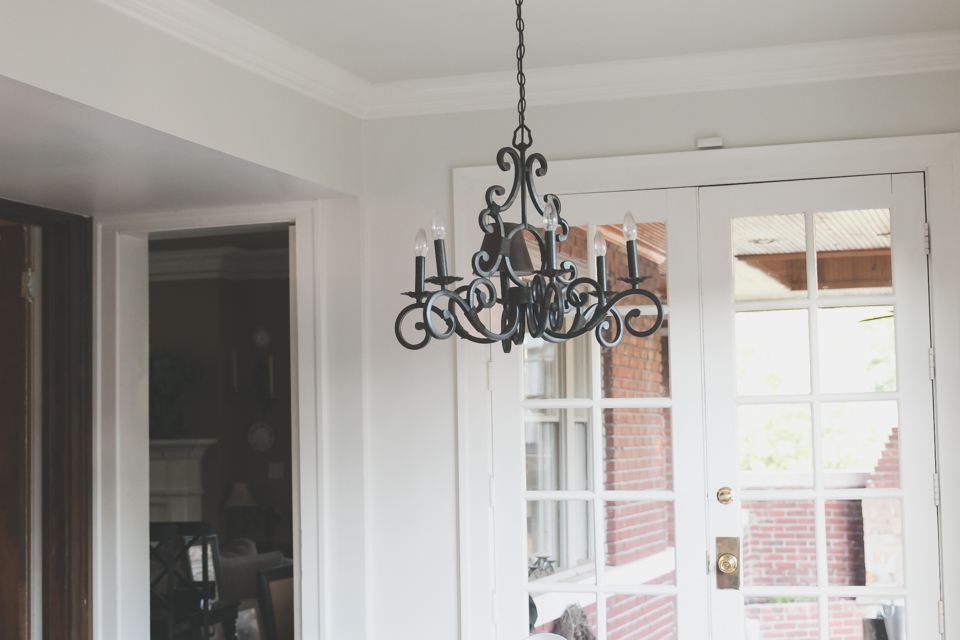 this whole week, i've sort of had this pit in my stomach….worried if i would really like having my walls painted white.  in the almost 25 years of marriage, tripp and i have never painted any of our walls white.  in fact, just the opposite. i mean it's one thing to see it in a magazine and all over pinterest.  but it's something else entirely to live with it.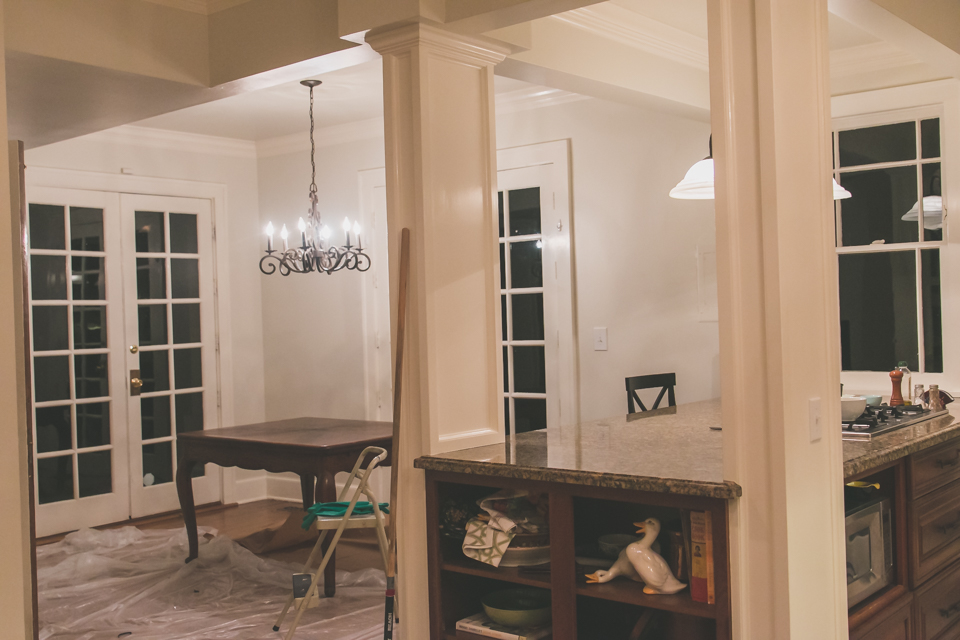 the wall color isn't 'white'.  in the southern living article, the decorator suggests using more of a creamy or off-white.  this color is called crisp linen and it's the slightest bit darker than our trim paint and the tiniest bit less yellow.  depending on the way the light hits it, it varies from a pale putty color to creamy white.  and that's been the most interesting part of the painting process today…watching how it changes with the light.
i'm so happy the way it's coming together the way i envisioned and looking forward to putting the cabinet doors back on tomorrow.
happy saturday friends!
love, kelly