So I got a wild hair.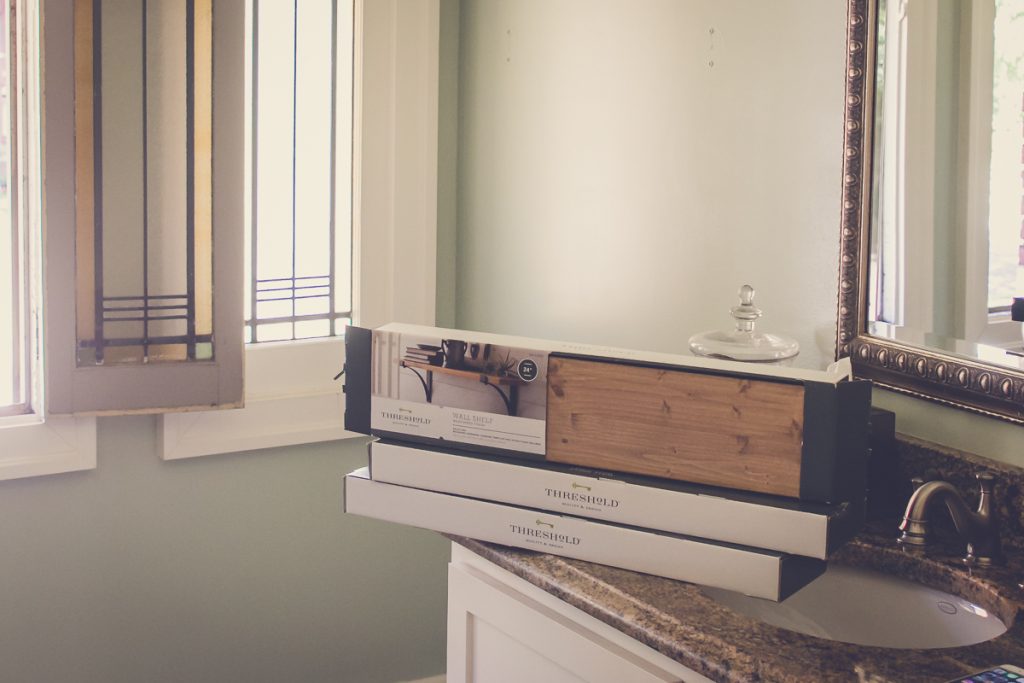 A few weeks ago, I was scrolling through Pinterest…
please, I know…don't say it…
Anyway, I came across a pin of a 'farmhouse' style bathroom update that sparked the idea to freshen up our upstairs bathroom.  It was something I had been wanting to do for a while, and thanks to several glorious weekends at home, I finally had the time and headspace to sort of flesh-out what I wanted to do.
If you are a fan of the farmhouse style, well then you're in luck…I found lots of great inspiration on Pinterest.  What I personally love about this look, is the fun mix of textures and materials.  And it's got a country/homey feel, but with a modern, less cutesy flair.
So from all the inspiration I gathered, I determined that I would need the following:
wooden shelves
wire baskets
greenery
glass containers
Between stuff I already had around the house, Hobby Lobby, and Target I was able to pull my little bathroom update together in just a couple of hours.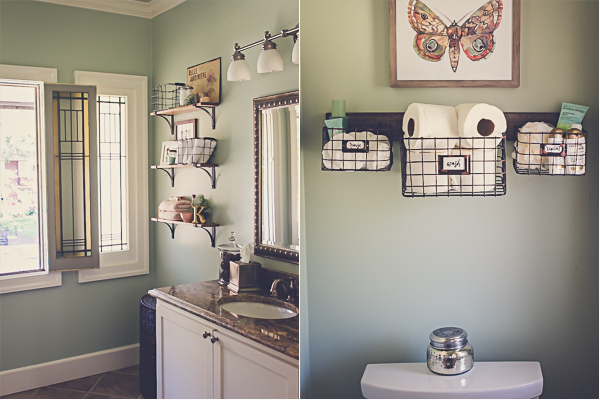 I am so happy with how it turned out. Especially these shelves next to the sink.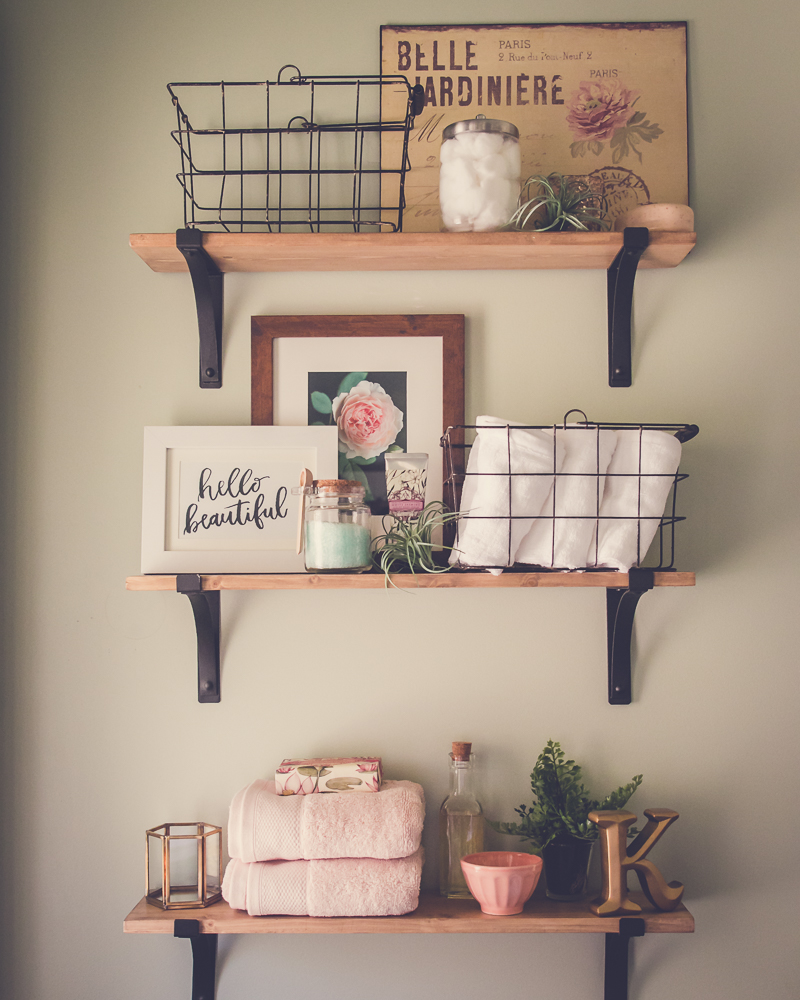 When it came to arranging these shelves, I channeled my mom who's always had a knack for creating pretty little vignettes around her house.  I started out by placing the two baskets and the stack of hand towels…to balance their visual weight, making sort of a visual triangle.  (I ended up filling that top basket with six bars of unwrapped ivory soap and a couple of light pink hand towels.)  I filled in around these three main pieces with a combination of art prints, greenery, and bath products.  Also, because this bathroom doesn't get a lot of light, I used all fake plants.  No shame in that game.
I am so super happy with how the bathroom turned out.  It was quick and easy and fun….no painting or otherwise hard, messy work involved!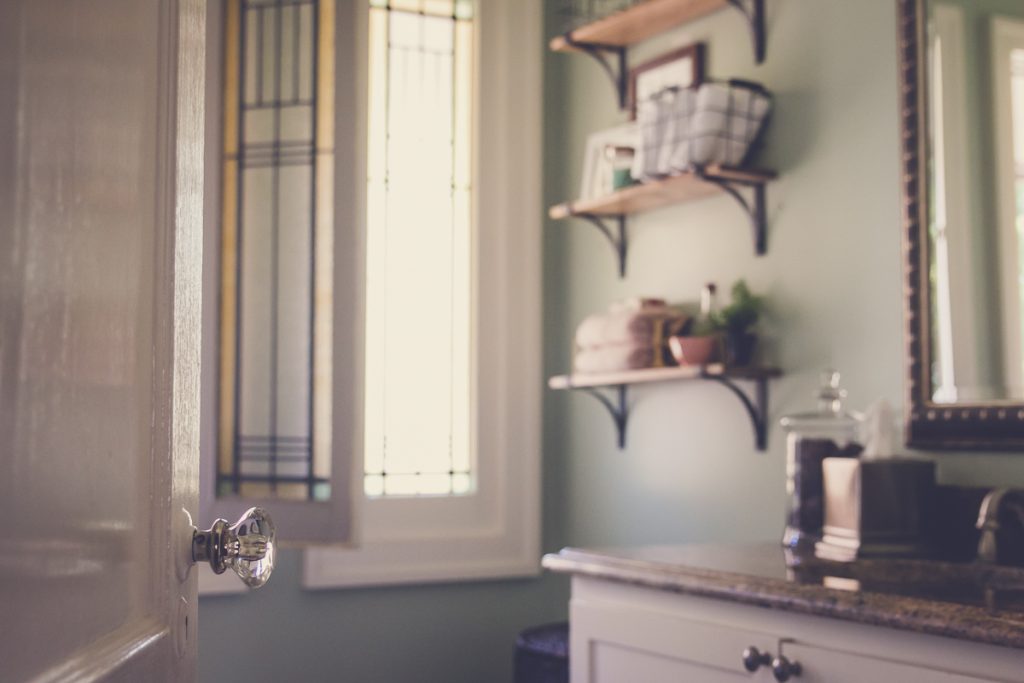 My very favorite thing though, was when my girl came home to visit yesterday, she gave it two big thumbs up.  Which makes me a very happy momma.
So with that I'm going to sign off to hang out with my girl.  Hope you all have a great weekend!
Love, Kelly