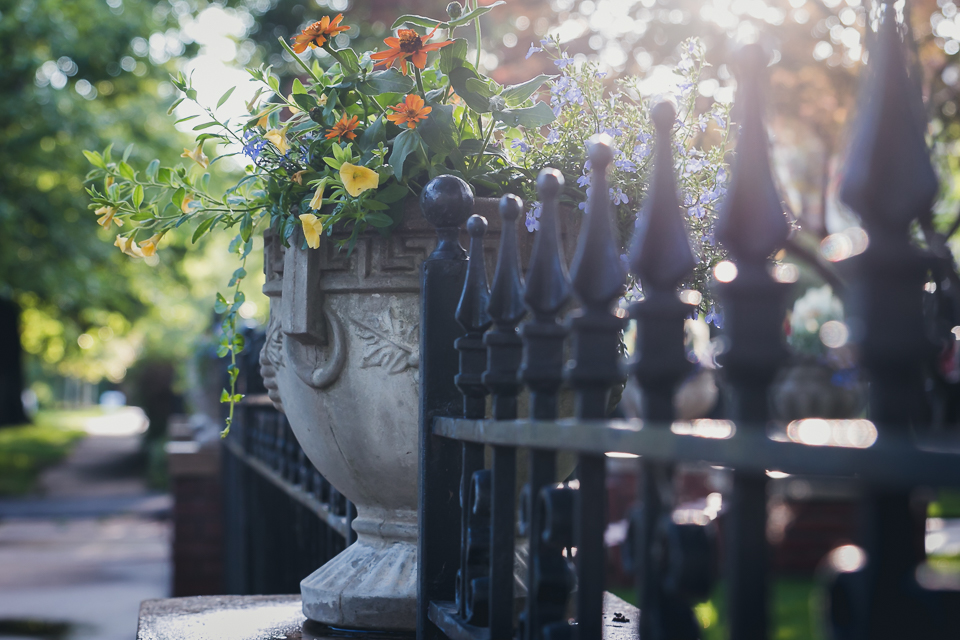 summer magic.
it's what everyone is selling.  from commercials on tv to ads in magazine.  it's in every country music video and on everyone's social media feeds.
even though, technically speaking, summer is still a few weeks away…unofficially, summer starts this weekend.   and l if you count labor day as the unofficial end of summer, that means that summer lasts for 100 days.
i've been thinking a lot about summer – or more accurately how not to live a replay of last summer.  and even though everyone talks a big game about summer magic – it looks so easy – i have found the opposite to be true.  while on the outside it might appear to be effortless, in my experience, summer magic starts on the inside.  in my heart.
over the course of the past month or so, i've been thinking about what summer magic has looked like in my own life.  and this provided a huge key, because what i realized is that this notion of summer magic, for me anyway, has a strong element of nostalgia attached to it.  so right away, i can see that this sentimental wistfulness has already sort of clouded my judgement.
looking ahead to this summer, i knew i needed to get a little more specific if i wanted to have summer magic in the way my life is right now.  so i started  breaking down what was it about those previous experiences that conjures up these feelings and i found that there were a few commons threads.
common thread #1 – freedom
the last day of school…as a kid it was the best day the year.  three glorious months to sleep in and spend my days watching 'love boat' and 'brady bunch' reruns.   afternoons at the city pool.  riding bikes, playing with friends, staying out past dark only to come with dirty feet and tangled hair. and then later, with my own child, i lived for the last day of school and freedom from the tyranny of flash card and homework packets.  weekends that weren't devoted to activities and actually getting to sleep in on saturdays.
more recently however, summer meant that my girl would be coming home from college.  even if it wasn't for three months, i at least had a few weeks at a time to have her at home.  and now that she's graduated and working, the best i can hope for is a few weekends here and there.  and that kind of leaves me with a lump in my throat.  it was sort of my undoing last year.
so what does freedom look like now?   how can i capture this feeling of being free from a schedule when there is still work to go to, laundry to fold, and groceries to buy.  is it possible for me to have an afternoon with nothing to do but watch tv or lay by the pool?   can i spend an evening outside without worrying about what needs to be done inside?
when it comes to freedom, the question really becomes, how can i assert my independence from my to-do list?
so here's the good news.  i am the boss of my to-do list.  i get to choose (to some degree) what goes on it and it's up to me to enforce it. this is an ongoing struggle for me, but i am up for the challenge.  because this is how i get freedom back in my life.
common thread #2 – adventure
as a kid, my family didn't take 'vacations' in the traditional sense of the work.  but rather, every summer, my parents would take some time off to go to missouri to spend time with family.  and often, my little brother and i would stay for a week with either my grandparents (on my dad's side) or with my great-grandmother (my mom's side).  as i recall – it was always exciting…my mom would get home from work friday afternoon and get everything together for the car ride.  my dad would get home later in the evening and we pack up in the car and head down the highway.  driving at night, we would pass through all of the familiar landmarks with a feeling of excitement and expectation.
depending on where we stayed, there was always something to explore.  with my grandparents we would accompany my grandpa to the grocery store and look for his particular favorite brand of bologna.  then come home and watch as he would cut it into thick slices and pull off the red ring of casing in one motion.  and at granny's house, there was always something to explore on her farm.  i loved inspecting her collection of salt & pepper shakers in the corner cabinet of her dining room.  and it was always fun riding in the car with her as she sped down the down dusty, gravel roads on the way to 'town'.
once i married tripp, adventure took on a entirely new meaning – my husband's wanderlust and love of travel has taken us to some amazing places.  it's that same feeling of excitement and expectation.  seeing something new and enjoying new experiences.
but i'm wondering, is it possible to experience this same feeling of excitement and anticipation all summer and not just the days and weeks leading up to vacation?
the question is…how can i incorporate a sense of adventure in my ordinary days? 
once again, the good news here is that summer (out of all the seasons) offers a myriad of ways to get out of the rut i often find myself in.  to say yes to evenings out with girlfriends.  to grab tripp's hand and head down to the wine bar down the street and enjoy a cocktail while sitting on the patio.  or even something as adventurous as trying a new recipe or a new restaurant.  there is adventure to be found at home, sometimes it just looks a little different.
common thread #3 – connection
i specifically recall one evening as a kid – i might have been 5 or 6 – i was outside in the front yard with my parents and little brother.  it was the golden hour…of course (when all magical things are possible).  my dad had finished mowing and was enjoying a cold beer on the porch.  it was hot…sticky.  at one point, while i was practicing my cartwheels, my mom proudly proceeds to share that, when she was younger, she could do a front handspring.  then she backs up, takes a running start and, to everyone's amazement, she leapt and flipped and landed and stood up with a huge grin. i'm smiling now as i type this… it was the sweetest thing.
as an adult with my own child, i loved summer evenings in our neighborhood.  i loved watching the kids play out front.  i loved how all of the adults would congregate in someone's driveway.  little, impromptu gatherings of lawn chairs, grabbing beers out of someone's fridge.  savoring these magical childhood moments.
notice that in both of these scenarios, there was no screen involved.   i didn't take a million pictures of it.  i didn't blog about it or share it on instagram.  but even without any photographic evidence, it does't matter….it was real.  all of these moments live in my head – my HEART.
so the question for me is, how can i stay connected to what is real? 
the answer to that is easy… step away to the computer and put the phone down.  put some boundaries in place. let go of the fear of missing out. let go of the hustle and comparison trap that often (for me) accompanies too much time on social media.  find the balance between enjoying the connections to the people i love and  the connection i enjoy through my creative outlets.  my guess is that this, like everything else, will take some practice.
freedom.  adventure.  connection.  more often than not, they are captured in tiny moments.  from seeing my girl get up on skis for the first time to watching the sun sink below the horizon over the ocean.  summer magic is real.
summer magic is feels like gliding through the water during sunset boat rides.  summer magic smells like honeysuckle and sunscreen.  it sounds like fireworks echoing off the bluffs at the lake and the chorus of frogs and locusts in my front yard.  summer magic tastes like watermelon and it looks like the freckles on my daughter's nose.
summer magic is real.
so to that end, this summer i plan to step away from my blog a bit more – not altogether, but definitely not strive to post a certain number days a week.  so if you don't hear from me, just know that i am trying to stay connected to my life.  and i wholeheartedly wish the same for you.
my friends, summer is here.  summer magic is real.  and we have 100 days to find and enjoy it.
we can do this.