everyday on my way to work i see this house with its fourth of july deocrations.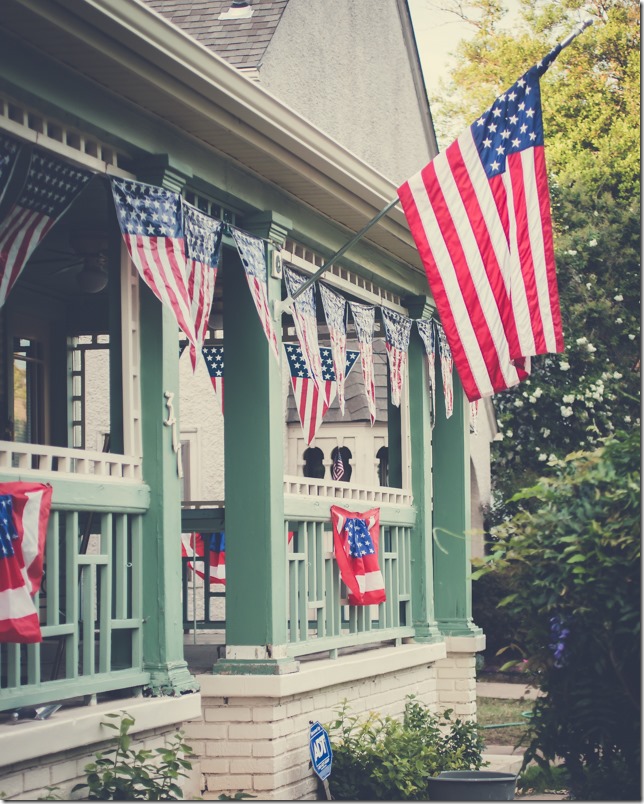 so festive right?
well so the other night, me and miss daisy took a little walk through the neighborhood. and while she stopped to sprinkle her favorite spots, i took the opportunity to take pictures of all the fourth of july decorations.
look at this house! isn't this so awesome!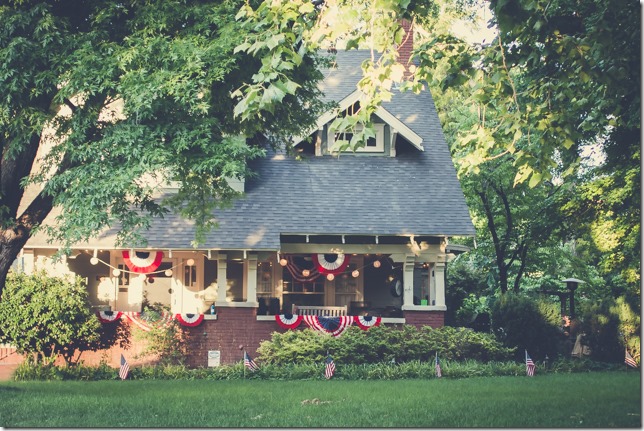 there's just something about this time of year for me. with all of the patriotic decorations it feels so nostalgic. like something from a norman rockwell painting. a nod to childhood memories of bomb pops dripping sticky down my forearms. black cats and sparklers. the smell of gunpowder in the air. sunburns. bare feet that were black on the bottoms from never wearing shoes.
at any rate, i've never really been one to go all out and decorate for the fourth of july. i've got my patriotic wreath on my front door and that's about it.
but something about noticing all the decorations in my neighborhood had me feeling positively patriotic and so one afternoon last week i made this fun little americana rag garland.
pinterest strikes again!
i know….don't say it….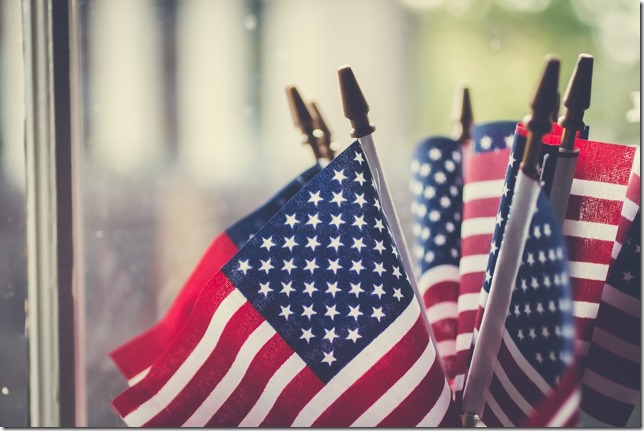 in all seriousness though…i do know there is a lot more to being patriotic that hanging a wreath on my front door and making cute cupcakes.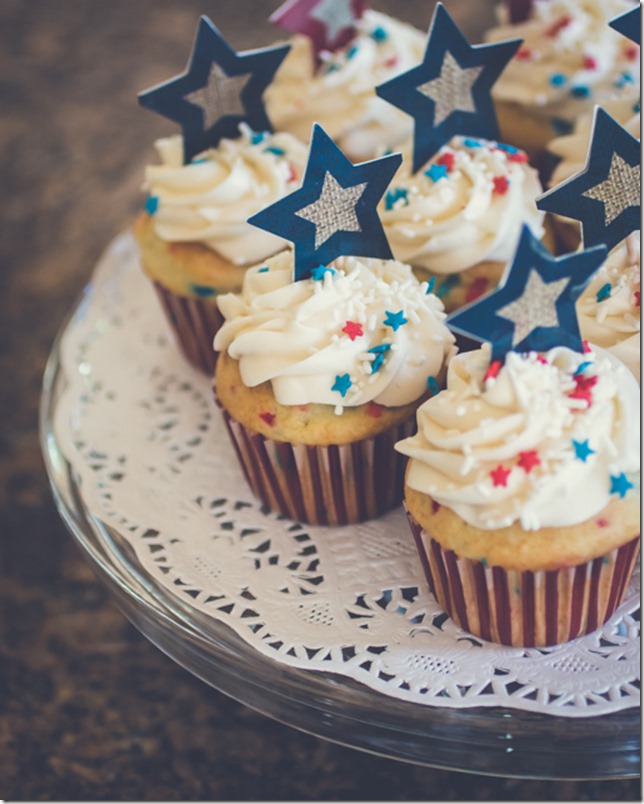 i have several family members and friends who have served in the armed forces. freedom and independence come at a very high cost.
and so with that in mind, today i would just like to take this opportunity to celebrate this country that i call home. express my gratitude for the freedom and independence to inhabit this teeny little corner of the interwebs…to be able share my pictures and tell my stories.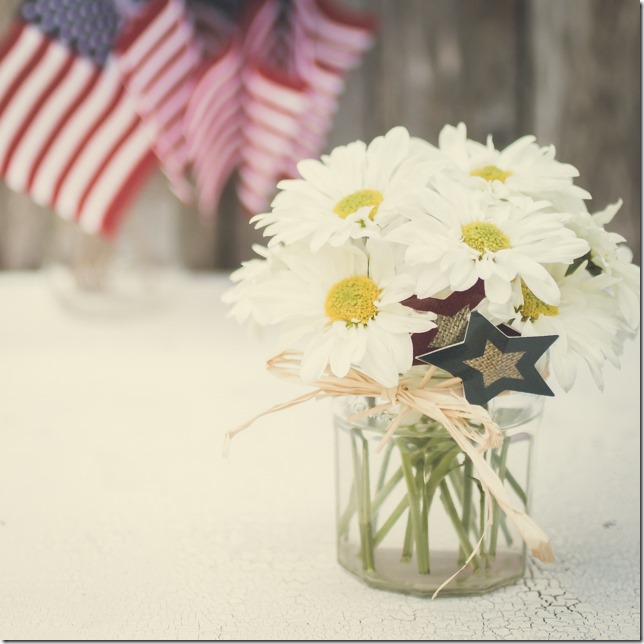 hoping you all have a wonderful weekend full of whatever freedom, independence, patriotism, and americana mean to you!
happy fourth of july and God bless america!
love, kelly