around here, it is a gray, cool october morning.  which feels absolutely perfect
around here, tripp and i have resumed our evening running schedule.  not only is sleeping until 6:00 absolutely wonderful, running during the golden hour is downright magic.
around here we are trying different options to help our sweet boy riley sleep at night.  he's been crate-trained since he was a puppy with no problems whatsoever.  but for the past few months he's been waking up in the middle of the night whining and barking.  from what i've read, it's a common problem in older dogs.  riley is 12 1/2 which is very old for basset hounds, and between his poor hearing and vision, i think he's got some anxiety issues.  but our lack of sleep because of riley's anxiety is giving tripp and me some major grouchiness issues, so we're going to keep trying to find some relief for all of us.
around here i am thinking about letting go of a few things…namely a subscription to online class that has started to feel more like obligation rather than inspiration.  sometimes i think i hang onto things way past their usefulness for FOMO (fear of missing out).  sort of like that mindy kaling book title, is everyone hanging out without me?  it's the 14 year-old in me i guess…that feeling of wanting to belong.  but the grown up in me now knows that letting go is really just making space for something better.  in this case, my brave yes is actually a brave no.
around here, if i hear one more person tell me how many fridays are left until christmas, i'm going to lose it.
around here, i am savoring autumn.  i am savoring changing leaves and pumpkins and the last few blooms on my rose bush.  savoring the earthy smell of wet leaves.  savoring the peace in my heart.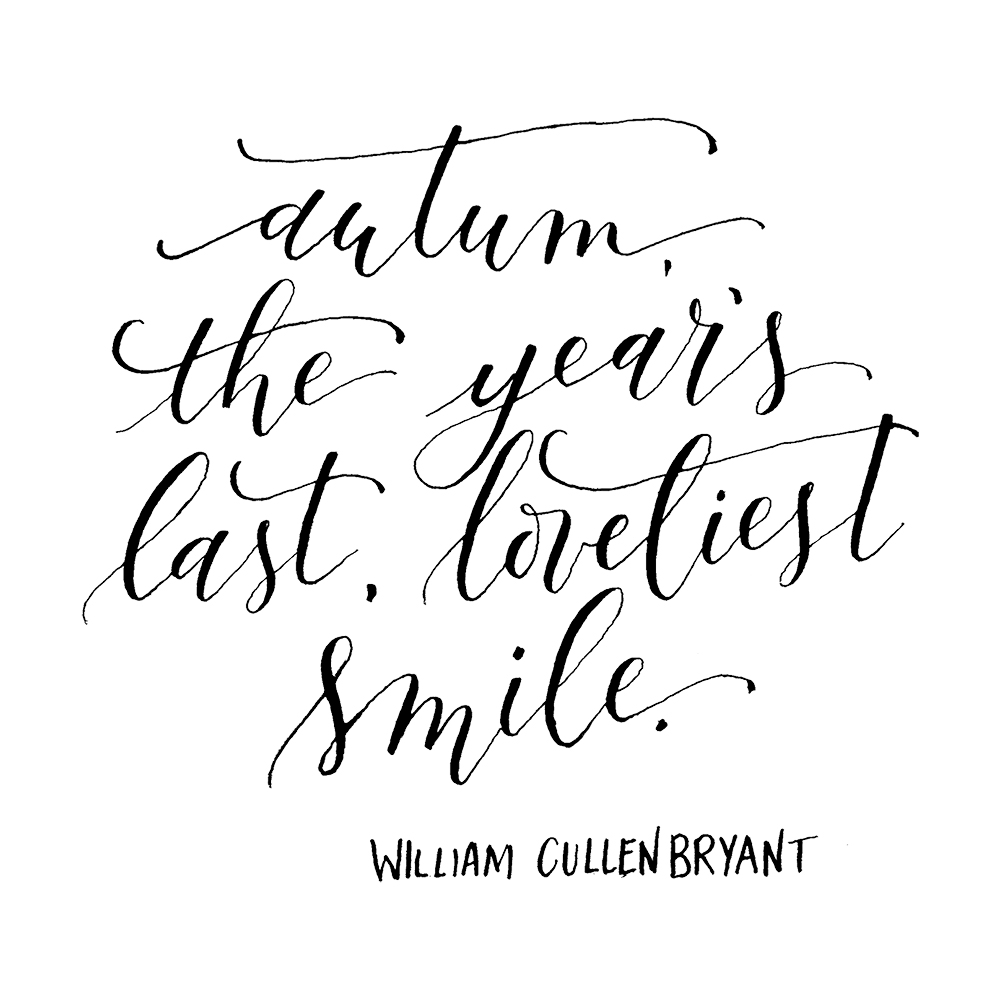 you can download a PDF version here.
happy friday friends!  hope you have a wonderful weekend.
love, kelly