say hello to the newest member of the family.
this adorable kitten belongs to our sweet girl, kelsey.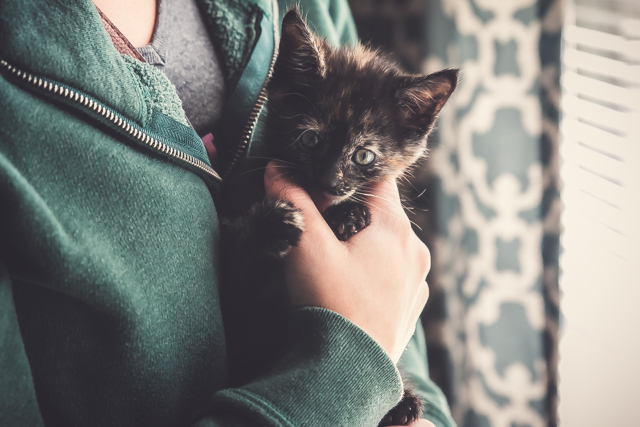 kelsey rescued miss poppy from a litter of abandoned kittens and has had her now for a couple of weeks.  bottle feeding, flea baths, and lots of extra love and nurturing was required in the beginning, but now poppy is a happy, healthy, playful little kitten.
poppy is what is known as a 'tortie' (short for tortoise shell) because of her distinctive coloring.  similar to a calico cat, torties are nearly always females.  torties are also known for their spunky personalities – their 'tortitude' – and are known for being independent, strong-willed, and very talkative.
yesterday tripp and i stopped to visit kelsey on our way home from the football game.  for the past two weeks, i had only seen pictures of poppy so it was so fun to finally get to meet my grandkitten for myself.
all i'm going to say is Lord help me when i have grandchildren.
my favorite thing though is to see how much poppy loves kelsey.  love knowing that kelsey will always have a loyal friend.