I may have gone a little overboard buying bulbs this fall.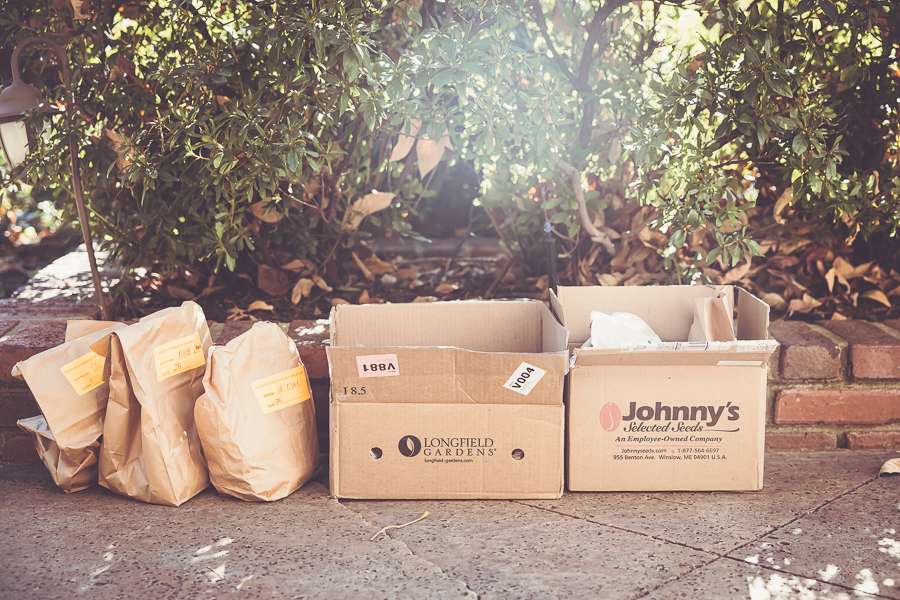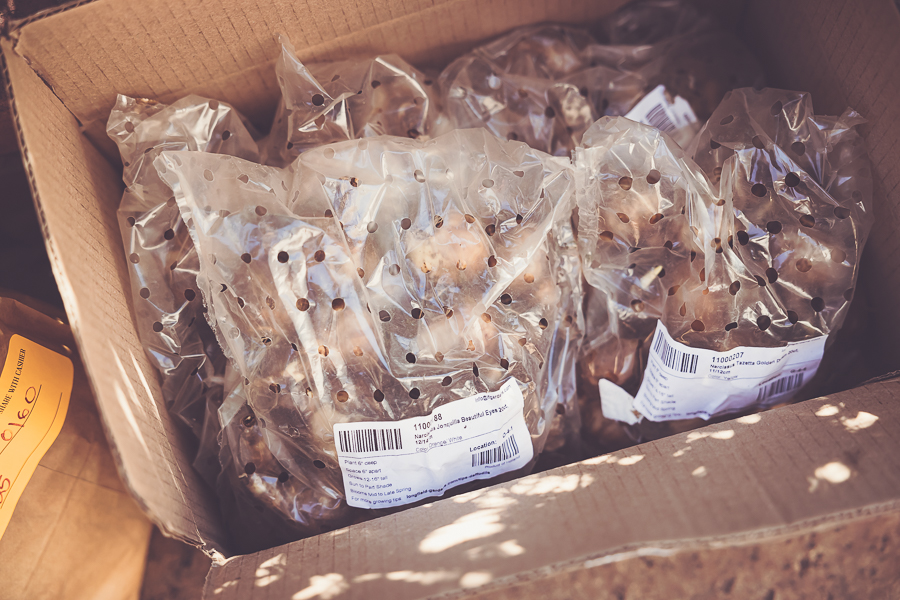 I blame the lady who lives a few blocks away whose ENTIRE FRONT YARD was covered in daffodil blooms this past spring. Did I ever tell you about that?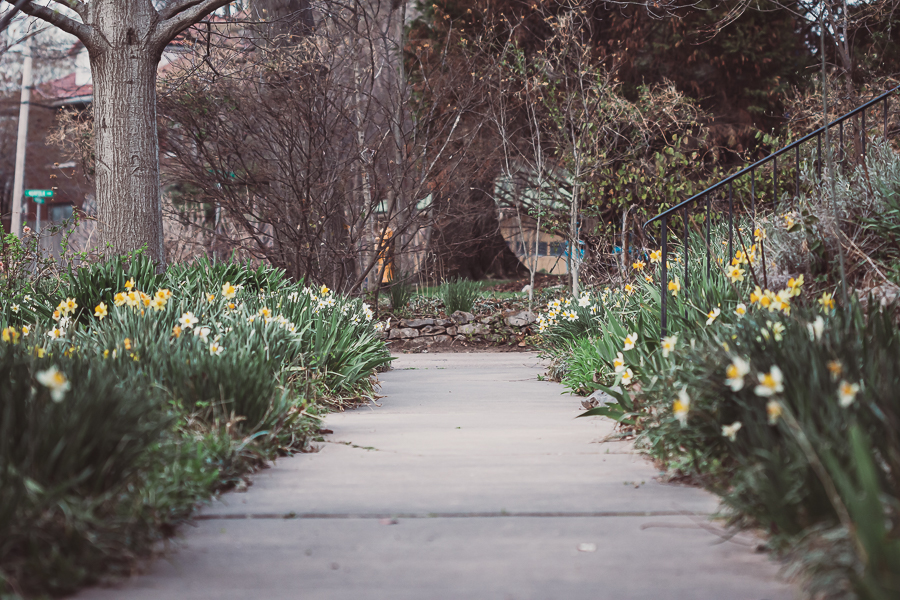 It was like walking through an enchanted fairyland.
There were literally hundreds (thousands??) of daffodil blooms of all sizes and colors growing out of every bare patch of ground in her yard.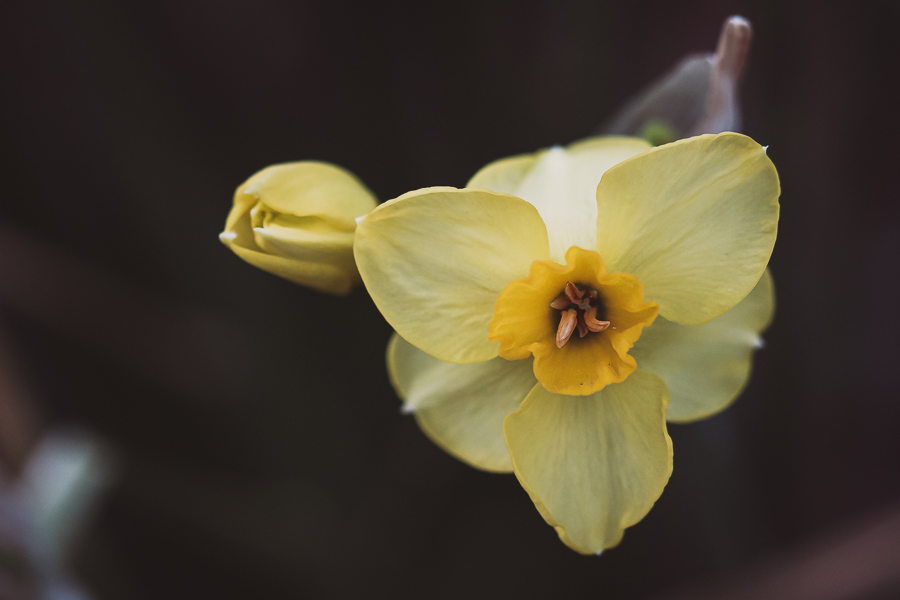 It was completely magical. So right then and there I decided I was going to place a big 'ol order of bulbs to fill every nook and cranny of my yard too.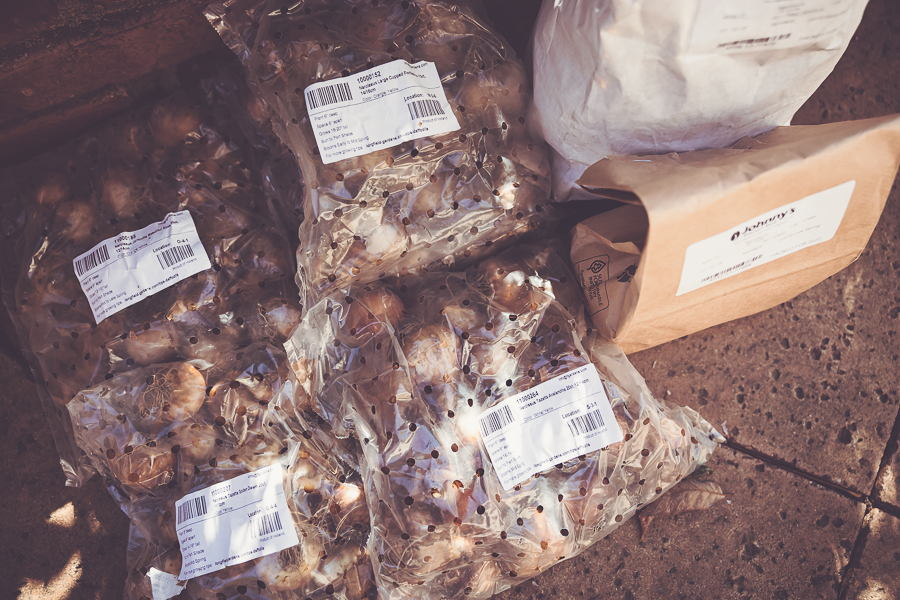 Hence the two boxes of daffodil bulbs.
At any rate, I've had these bags of bulbs in my garage for about a month now, and this past Sunday I finally had a chance to get them planted in the ground.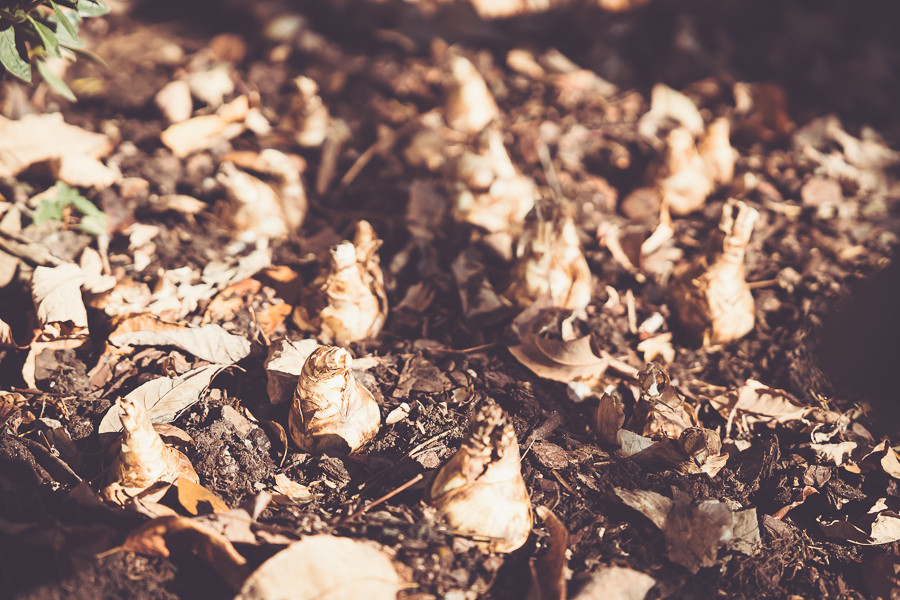 I spread them around in a several places throughout the yard.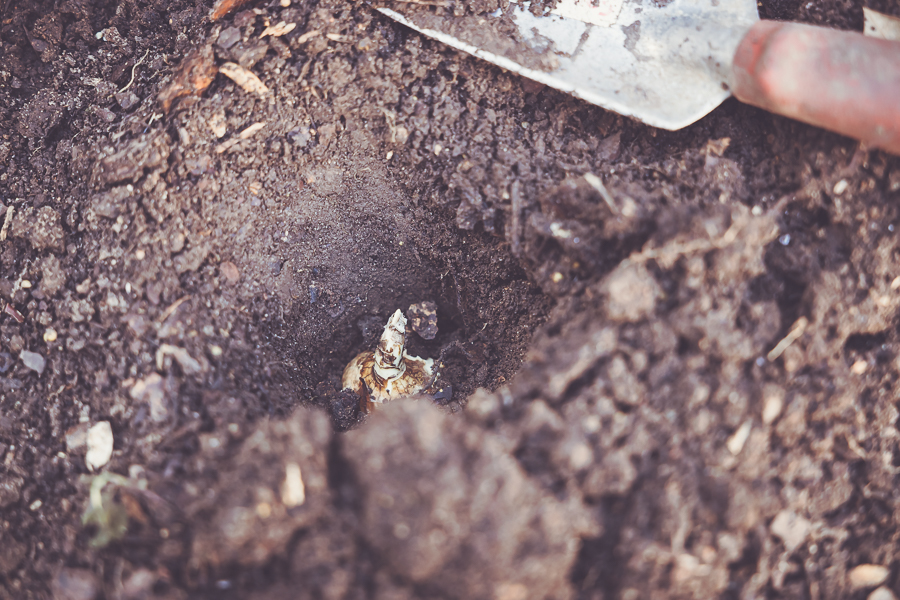 Tucking them away under the protective cover of earth where they will spend the next few months in a more or less dormant state. Though not actively growing leaves above ground, these bulbs will still be quietly at work growing and developing their deep root system. The colder temperatures bring about chemical changes in the bulbs and the shorter days set off a sort of stopwatch. So then once the bulbs have recorded their necessary number of dormant hours, that's when hormonal changes signal to the bulb that it is time to start growing.
Nature is fascinating.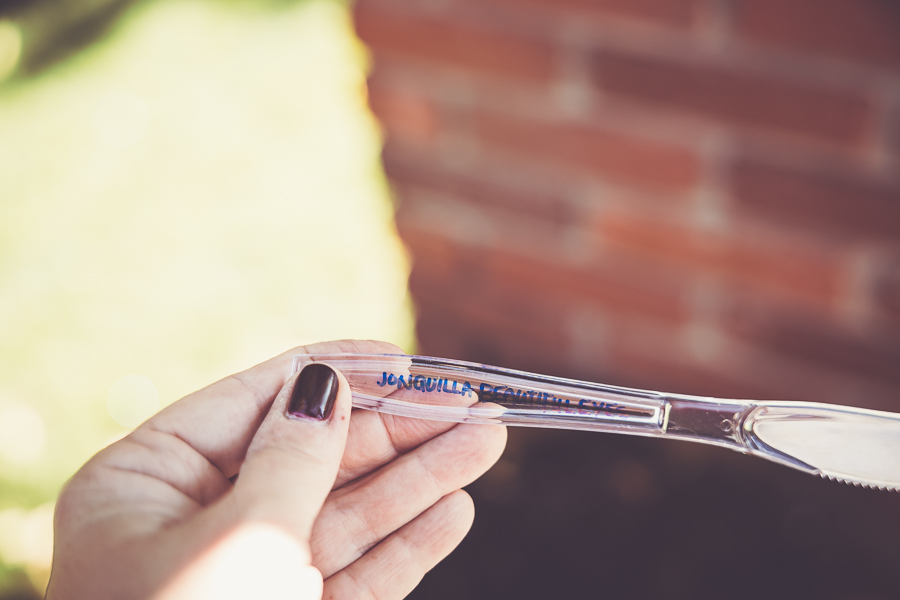 Also, please try not to be jealous of my fancy garden markers.
Anyway, you might be thinking that five months is a long time to wait for a flower to bloom, and you wouldn't be wrong. That's the thing about daffodils…they require a good deal of of patience.
Even though I won't have any visible evidence of their growth for a few months, I can expect that my patience will be rewarded in March because it is in the nature of a daffodil bulb to grow and bloom. And I've witnessed it before in other parts of my yard, so I trust the process. I guess you could say I have hope that come Spring, I will have an abundance of blooming daffodils to celebrate.
Patience. Expectation. Trust. Hope.
I was thinking about this while I was in the garden. How the past few years have felt like a somewhat dormant period in my own life. Not life-less, just not actively (or at least visibly) growing or blooming in any kind of creative sense.
A lot of that was due to the circumstances with Tripp's job situation. Those three years of his commuting (not to mention the pandemic we lived through) were really hard. And now that we are on the other side of it, I am only starting to realize just how challenging they truly were.
But I made it.
I didn't make it on my own though. It's during times like these, when life is especially challenging and uncertain, that I cling to my faith in God. And so these past few years I have prayed. A lot. I have prayed for strength. I have prayed for wisdom. I have prayed for the "peace that surpasses all understanding." But even when I haven't had a lot in the way of visible evidence, I still believe that God has been actively listening and answering my prayers. Because it is in His nature. And I've witnessed and experienced God at work many times in my life, so I trust His process. I guess you could say that I have hope for the next season of my life.
These past few months I have started to feel some subtle internal changes that maybe my period of dormancy is starting to give way to some new life. And I wanted to share my story with you today in case you might be experiencing a dormant period in your life. To encourage you to have faith and to place your hope in God's good plan for your life. You can trust Him.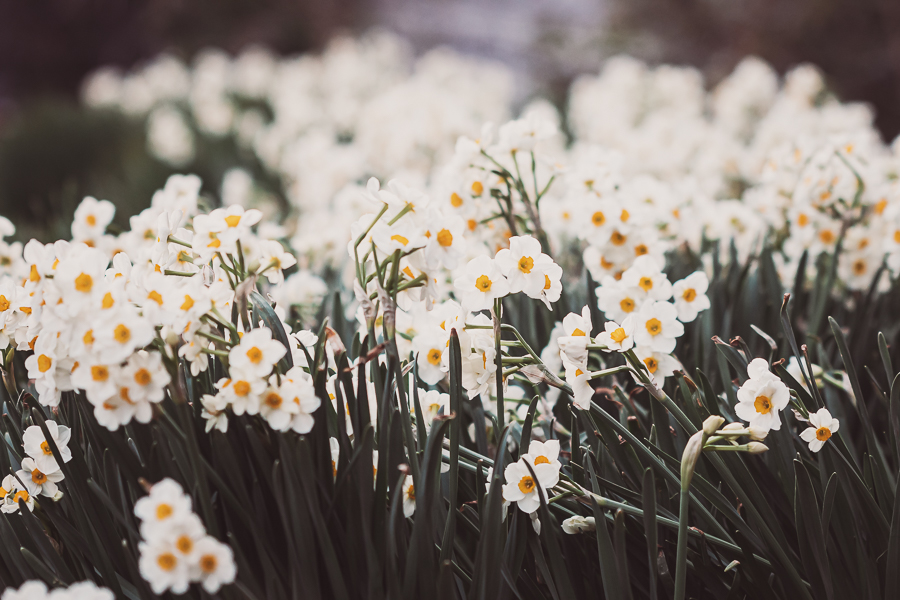 It's in His nature.
Love, Kelly