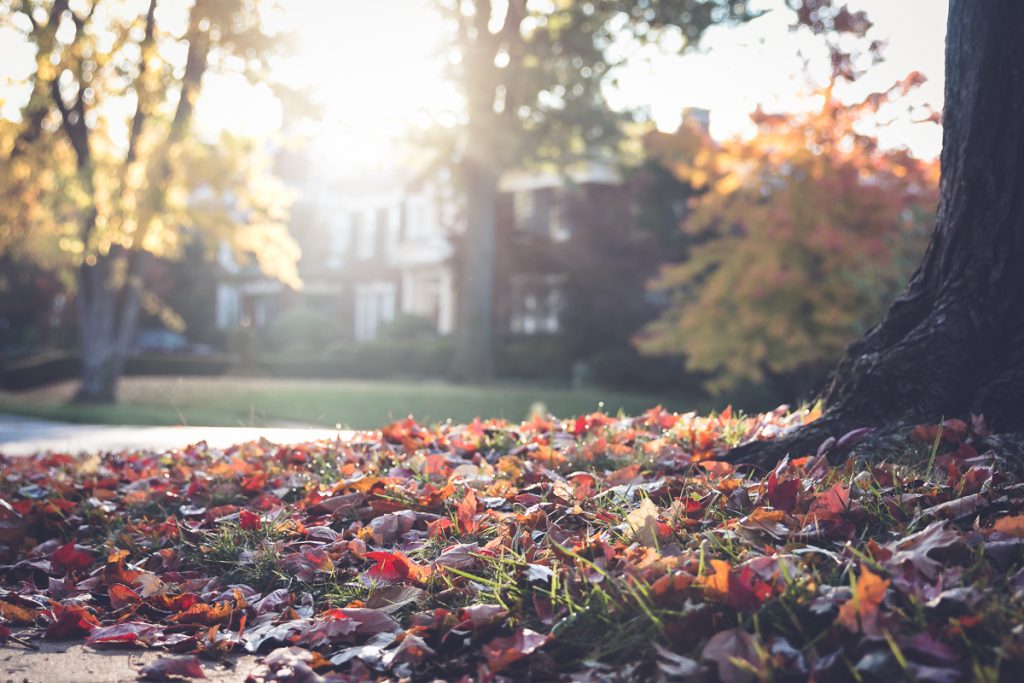 Well so after three days of gloomy, gray skies, I was so happy to see the sunshine yesterday morning.
Sidenote: Yes I was lying on the ground to take this shot, and yes my neighbor saw me, and no I didn't care. <<wink>>
I also think that it's so pretty when the leaves start to pile up on the ground like leaf confetti. Unfortunately I think I'm the only one who likes it based on the battalions of yard guys with leaf blowers in my neighborhood right now.
Fun Fact! You know that show Inside the Actor's Studio with James Lipton? After each interview he asks his guests ten questions, one of which is 'What sound do you hate?' My answer would be the sound of a leaf blower. Forever and ever. Amen.
Also, for what it's worth, my favorite word is 'delightful', my least favorite word is 'puke', and my favorite curse word is 'shit'.
Anyway, as you can tell from this post I don't really have anything exciting or inspiring to share today. But that's OK because that's just how life is sometimes…ordinary.
And ordinary is good. Ordinary days are full of magic too…like warm sunshine and colorful leaf confetti. Ordinary days teach us to pay closer attention. And ordinary days show us how a grateful heart can see beauty in the most unlikeliness of places.
So with that, I'm going to sign off. I hope you all have a wonderful weekend full of ordinary, beautiful moments. And as always, from the bottom of my heart, thank you for letting me share my ordinary life with you.
Love, Kelly
SaveSave