in case you were curious, tripp and i have some pretty unique superpowers.
my beloved's is this…he knows how much the grocery bill is going to be. it's a little game we've played for as long as we've been married. whenever he goes to the store with me, while we're checking out, tripp will throw out a guess. and an obscene amount of time, he's within about ten percent of the total.
on the other hand, my superpower is that i always know what time it is. day or night. it's a little game i play with myself. if i wake up in the middle of the night (don't get me started on this), before i look at the clock, i guess the time. (3:47 a.m. seems to be popular lately)and it's also a game my family will play with me, 'hey babe (or momma), what time is it?" and most of the time i am within fifteen minutes of being right.
i will add here that my superpower is not nearly as keen when when i am on vacation. or have been drinking.
anyway, by sharing this i am 1) not trying to run you off from my blog by revealing what a freak i am and 2) absolutely not trying to convince you that one or the other of these superpowers is better or more useful. or even healthy. but i do think it's interesting. because this one thing that i have such a keen awareness about? it's the thing i struggle with the very most.
so much to do….so little time.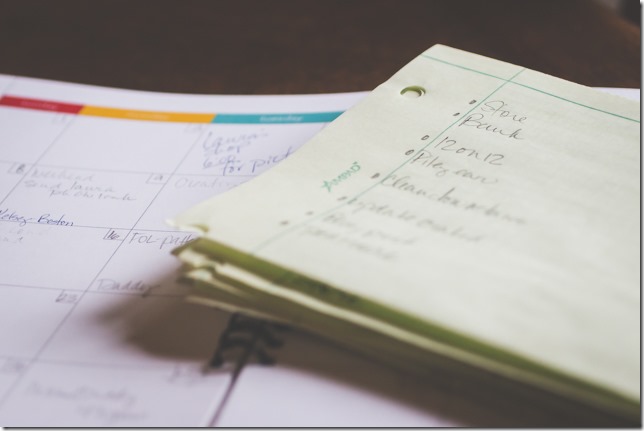 if you think about it, time and money are both valuable resources. and i might add here that time perhaps has the edge over money, because it is possible for a person to make more money. whereas time…well there is a finite amount of it. even if you're albert einstein, donald trump, or oprah…not one of them – no one – can physically create more time. time is the leveler of all playing fields. each of us gets the same allotment each and every blessed day.
24 hours. 1,440 minutes. 86,400 seconds.
i was pondering this a couple of weeks ago on my friday morning run. my mind racing…mentally rehearsing my to-do list for the day. rather than being present and enjoying the pretty morning, letting my run clear my thoughts and refresh my mind, i was actually two hours and three tasks ahead. and i could feel the anxiety creeping in. the panic.
oh my God, how am I going to get all this done today?
coincidentally, (or more likely what i like to refer to as 'God-cindentally') at mass that particular sunday, there was an announcement in the church bulletin offering a workshop for families called financial peace university. it's a series of video lessons and activities by dave ramsey which was being offered by my parish with hopes of helping its members get rid of debt, manage money, and save wisely – 'understand God's plan for handling money'.
as i sat there reading about the course, i started thinking about our finances. and without sharing too much information, for the most part, i think tripp and i are both fairly fiscally responsible people. (although tripp might argue that my growing collection of vintage glass bottles or the face cream graveyard under my bathroom sink would call this into question.)
but seriously, on most accounts, i am a fairly good steward of my financial resources…so why, then, am i such a poor steward of my temporal resources?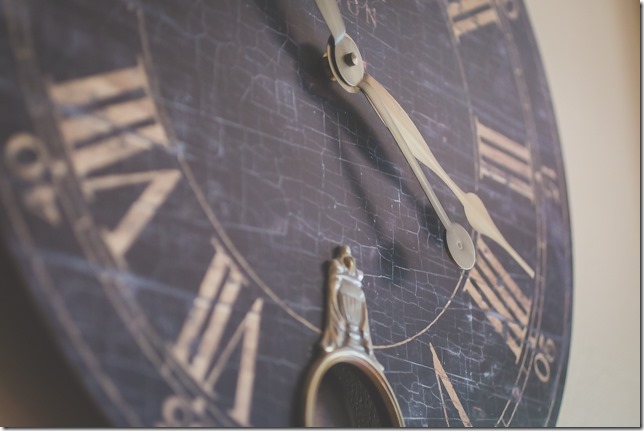 rather than managing my time well, it seems like lately, i have been struggling to keep up. overwhelmed, overdrawn, and robbing peter to pay paul. on my way to winding up mentally and emotionally bankrupt.
clearly it was time for a come to jesus.
then God said, "let bright lights appear in the sky to give light to the earth and to identify the day and the night; they shall bring about the seasons on the earth, and mark the days and years." and so it was. genesis 1:14-15
yes, genesis pretty much says it all…God is the author of time. time belongs to God. and we know from the psalms that all of creation exists to testify to the glory God.
the heavens are telling the glory of God; they are a marvelous display of his craftsmanship. psalm 19:1
so therefore time exists to glorify God.
whoa.
all of a sudden the time i spend obsessing about my chinhairs doesn't seem that important.
but where do i go from here? sell all of my personal possessions and leave my family to work at an orphanage in a third-world country? or spend every last waking hour in my local homeless shelter?
i would just like to pause here for a minute. because honestly…this blog post is not meant to be a theological exposition on what activities constitute glorifying God. in fact, i almost didn't post this at all because #1) i am not a theologian and #2) i so, so, so do not want to come across as preachy or self-righteous. i'm just an ordinary girl trying to get my shit together.
amen.
so here's the thing…this is not about adding yet another thing to my already unmanageable to-do list.
go to the store – check
fold the towels – check
clean out riley's ears – check
glorify God – check
this is not about adding even more pressure and feeling even worse about the fact that i'm not keeping up. because lord knows that i don't need any more of that. and i really don't think that is what God wants anyway. instead, i believe that anything i do with a heart bent towards loving my Him and loving my neighbor is glorifying God. i can glorify God in my ordinary life and in the course of my ordinary days.
so whether you eat or drink or whatever you do, do it all for the glory of God. 1 cor 10:31
i believe there are a million ways, grand and small, to glorify God with my time….not the least of which is being fully-present in my own life. taking time to stop, to appreciate all of the good things with which i have been richly blessed. this life. his gifts to me. enjoy this. delight in Him and all the wonders of His creation. taking the time to watch the sunrise or the sunset. ripe peaches. baby birds. there is so, so much goodness. and when i am thankful, i am glorifying God. He makes it so easy.
the one who offers thanksgiving as his sacrifice glorifies me; to one who orders his way rightly I will show the salvation of God! psalm 50:23
so then why the anxiety and worry?
therefore i tell you, do not be anxious about your life…which of you by being anxious can add a single hour to his span of life? matthew 6:24-27
the great paradox in all of this worrying and anxiety is that it only makes things worse. obsessing about my time (or lack thereof) actually causes me to be less focused and less productive in general. i fritter away precious minutes walking in circles rehearsing and reorganizing my list.
in the couple of weeks or so that i've been mulling all of this around, what i have finally come to realize is that much of my anxiety about time is coming from a place of lack…there's not enough. which basically is just setting myself up for disaster. and so what i have started doing when i feel the anxiety start to creep in, the panic about the un-done things rise up, is just stop. stop whatever i am doing and take a deep breath. then i tell myself these two things:
whatever i am doing right now is the only thing i need to think about.
whatever needs to get done will get done. and if it doesn't get done, it didn't need to get done.
i know…don't say it….it's a very zen/buddha-esque thing to say coming from a good catholic girl such as myself.
in addition, i am also taking a cue from my word for the year – PARE – and i am asking myself what can I take off the list? what can i not-do to give myself some breathing room? just like it's wise not to spend all the money i have in the bank (which isn't all that much, trust me)…it's probably not wise to spend all of my time either.
which this leads me to this one last thing….
whitespace.
one of things that has helped me immensely has been to create a little more margin in my days. i like to think of it as my temporal savings account – an emergency fund (or rat-hole as my mom calls it). but rather than creating more time (which i can't do anyway), it's really more like setting time aside. some quiet. some whitespace. unplug. recharge.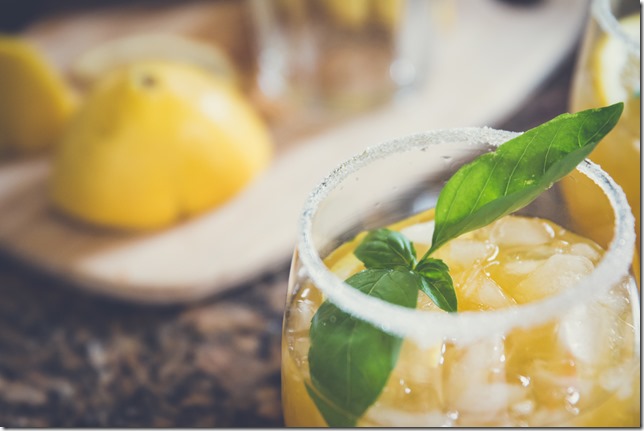 funny….for me, unplugging = recharging. pretty much the opposite of most of the way the world works these days.
i wish i could accurately convey to you what a difference these simple mindsets have made in my life over the past week or so. it's as if that giant black cloud has dissipated. and i've been less frenzied. less stressed. everything in my life is better.
you have made us for yourself, o Lord, and our hearts are restless until they rest in you. saint augustine
it's just like God. His grace…how it transforms my lack into abundance.
feeling so very grateful for all it today.