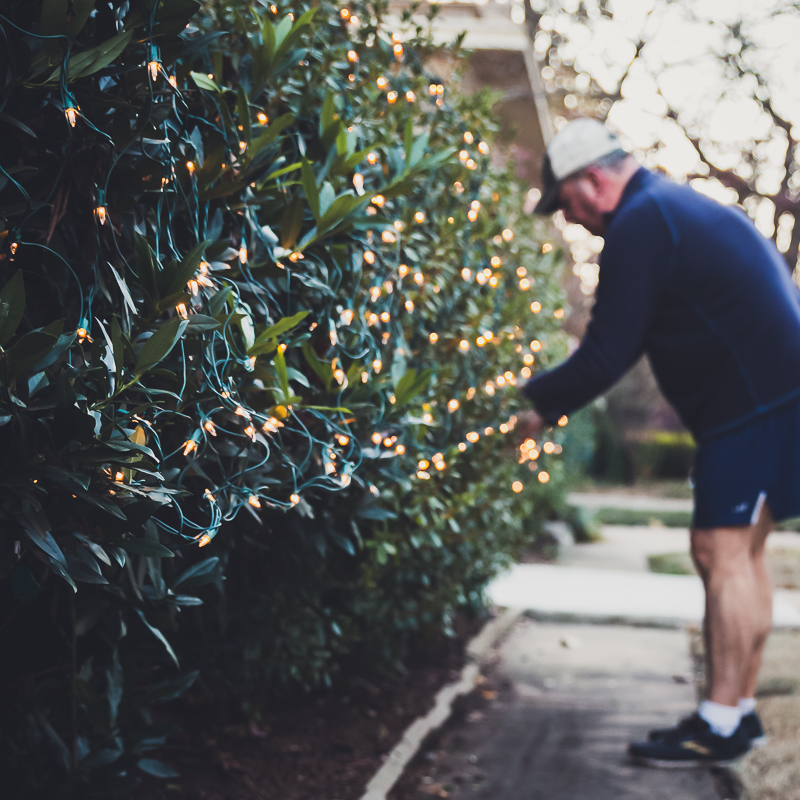 It was my kind of weekend.
We took full advantage of the glorious weather this weekend which included putting up our outside Christmas lights. Admittedly, this is early – totally not skipping over the rest of this month in anticipation for December. But let's just say the weather factored very heavily in my favor when it came to talking my beloved into doing it. Even though he cursed and complained the entire time. <wink>
Like I said in my last post, weekends with Tripp have become very precious to me. And especially this kind of weekend that included lots of space – both physical (cleaning things out and putting things away) and mental (time away from the computer and getting to work with my hands). A weekend that has left me feeling refreshed and recharged.
Yes. The best kind of weekend. And feeling super grateful for it.
Love, Kelly