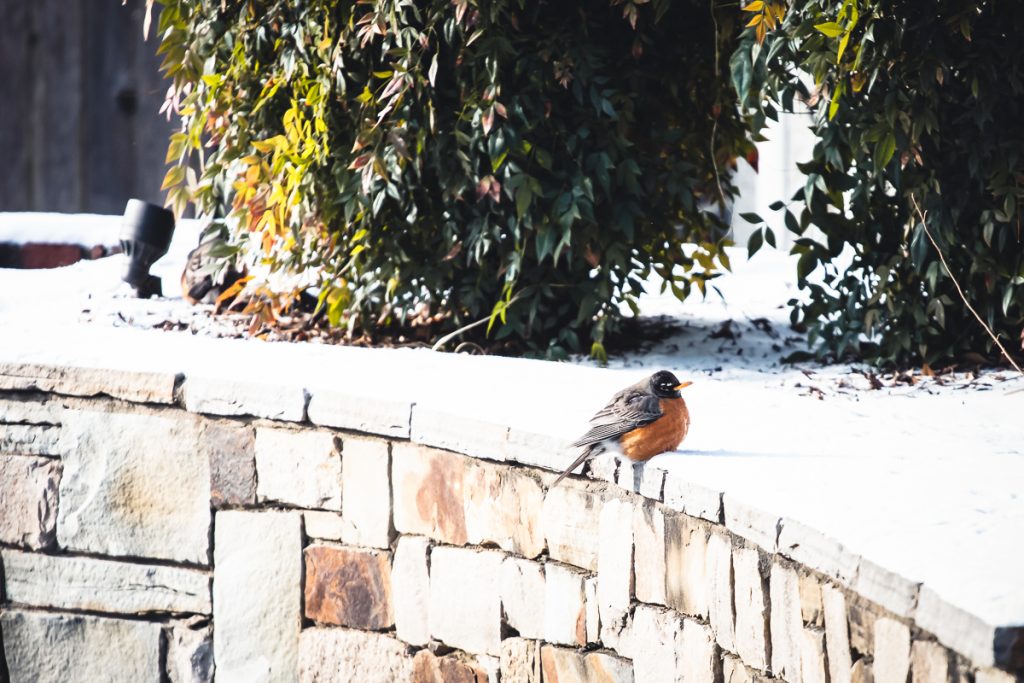 On Monday, I was standing at the back door looking out at the backyard. I was bemoaning the extra inch of snow we had received overnight and the fact that it the temperature would not get above freezing…again.
But then I noticed that there were dozens of robins lined up around the edge of pool – mostly likely looking for water. They were so cute all puffed up and nestled together. So I bundled up and went outside with my big zoom lens to see if I could get a better look.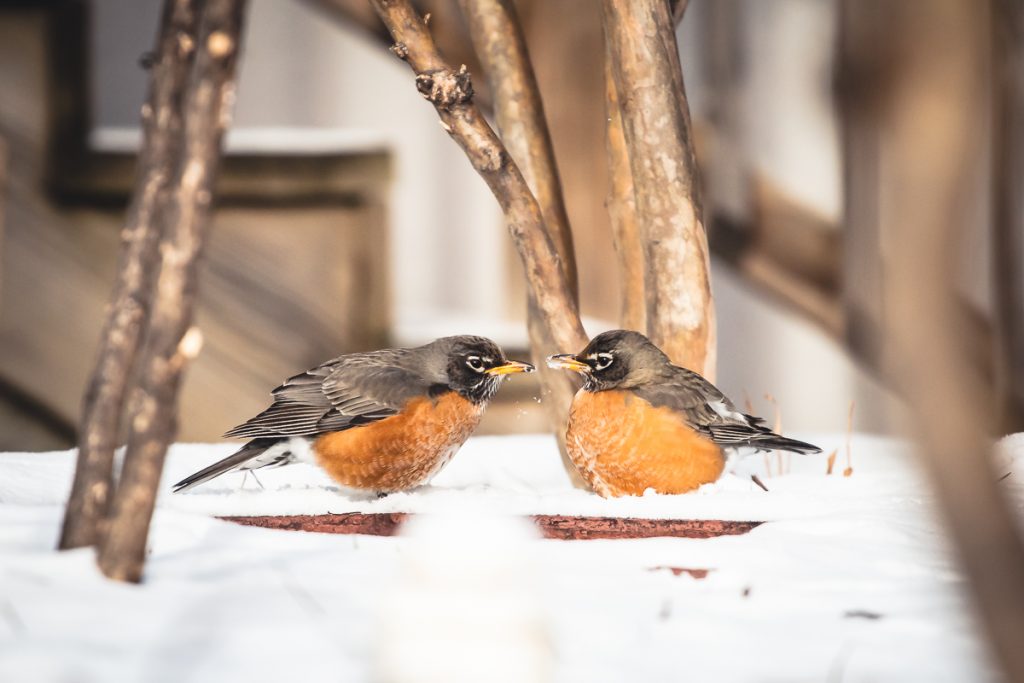 Turns out, they were eating the snow! It's just one of the ways they can get water when all of their usual water sources are frozen. Isn't that amazing?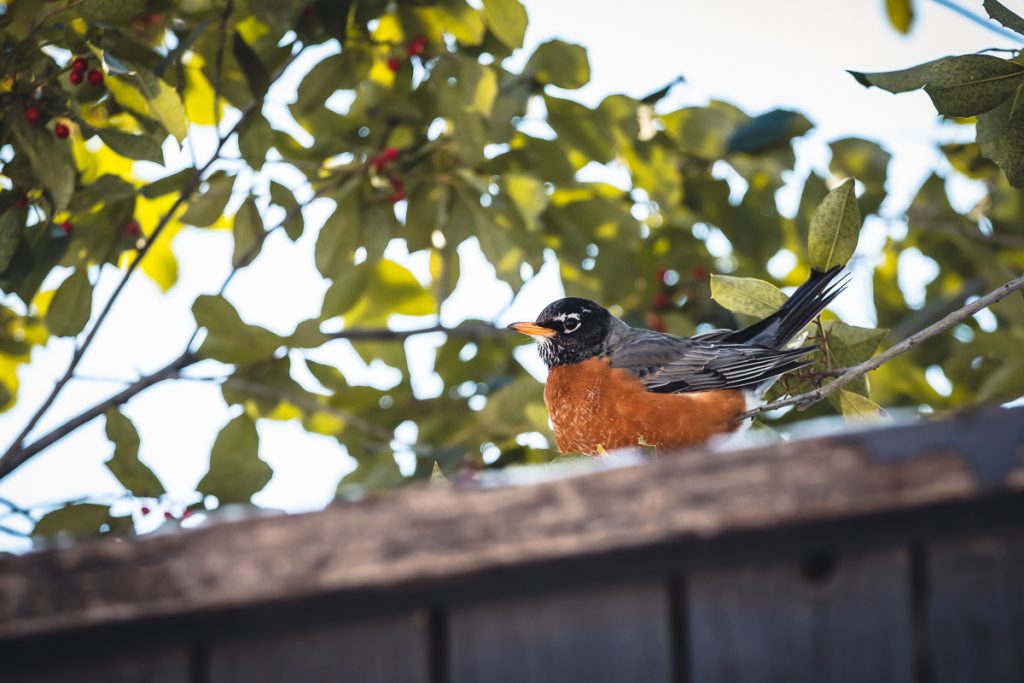 As I was walking around in my backyard I noticed that there were even more robins at my neighbor's house across the street, feasting on the bright red holly berries in his backyard. So I walked across the street and watched the robins as they flocked between the hollies and the other trees in the neighborhood.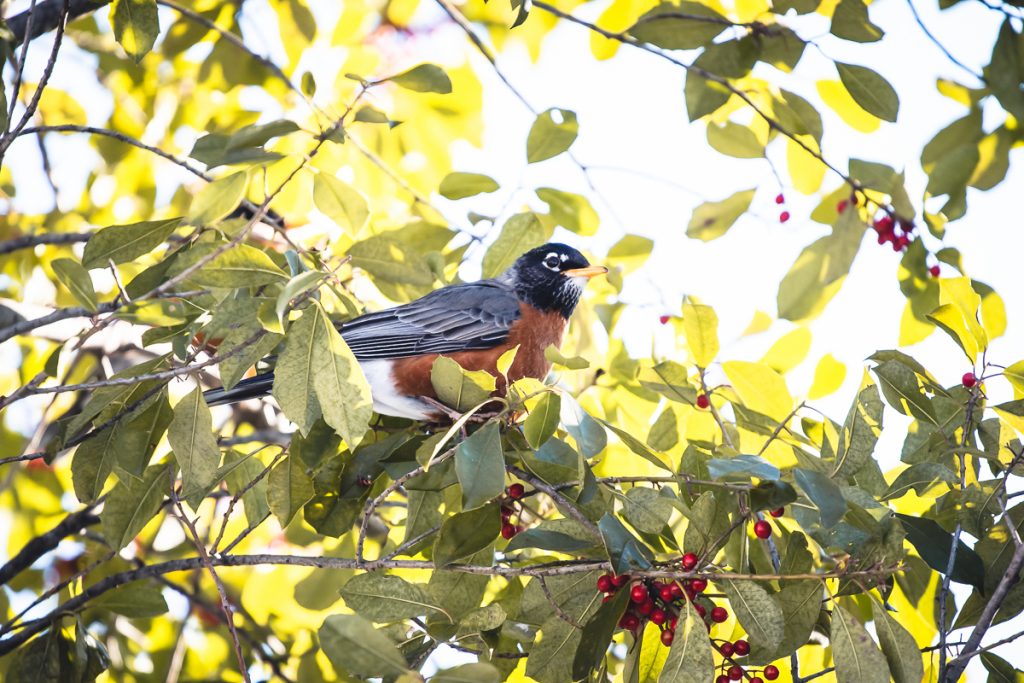 I was only outside for about 10 minutes before my hands were so cold that could barely press the shutter on my camera. It made me wonder how these sweet little robins could possibly survive in these extremely cold temperatures.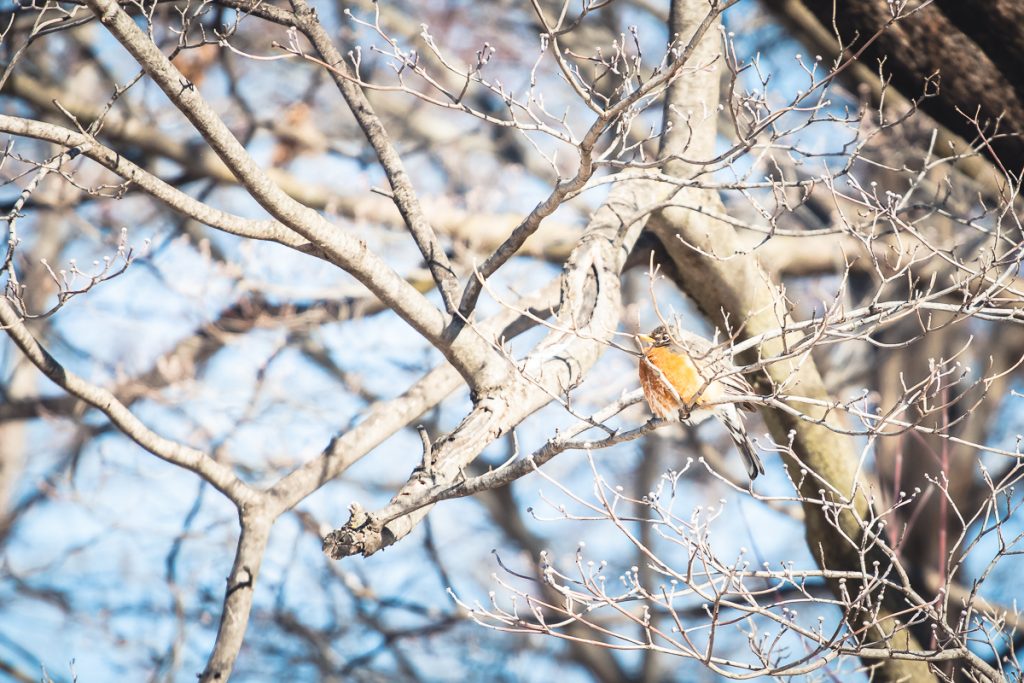 But these creatures aren't as delicate as they might seem. They have built in down coats by way of their outer feathers which provide insulation against the cold. Plus, by puffing up, the trapped air inside their feathers offers yet another layer of protection.
Spending some time outside on Monday, taking photos of the robins in the neighborhood really lifted my spirits. Not just because they look so cute all puffed up eating the snow. But because I know that when the robins are gathering in the neighborhood like this, spring won't be far behind.
Love, Kelly