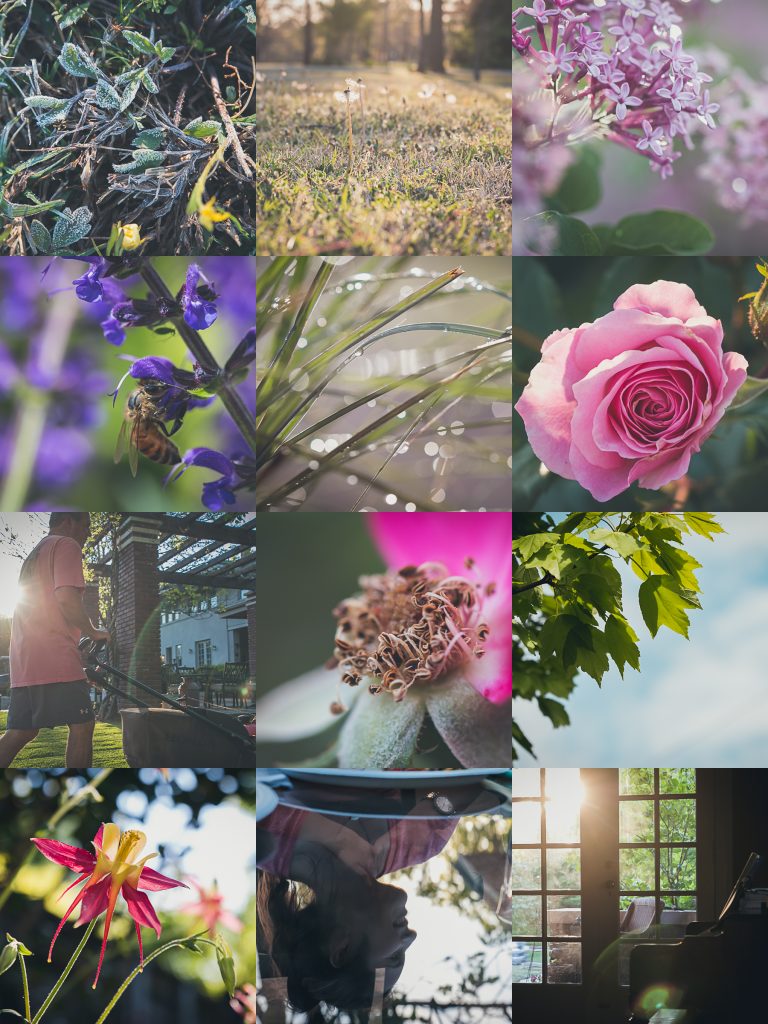 what a difference a month makes.
we started the month with one last little lick from winter and now we're ending the month with more severe storms in the forecast.
that is so spring in oklahoma.
april is the month when spring becomes official.  april is the month when our backyard literally explodes with color.  april is the month when the trees finally leaf out.  april is the month when shade arrives.  april is the month when the light pours through my french doors in the morning.
except for perhaps october, april brings about more change in the landscape than any other month.
i love april.
but growth and change is not just for the garden…april has been a month of a lot of personal growth.  pulling weeds and cleaning out…owning some shit and making peace with some less than beautiful parts of myself.  on my knees…getting my hands dirty…doing what needs to be done and feeling what needs to be felt.
it has been a productive month and it feels good.
thank you april.