I had just sort of assumed that we wouldn't be seeing much in terms of Fall color this year.  But here we are on the last day of November and colors are amazing.
Clearly I was wrong…once again nature reminding me of just who is in charge around here.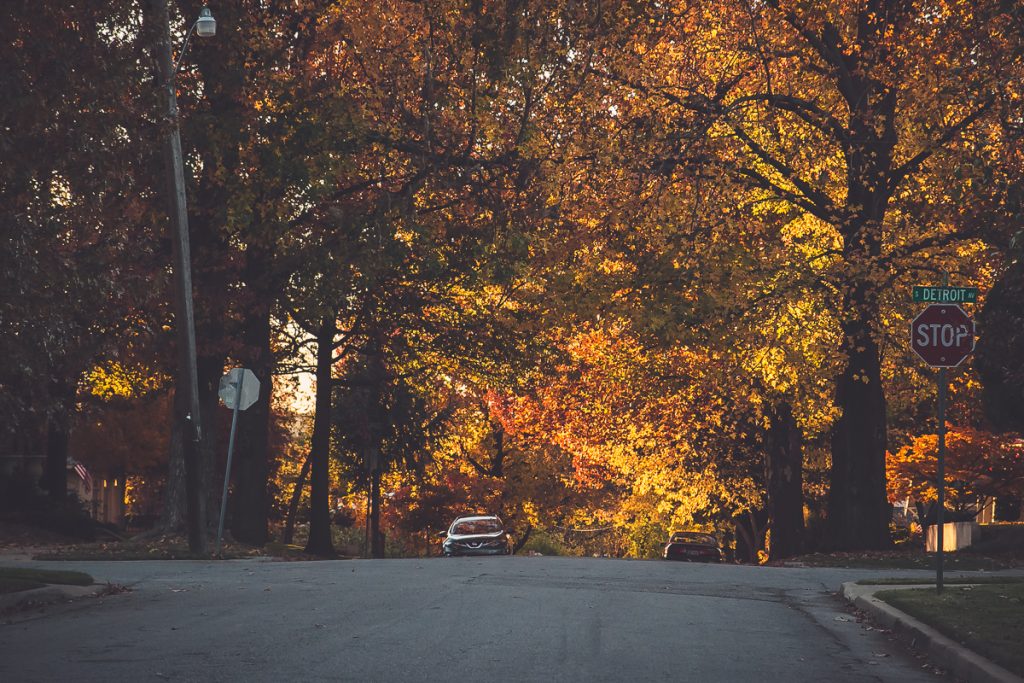 But before we turn the page to embrace December and the holiday season, I wanted to take this opportunity to give one last nod to Fall…say farewell to November.  So yesterday evening I grabbed my dog and my camera and took a short walk around my neighborhood.
As I walking, I couldn't help but think how fitting it is that Christmas falls on the heels of the month set aside for gratitude.  Because in my experience, the practice of gratitude brings about a kind of openness.  Gratitude ushers in a new way of seeing things…learning to trust in the ways of the Lord, even (especially) when life is difficult and answers seem scarce.
I believe that seeing life through the eyes of faith and the lens of gratitude is the key unlocking joy.  Not because life perfect!  God no!  But rather, joy despite the fact that life is often hard and messy and complicated.  The joy of knowing that God doesn't wait until our lives are neat and tidy…instead he comes to us right in the middle of our messes.  The hope of which is exactly what we celebrate at Christmas.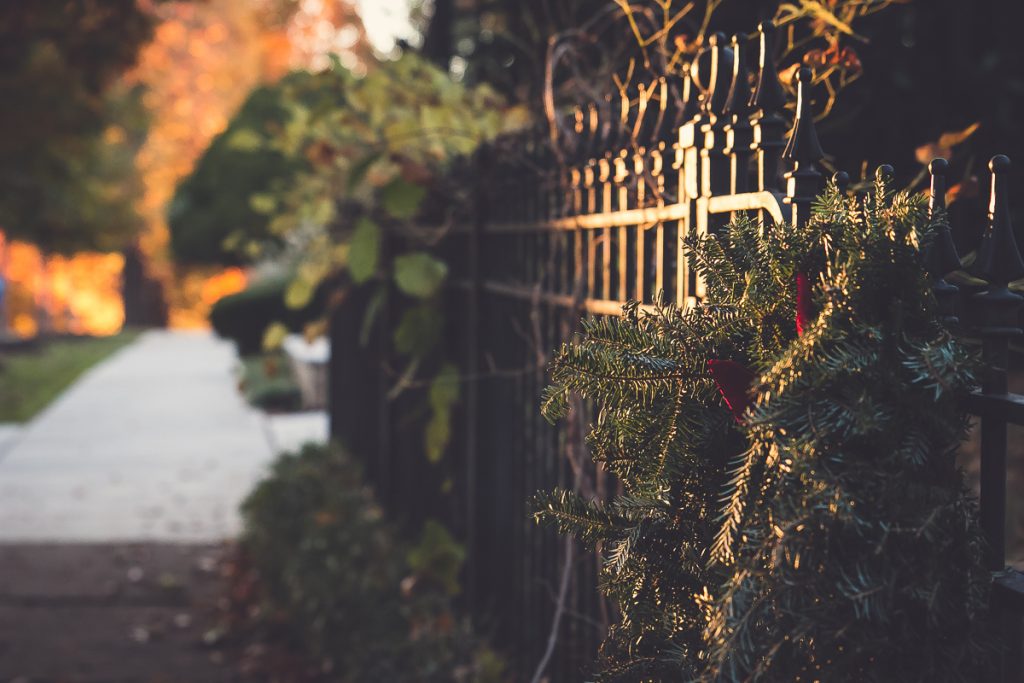 So thank you November, for the gifts of gratitude.  Thank you for joy and peace and hope.  I can't think of a better way to enter into the holidays.
Love, Kelly