so while we were on vacation last month….
wait.  my gosh where did the month of august go?
….one morning we decided to go to pacific palisades, which was down the pacific coast  highway (PCH for us locals) and up the temecula canyon road from our rental in malibu.
anyway, while we were exploring, we stopped in a few of the cute shops in the main downtown area. the first of which was an adorable stationery shop that did custom wedding and party invitations.  and really, they just had all kinds of pretty papers and notebooks.
and oh my sweet jesus how i do so love a pretty notebook.  so of course i had to have this one.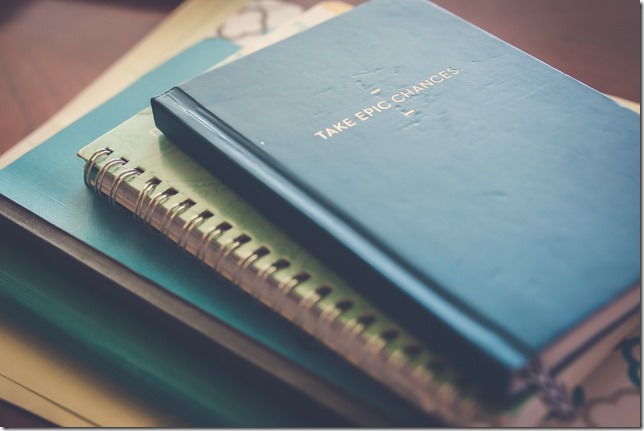 take epic chances….don't you just love that?
that day i decided that i would use this little notebook as a way to document and journal our vacation.
which now that i am in the process of trying to create a vacation photobook, i am SO, SO glad i did.
well so down the street a bit from the stationery shop was a beautiful home/gift store with a dutch door.  wide open.  because 1) they don't need air conditioning in california and 2) there are no bugs.
no bugs people.
ok.  so i go into this beautiful shop and i'm walking around admiring all of the little vignettes, smelling all the candles, touching all the soft blankets. and then i stumble across this basket full of the prettiest linens which totally reminded me of kim klassen and all my classmates in her be still 52 class.
and wouldn't you know it…. right there next to the linens was a whole shelf full of vintage glass bottles.  oh be still my heart.  so of course i HAD to buy one right?  because you can't have too many glass bottles right?
right???
well so i go up to the counter to pay for my little treasure at which point i realize i'm standing RIGHT NEXT TO HILARY SWANK.
hilary swank people.
sidenote #1:  that was our one and only celebrity sighting the whole time in california.
sidenote #2:  hilary swank is TINY.  and she smells amazing.
sidenote #3: she was speaking french to her companion.  well…sort of speaking french.  like she wanted to speak french…. she was trying to speak french.  but i think she was pretty much butchering it.  but whatever.  she's hilary swank and probably practicing for a movie role or something.  and who cares…she smells amazing.
anyway.
i now have this sweet little glass bottle as a souvenir.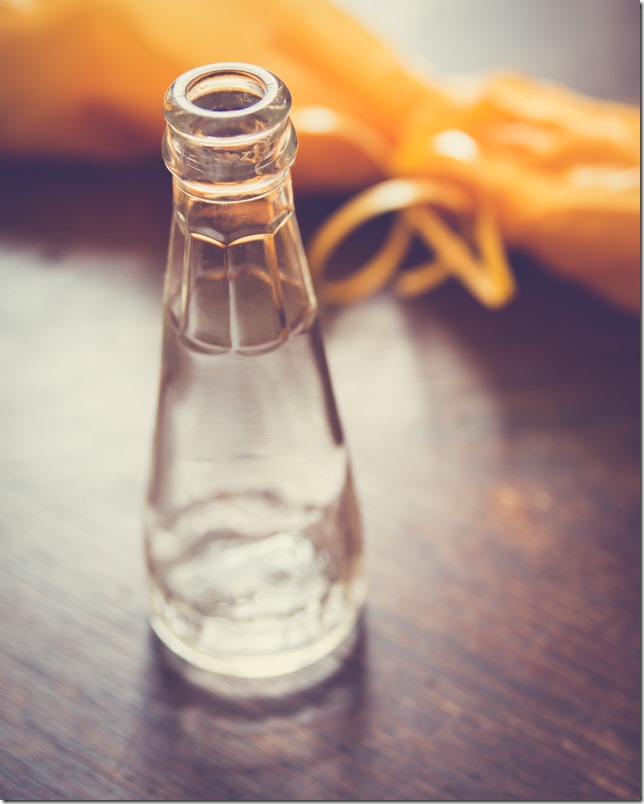 in the shop, i was immediately drawn to the sweet shape and the little detail at the bottom.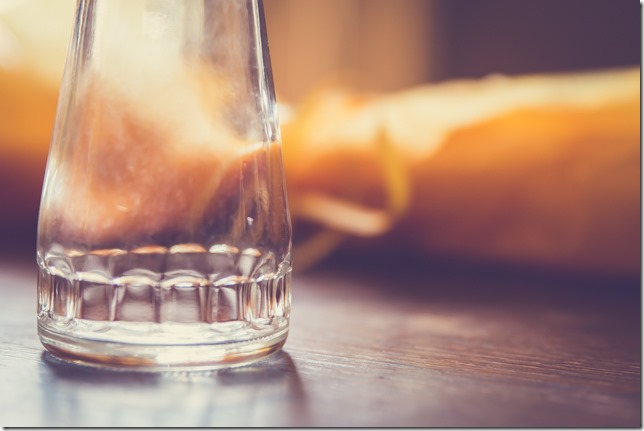 and now that i have it at home, i love that it is such a delightful reminder of a fun memory.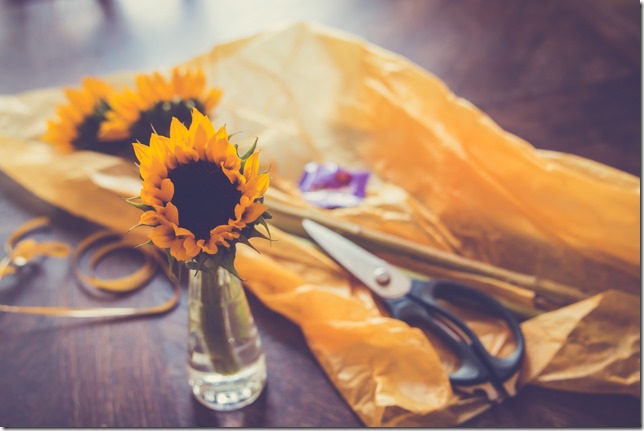 and look how nicely it plays with all my other little bottles.
i believe my friend hilary would say they are très charmant!
happy friday my friends!