i love the cherry street farmers' market.
on this particular trip we came home with two quarts of blackberries, six ears of corn, and one bunch of zinnias.
tripp doesn't love it like i do…but he goes anyway. because he knows how much i love it.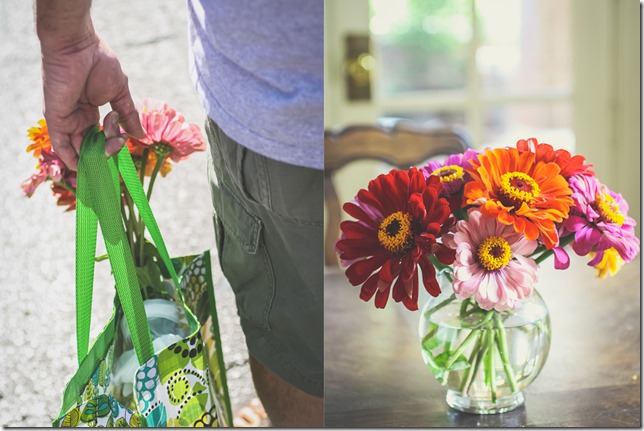 reason number 1,483 why i love my husband.
peace, kelly