hello my friends. happy monday! i hope you had a wonderful weekend.
well so in case you were dying to know about my baby mourning doves, here is your daily dose of cuteness.
can you believe how big they are getting???!!! from the pictures you can see that the momma and daddy are leaving them alone in the nest a little more. it probably won't be long and they'll be leaving the nest and moving off to college. or something like that.
it will be interesting to see if the momma bird decides to take up blogging and photography.
ahem.
anyway, in other news, our veggie garden is coming along nicely.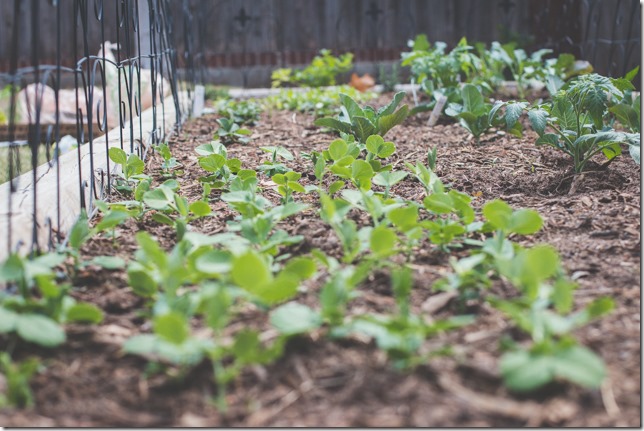 of course as we speak it is covered in old sheets because of the FREEZE warning tonight. which makes perfect sense considering that it was 80 degrees yesterday with severe thunderstorms rolling through.
hello crazy oklahoma spring weather.
so in addition to doing some spring cleaning of the back porch, the rest of the time i pretty much just walked around and took pictures of flowers.
and it just makes this momma bird so happy. thank you for letting me share it with you.
love, kelly